The US is huge; in fact, you can fit approximately 40 UKs into this giant country. Alaska, alone, is about 7 times bigger than the UK.
With so many different landscapes to explore and the Interstate Highway System connecting them all, the US is probably one the best countries in the world to travel in an RV.
So, whether you're a veteran camper or a road-trip rookie, these 10 RV destinations should be marked on your map.
For more RV tips and tricks, check out RV Living Now.
1. Acadia National Park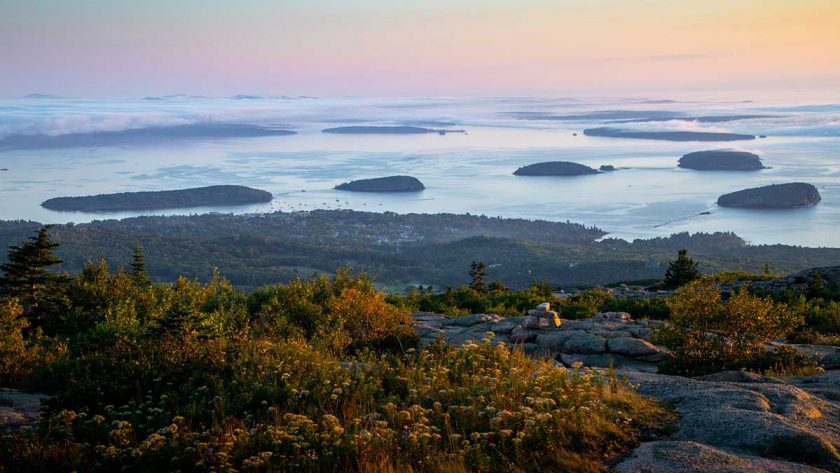 Acadia National Park is an area of spectacular public land located on the coast of Maine. A birdwatcher's paradise, the park also boasts ample opportunities for outdoor pursuits.
As you might expect from this New England wonderland, Acadia is particularly beautiful in autumn, when the forests ignite with colour. Being situated on the coast, however, means that the park is exposed to extreme weather patterns in the winter months. Summer brings much warmer temperatures and is, therefore, a good time for hiking or biking.
Like many other national parks, water and electrical hookups are limited. You can stay in certain areas if you're willing to dry camp but even those areas are few and far between. Instead, your best bet is to set up base at an RV park, with dedicated facilities and amenities, near the Bar Harbor area. From here, it's only a short drive to the park and can also take advantage of the town's cafes, coffee shops and restaurants.
2. Crater Lake National Park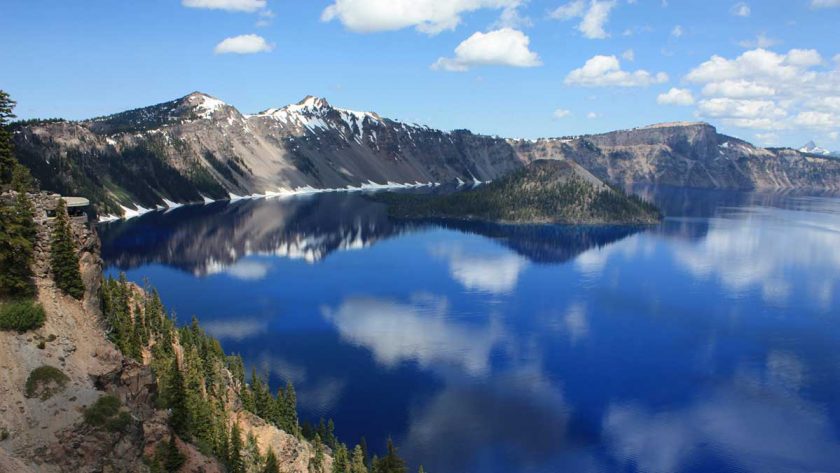 Unlike many other national parks, Crater Lake does have some RV hookups within the park, making it an ideal RV destination. It can be explored on foot, via the extensive trail system, or in a camper, by taking a scenic drive around the lake.
Situated in the Cascade mountain range of southern Oregon, Crater Lake is the fifth oldest national park and named for its massive water-filled crater. The lake is filled only with rainwater and snow and was formed from the remnants of the destroyed volcano, Mount Mazama. At 1,900 feet, it's the deepest lake in the US and the stunning blue waters now draw thousands of visitors every year.
The park itself has two campgrounds but Mazama campground is the only one with electric and water hookups. Reservations go quickly for these spots so make sure you book well in advance. Alternatively, Prospect RV Park and Big Pines RV Park, located in the surrounding area, are viable alternatives with plenty of amenities.
The summer is the most popular time to visit, so plan ahead and give yourself enough days to hike, bike, boat and even swim at the end of Cleetwood Cove Trail.
3. The Gulf Coast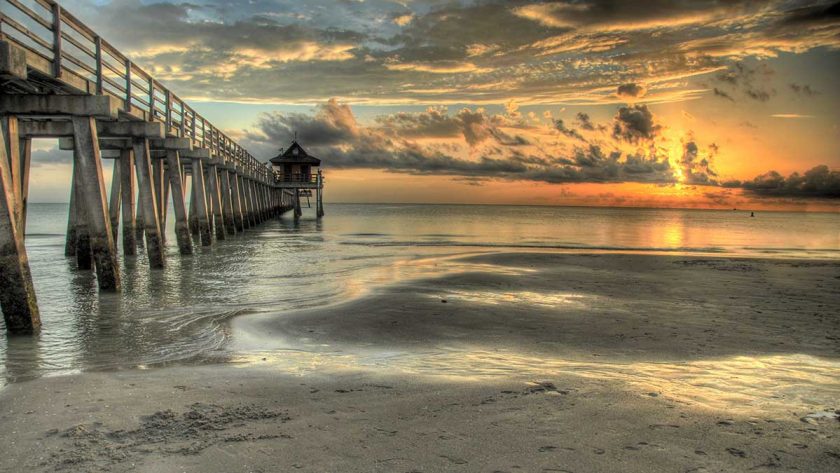 The Gulf Coast is an excellent stretch of coastline to explore with the whole family. For the youngsters, and the big kids, the warm Gulf waters and the sugar-sand beaches are perfect for watersports and beach-day fun.
For those looking to brush up on their World War II history, the USS Alabama is also worth a visit. Being a popular summer RV destination, the Gulf Coast has many well-equipped RV parks perfect as a stopover or a week-long stay. These include Henderson Beach State Park in Destin, Florida, Sugar Sands RV Resort in Mobile, Alabama, and Cajun RV Park in Biloxi, Mississippi.
4. Central Florida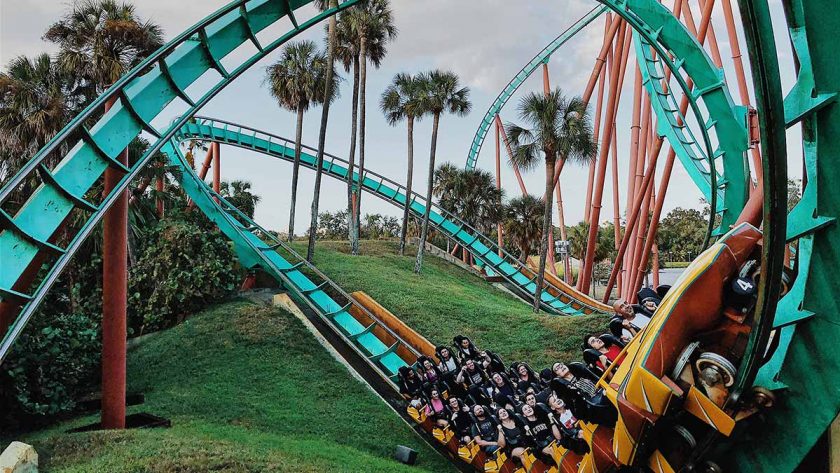 Orlando and the surrounding area is a road trip hotspot and the theme park capital of the world, so its outfitted for RVs of all types. Popular campgrounds include Orlando / Lake Whippoorwill KOA, but for the full theme park experience, you can camp your RV inside Walt Disney World park boundaries at Disney's Fort Wilderness.
Set on 750 acres between the Magic Kingdom and Epcot theme parks, the campsite is the ideal place to explore nature and hang out with
Mickey Mouse. The 'resort' has all the amenities you need. It even has boating and waterskiing around Bay Lake, archery, volleyball and basketball courts, and a Wilderness Back Trail Adventure via Segway.
There's more to central Florida than roller coasters and theme park rides, though. TradeWinds Islands Resorts offers water jetpack excursions in St. Petersburg and golfers are spoiled for choice, but be prepared to share the green with the odd alligator.
5. Alaska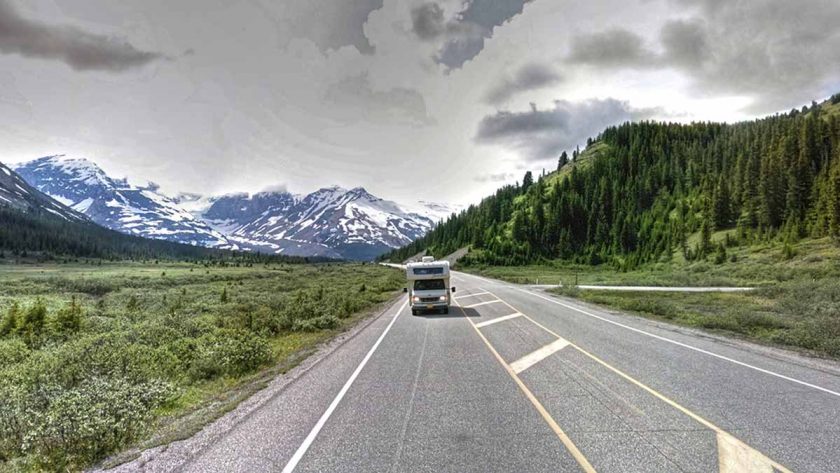 If you're looking for the ultimate US road trip, then Alaska definitely needs to be included on your route. The Pacific Northwest makes an excellent starting point for an adventurous drive up the west coast of Canada and into Alaska. Alternatively, many RVers choose to skip the ride altogether and rent their camper once they arive in Alaska.
Being so far north means that Alaska's climate is cold. The summer months, therefore, are the best time to drive through America's Last Frontier with the least amount of snow and ice. Visiting later in the summer, after Labor Day, will mean that you avoid the most crowded peak period but still take advantage of the warmer weather.
Alaska has a huge expanse of wilderness to explore and covering every tourist destination in the state is beyond the scope of this article. However, top RV destinations include: the rugged wilderness of Denali National Park, Glacier Bay National Park, the quirky towns of Alaska's lower banks like Skagway, the coast for whale-watching, or a trip to the Arctic Circle from Fairbanks.
6. Anaheim, California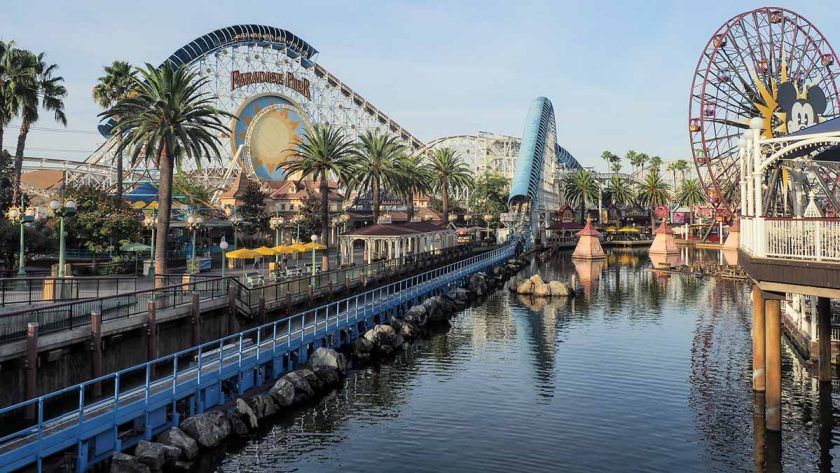 If you're a theme park fanatic and want to explore the west coast of the US, then look no further than Anaheim. It's close to the original Disneyland and Universal Studios Hollywood, and not too far from Hollywood attractions like Mann's Chinese Theater and the Hollywood Walk of Fame.
Being a major tourist destination, there are plenty of great RV parks to choose from. Popular places to stay include Anaheim RV Park, which has a shuttle service to Walt Disney World, and Anaheim Harbor RV Park where campers brag of their view of nearby Disneyland's nightly fireworks display.
7. Yellowstone National Park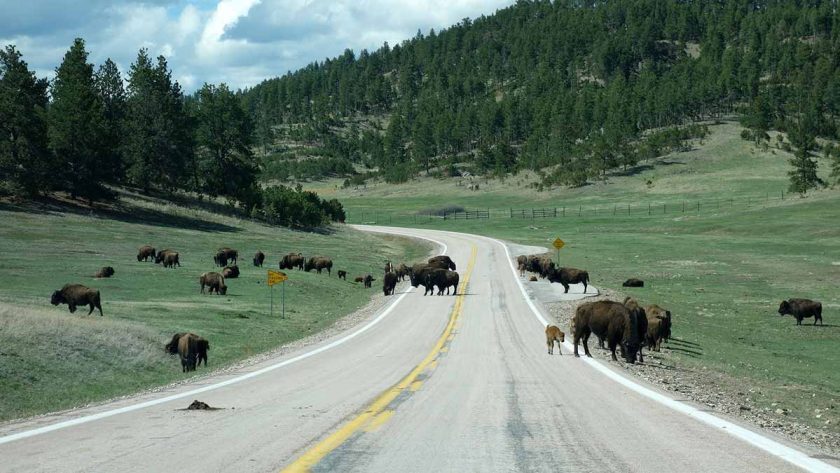 Like Crater Lake, Yellow Stone National Park is a very popular RVing destination with plenty of suitable parks and campgrounds.
Yellowstone is cool most of the year, with temperatures dropping to minus figures and snowfall reducing access in the winter. The summer months are, therefore, an ideal time to visit but, as you might expect, this is when the park is most crowded.
Fishing Bridge RV Park is the only campground within Yellowstone to offer electric, water, and sewer hookups. However, if you're OK with staying nearby park boundaries, Yellowstone Grizzly RV Park in West Yellowstone, Montana is a great base. Alternatively Ponderosa Campground in Cody, Wyoming is another access point.
8. Boundary Waters Canoe Area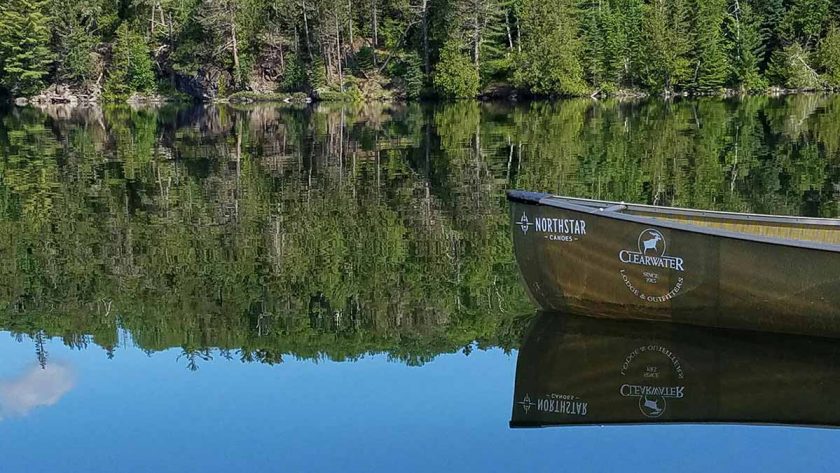 The Boundary Waters Canoe Area (BWCA) is over one million acres of untouched lakes and forests jutting into the Superior National Forest in northeastern Minnesota. With miles of wilderness to explore by foot, bike, and of course, canoe, it's the ideal destination for watermen, campers, and outdoor enthusiasts. There are a number of outfitters and guides in the BWCA providing everything you need, from rental gear through to guided canoe trips and fishing expeditions.
There are many RV parks and campgrounds located around the Boundary Waters. Many of them are full service, offering up not only a place to stay but marinas and even guided tours. Just pick the park that has what you want to do. Summer is the ideal time to experience the Boundary Waters as the rest of the seasons are downright cold. You are in the far reaches of Minnesota after all, known for frigid temperatures and regular ice storms. Try summer for mild temperatures and much more pleasant weather.
9. Rocky Mountain National Park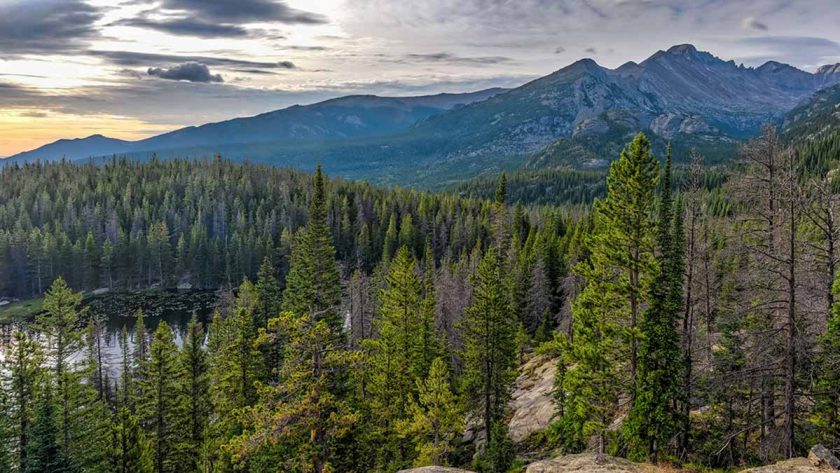 Situated in the heart of Colorado's Front Range, Rocky Mountain National Park spans more than 400 square miles. Though snow typically stops in Denver around April, it can continue in the mountains well into spring and early summer. The mid-to-late summer months, therefore, provide the best conditions for an RV trip along the open trail roads. The park has plenty of great hikes, views, and wildlife to spot.
There are plenty of great RV campgrounds in nearby Estes Park or Lyons, Colorado. Try Manor RV Park, outfitted with several amenities for your RV and you. The Estes Park KOA is also a fan-favorite.
10. Grand Canyon National Park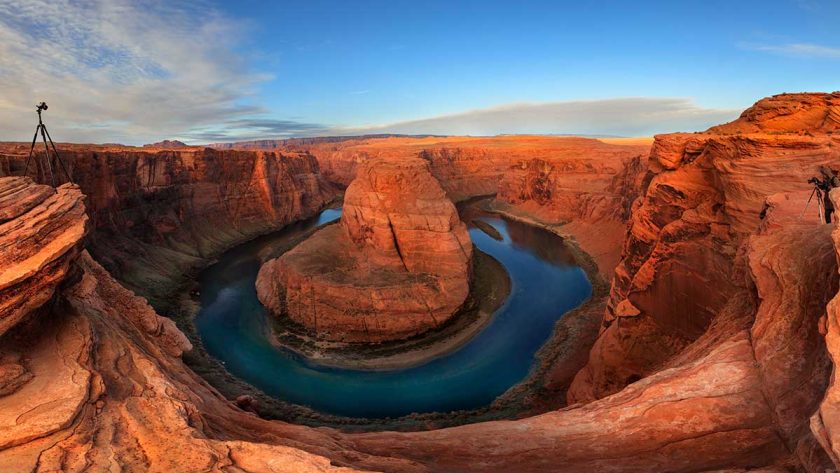 One of the largest national parks in the US, Grand Canyon National Park is one of the most visited places in the world for a reason. Formed by the mighty Colorado River, the Grand Canyon is widely accepted as a 'Wonder of the World' and is well worth a stop-over at any time of the year.
Full in-park hookups are provided year-round at Trailer Village RV Park, located within walking distance of the Grand Canyon's South Rim. Set within a beautiful desert landscape, the campground is a paved pull-through site perfect for vehicles up to 50 feet long.