It's that time of year when the days are beginning to get shorter and the first signs of autumn are sneaking out from under the summer sun. It's okay, though; we're blissfully daydreaming at work and our thoughts have already drifted towards the mountains and the coming ski season.
With that in mind, aside from a lack of snow, the fastest way to scarper any ski trip is a jam-packed piste. So, we love to head off the beaten track and beat the crowds. After a little research, asking around and thinking back over our past adventures, we've put together this list.
Sit back, grab a coffee and start daydreaming…also, don't forget to check out our ultimate ski trip checklist to make sure that you don't forget anything before you go.
Andorra
Vallnord Arcalis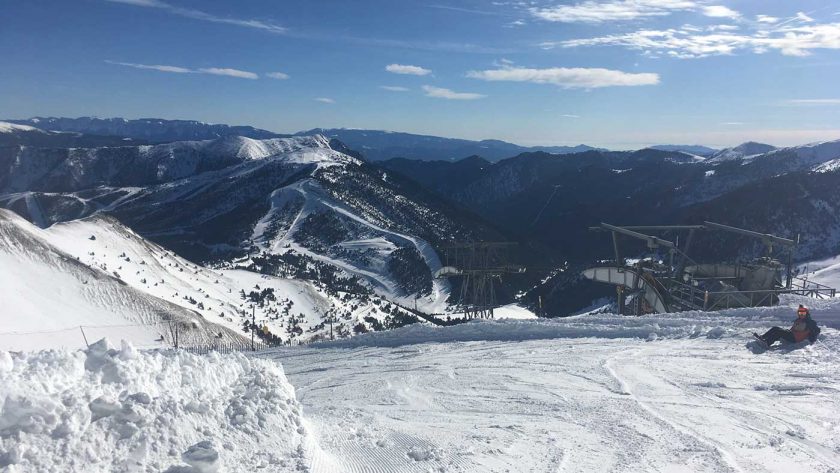 When you think of skiing in Europe, you probably consider France, Austria or Italy maybe. However, as Europe becomes even more accessible—we're big fans of Eurostar's eco-friendly ski train—and as the ski industry grows exponentially, other secret destinations come to the forefront.
That's how we discovered Vallnord Arcalis. Just outside Barcelona, over the Andorra/Spain border you have a hidden gem. The season is shorter, but when the going is good (in Jan/Feb and March) Vallnord Arcalis offers great freeriding at a comparatively much lower cost! A cheap ski holiday? It's possible here!
Secret suggestion: It's only a few hours from Barcelona. We suggest, enjoy your mountain escape then head to the city; spend a few days in Spain's stunning culture capital. It's often quieter in the winter and there is plenty to do—check out our guide for the top things to do in Barcelona during winter.
Austria
Zauchensee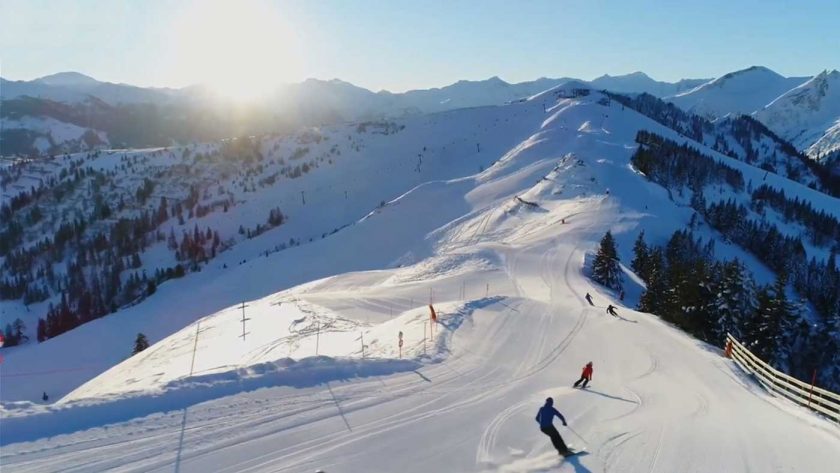 Do you prefer to ski at the start of the season or at the end? Beating the crowds and enjoying wide-open pistes, cheaper ski passes and quality time with friends and family? Then Zauchensee is definitely for you. With a reliably long ski season, you can enjoy prime conditions even as April comes to a close.
Secret suggestion: The tree skiing is absolutely stunning, light, fluffy powder and incredible views.
Pitztal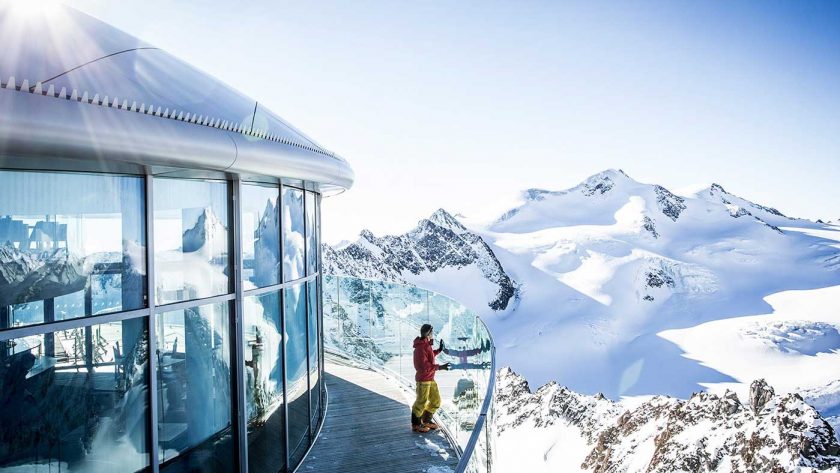 Pitztal is a charming little resort in South Tyrol. Situated on a glacier, the season is typically long and the snow coverage reliable.
It offers a haven for both people taking their cautious first turn on the hill, to the other end of the spectrum—those pushing their skills to the limits.
Freeriders can enjoy the 1500 m run from the Mittagskogel mountain down into the valley. While those of us who like to take things slow can enjoy panoramic views from Café 3440 (the highest in Austria).
Secret suggestion: Try your hand at the Freeride World Qualifier route. The run is pretty challenging but great fun. You will earn your apres beer after the hike up too.
France
Sainte Foy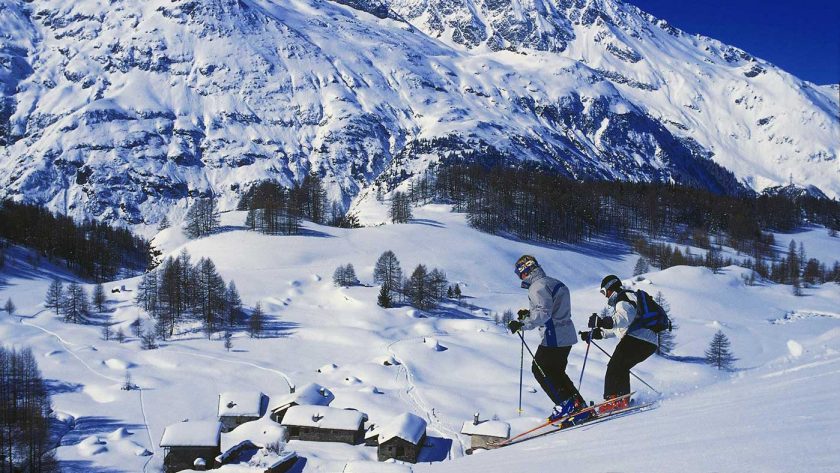 Ah, skiing in France…it's precisely how you imagine the ideal ski holiday; lovely groomed piste, mulled wine, fondue and postcard-perfect locations. Sainte Foy offers ALL of this without the crowds and pesky ski lift queues—plus, the powder skiing is world-class.
You also have La Rosiere, Val D'Isere (where I learned to ski) and Tignes just around the corner! So much terrain to explore.
Secret suggestion: Another spot where the Freeride Qualifier series takes place, this is another prime opportunity to see if you have what it takes to match the pros.
La Grave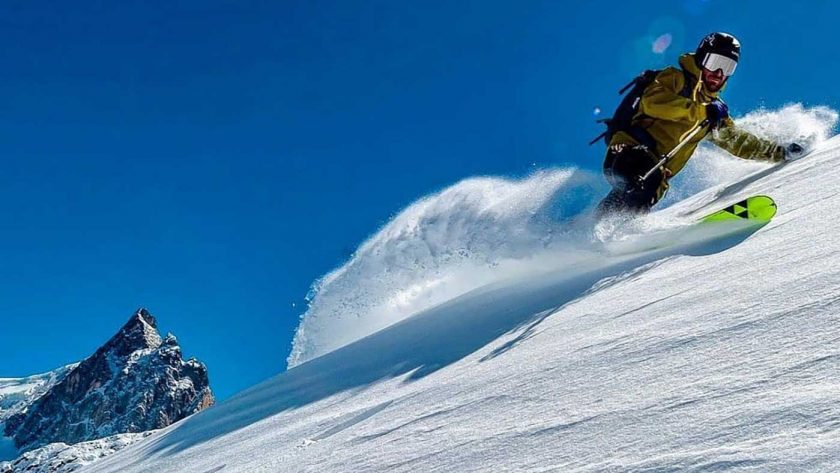 La Grave is a really unique resort. It's pretty much entirely geared towards freeriding, therefore catered for expert skiers and snowboarders. But if you have the skillset (and the equipment and knowhow), La Grave is the destination of dreams!
Imagine a day of riding easily accessible freeride terrain, the apres ski with like-minded folks, swapping stories and making new friends.
Secret suggestion: Photo ops at the top of the Glacier at 3200m—it's truly stunning!
Italy
Cervinia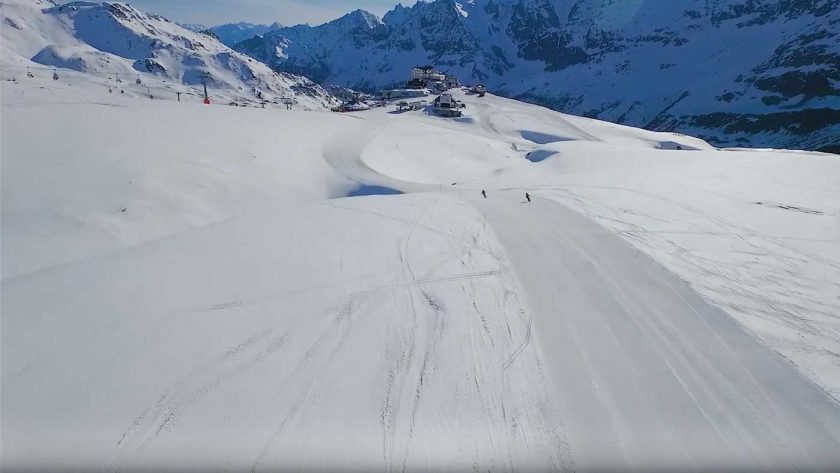 Cervinia is in the heart of the Aosta Valley, nestled under the watchful eye of the iconic Matterhorn. The resort is truly up and coming with great restaurants, bars and skiing. The mountain is more favourable to skiers but can be enjoyed by snowboarders as well! You can also ski over into Zermatt, enjoying the swiss mountain without the price tag.
Secret suggestion: Apres ski Thursdays; start at Plateau Rosa as the sun descends behind the Matterhorn and head down to Plan Torrette, then Principe Delle Neve, then down into the town. A mountain crawl for the win!
Alta Badia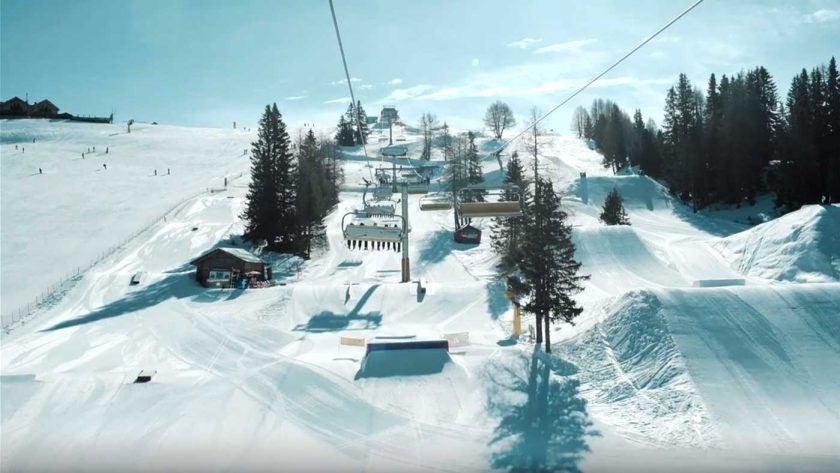 The cuisine and the mountain both make Alta Badia an undiscovered gem. Not only is Alta Badia surrounded by the absolutely insanely beautiful dolomite mountains, but it also offers world-class food.
There is a cool eclectic mix between the Austrian heritage and the Italian gastronomy. Best of both worlds, no? The pistes are also perfectly groomed, ready for racing your friends.
Secret suggestion: Treat yourself and try the 3 Michelin star restaurant St Hubertus ***, worth every penny! Live your fanciest life just for one night.
Slovakia
Jasna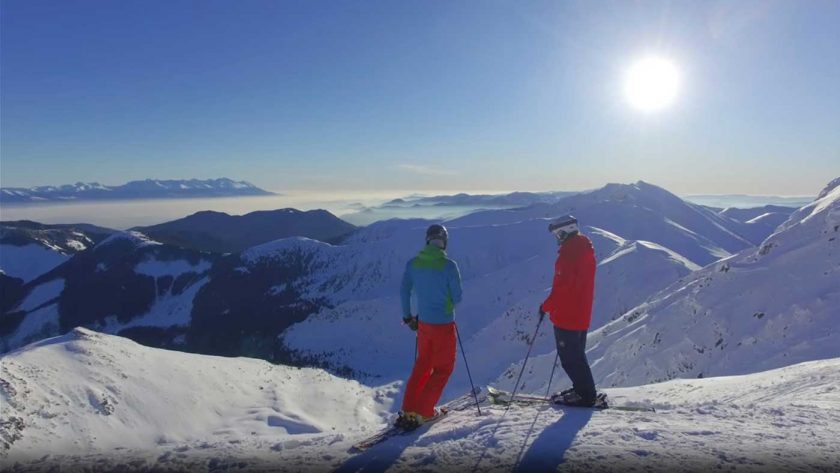 Jasna, like Vallnord Arcalis, is cheaper, more friendly and better suited to a variety of skiers and boarders than it's central European counterparts. Move over Val D'Isere, Jasna is hot on your skis!
World-class off-piste, cheap drinks, great food on and off the mountain, plus overall costs are down (accommodation and ski passes etc). The locals are stoked about the tourism boom, so they are really friendly. It's a warm and embracing place to visit—highly recommended.
Secret suggestion: Home to yet another Freeride World Qualifier event. If you time your visit during the comp, the town comes alive with the top brands often offering free ski tests too!
Switzerland
Engelberg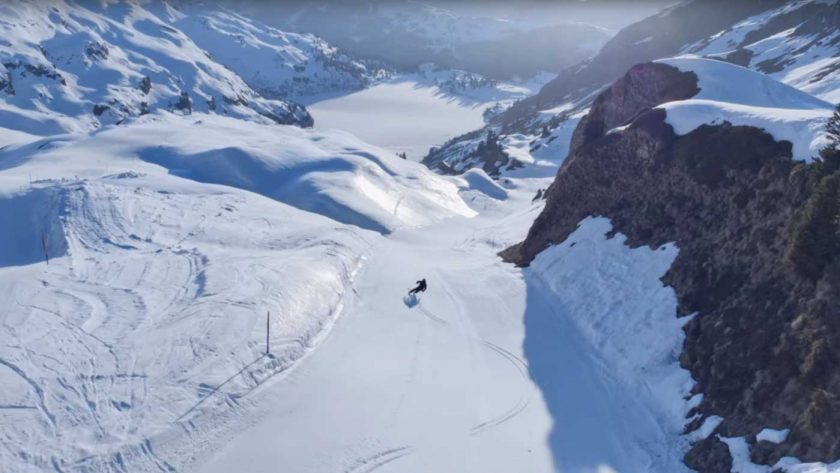 Engelberg is a freeride paradise; we're talking fluffy Japan-style pow! It's got an excellent atmosphere on the mountain as your brush shoulders with some of the worlds best riders.
The town has very much retained its Swiss charm. It's also suitable for families (of all ages), groups and couples with infrastructure for all types of holidaymakers.
Secret suggestion: Night skiing available, try your hand while you're there.
Crans Montana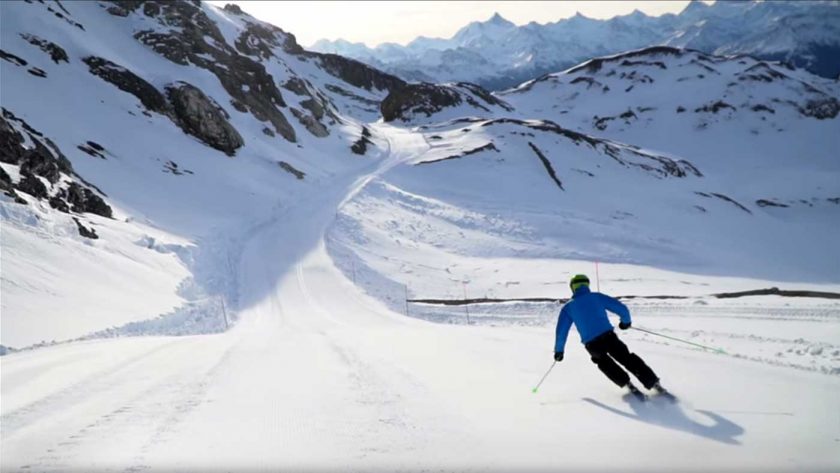 Crans Montana is simply unmissable. We are shocked more people don't shout about the town from the rooftops. It's a modern ski resort thanks to plenty of investment—cosy and picturesque.
The resort is vibrant enough for young skiers and snowboarders as well as offering excellent resources for families. Plus its snow-sure for the whole winter!
Secret suggestion: We don't know why more people aren't talking about the Crans Montana Snow Park—their half-pipe is unmissable.
Pin this post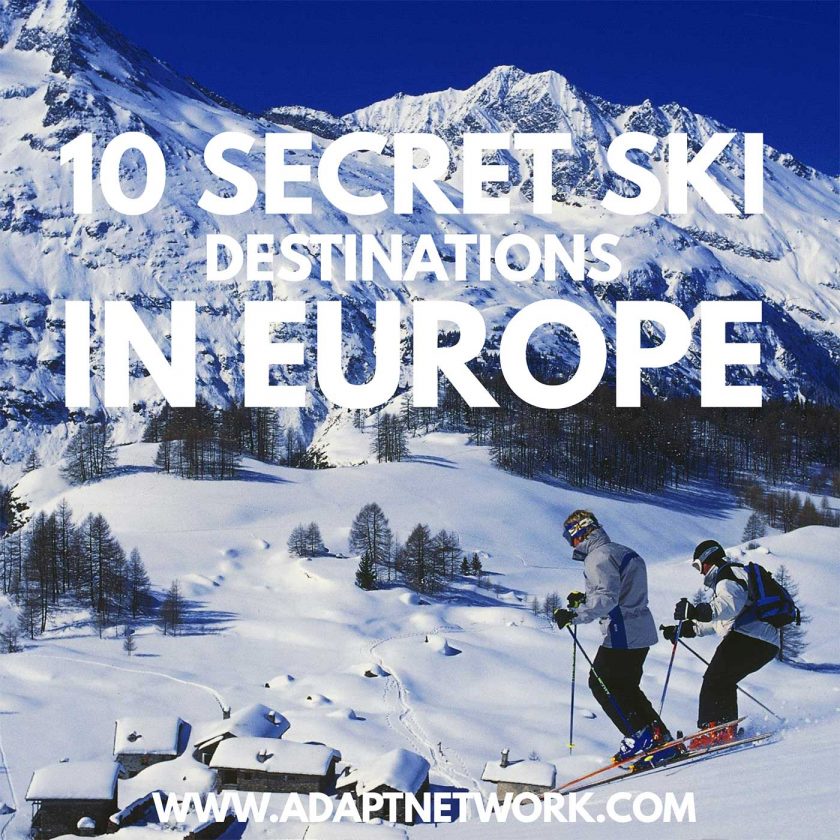 We hope you liked this article, short and sweet but just enough information to get you excited for the coming ski season. You have a few more months to plan your perfect trip to any of these secret Euro ski destinations.
Share your favourite powder paradise in the comments below so we can add it to this list. Plus, for a complete guide to skiing in Europe, check out the 100 best ski resorts in Europe compiled by a team of pro skiers, snowboarders and snow industry professionals.