When it comes to planning a bike tour or cycling holiday, there are so many destinations to choose from. From leisurely cycle paths, rocky mountain trail routes, to city tours, each cycling experience offers something different to the next. While finding your favourite bike tour destination may take time, there are many places you just have to experience. Denise Nelson, co-founder of MountainbikeEZ blog, is here to help:
With all the bike tour trips I've taken, it was hard to whittle them down to just seven. But these were the locations that just completely amazed me:
France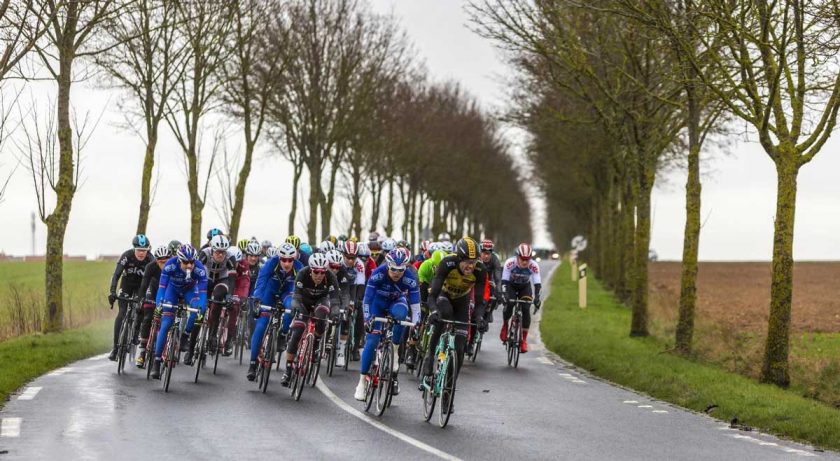 We've all seen the Tour de France and many cyclists choose to bike tour France for that reason. But there's far more to France than you can imagine.
Cycle into the Ouche Valley for a spectacular view of vineyards and the best scenery that France has to offer. These beautiful country roads offer a quiet and peaceful ride through small villages. While most of the ride is flat, there are a few parts which are hilly and add variety to the ride.
Norway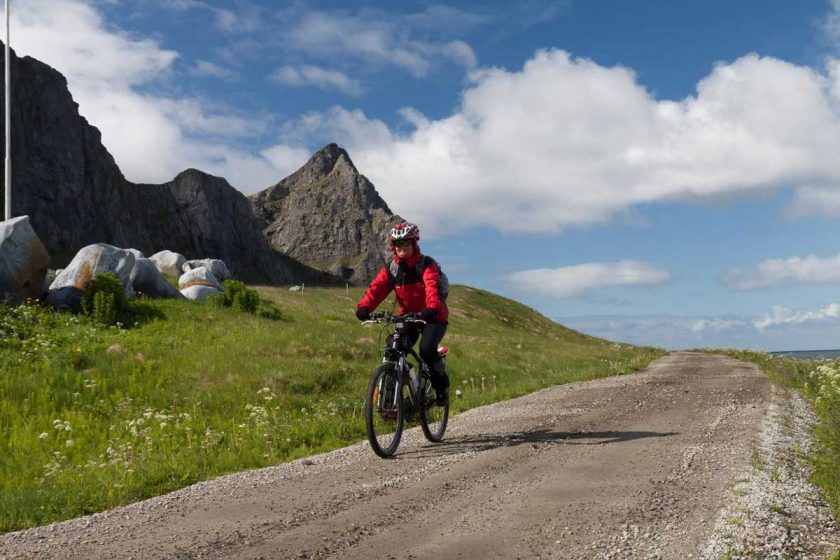 I had to include Norway in this bike tour destination guide. Even though it's a pretty easy going country, the landscape and countryside that Norway can offer are too gorgeous to pass up! Norway is a small country, but the majority of the north country is all coastal lands. Most of the cities are based on the coast, because of the vast resources the water has to offer.
Start in Narvik in the north, and cycle along the masses of land scattered into the Norwegian Sea. Bike to Bogen, down to Leknes, and finish at Reine, then bike back up the peninsula and visit Eggum, Sanden, and Blokken. Once you reach Blokken, head east to Hinnoya and then North to Harstad. This is where I ended, and I loved every minute of the quiet roadside along the coastal plains, watching sea meet land and ice and feeling smaller in a world full of vast wonderment and enchantment.
Cambodia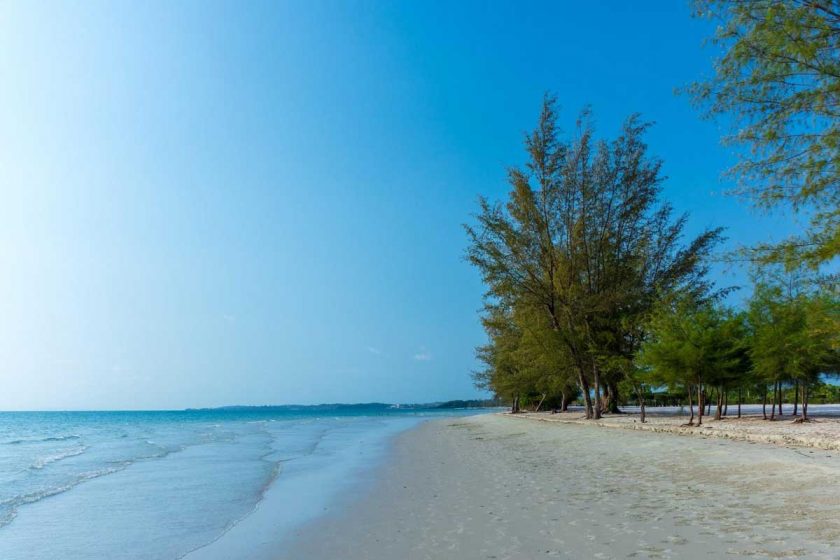 There is so much to experience in Cambodia, from the people to the beautiful scenery, and the beautiful terrain perfect for cycling. Biking in Cambodia is a very popular activity and is one of the main ways of transportation in the country.
The coastline of the Gulf of Thailand makes for an excellent little bike tour. Start at Krong Koh Kong and bike around the coastal route to reach Sihanoukville. You can end your journey here, but I wasn't satisfied with that short trip and wanted to finish at Kampot so that I could visit the Bokor National Park.
Israel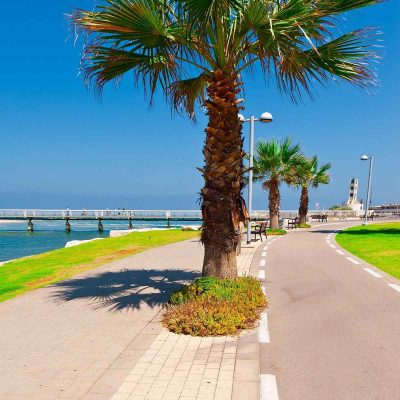 Biking has become a popular sport among locals. It's easy to see why, given the country's incredible beauty and diversity of terrain. From the lush coastline along the Mediterranean sea, the desert conditions in the south, and snow-capped mountains in the north, Israel pretty much houses it all.
I started my bike tour in Jerusalem—a city rich with culture and religion—before biking to the capital city of Tel Aviv, right next to the coastline of the Mediterranean sea. Bike along the coast and head north to Ein Hood. After that, head west to the Sea of Galilee for a beautiful sight of lush rolling hills and palms. On the northern shore of the Sea of Galilee, lies the Church of the Multiplication of Loaves and Fishes. The church which inspired the food multiplication story found in the four gospels. Lastly, head up to Golan Heights and take a visit to Mount Hermon for a breathtaking adventure.
Bolivia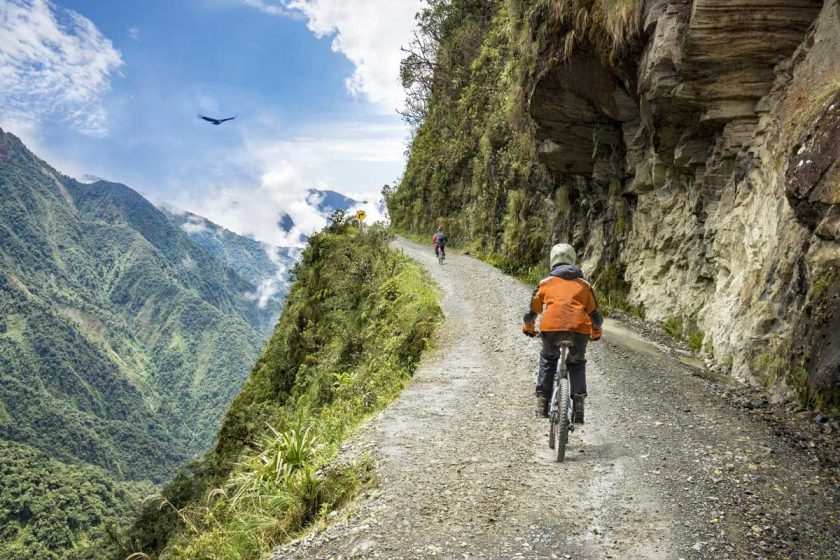 Bolivia is a place of intrigue. Not only is it beautiful, but it also houses some pretty dangerous places as well. It's home to the world's most dangerous road. That's a place you absolutely have to bike on. Death Road is breathtaking, stunning, and makes your heart race. Anyone can handle this ride, but you will need to have confidence and be able to bike a long distance both uphill and downhill and around tight curves.
The amazing thing about Bolivia is that you can choose to take an easy route from Peru to Argentina. However, if you are okay working with maps that are unreliable, non-existent signposts, and getting back to the basics, then take the extra time to bike the poor roads through Titicaca, La Paz, Oruro, and more.
South Africa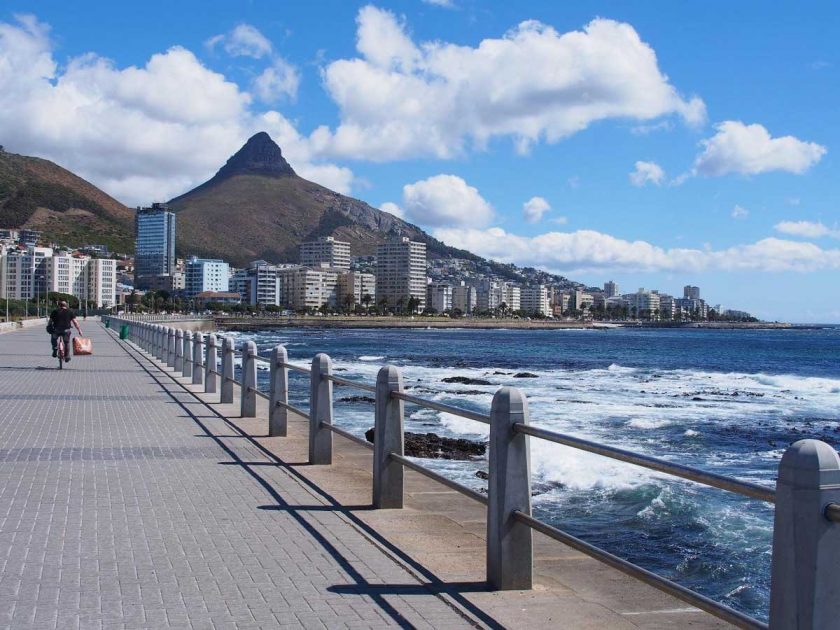 Biking in South Africa is an amazing experience. While the rules, culture and politics may come as a shock to some, the cycling you can accomplish here and the people you'll meet will give you one of the best memories of your life. If you get the chance, cycle the coastline. Riding on the highways and interstates is illegal, so you need to stay on back roads, gravel, and other routes. Travelling along the coast is the best option.
Start in Cape Town, travel south along the coastline, and you'll come to Table Mountain National Park. Here you'll be met with beautiful scenery and a window into the incredible wildlife that Africa has to offer. Continue south, and you'll come to Camps Bay. Little cafes sit adjacent to the sands, which are dramatically set at the foot of the Twelve Apostles Mountains. Complete your circle route by biking back to Cape Town.
Costa Rica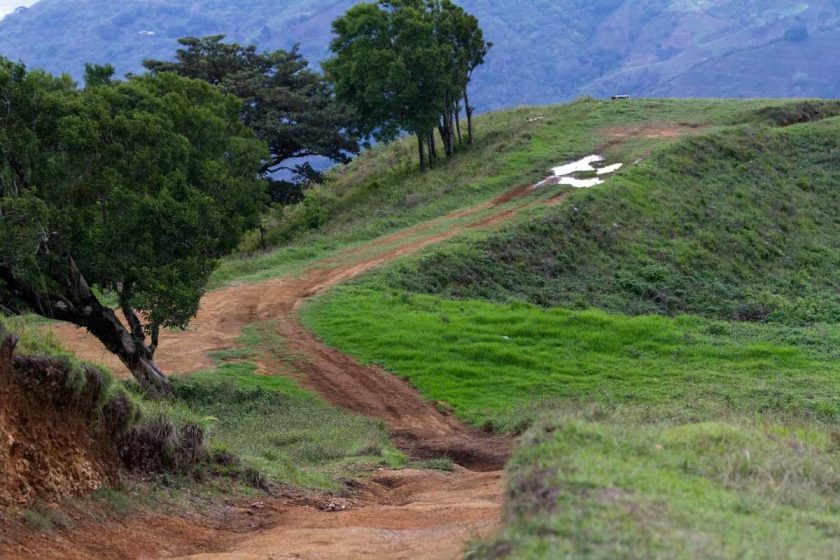 There are two main places to see in Costa Rica. First, you need to visit La Fortuna near Arenal National Park and Lake. Taking in the sites of the Arenal volcano will humble you, and the people of La Fortuna will welcome you as if they've know you their entire lives. The next place you need to go is down to Nicoya, located next to the Gulf of Nicoya that feeds into the Bahia Ballena. Bike along the Gulf line and travel south to Naranjo and further to Playa Tambor. This gulf is beautiful, fresh and exotic.
Bike touring around the world
It's an amazing experience to travel and bike across a country. Make sure you prepare for your trip, the long journey's you might have to make and take care of anyone you bring with you. Biking in a foreign land is something you will remember for the rest of your life. For many cyclists, the idea of riding fifty miles a day for several days in a row seems a bit overwhelming. It's true that going on a long-distance ride requires preparation. But all it takes is time, training and perseverance. Discover some tips to get you started.
This guest post was written by Denise Nelson, co-founder of MountainbikeEZ blog. All photos from BigStock