In April 2015, a group of British women came together and set themselves the challenge of rowing the South Pacific Ocean. Beginning in San Francisco, California, the team would row 8,446 miles to Cairns, Australia in 257 days.  Their aim? To support women who face adversity and overcome life changing events.
The Coxless Crew comprises of  six inspirational women: Natalia Cohen, Emma Mitchell, Laura Penhaul (all 3 legs) Isabel Burnham (leg 1), Lizanne van Vuuren (leg 2), Meg Dyos (Leg 3). The row consisted of three separate stages, with four women rowing at a time. In total they raised over £65,000 for two charities: Walking With the Wounded and Breast Cancer Care survivors.
Now a year later, we caught up with team mate Natalia Cohen to find out about the journey, what she learnt, and what she's been up to since:
1. Why did you choose the challenge of rowing across the Pacific?
Personally I was interested in challenging myself more than I've ever done before. I have always had a love of the ocean and knew that the journey would be a catalyst in helping me to better understand the human spirit. I believe that this strength of human spirit is the most powerful force there is and we all have it within us. Being open to opportunities when they come my way and perfect timing, meant that when the expedition was presented I had just finished a contract managing a safari lodge in Tanzania and the journey sounded like the perfect way to explore the mind and look deep within.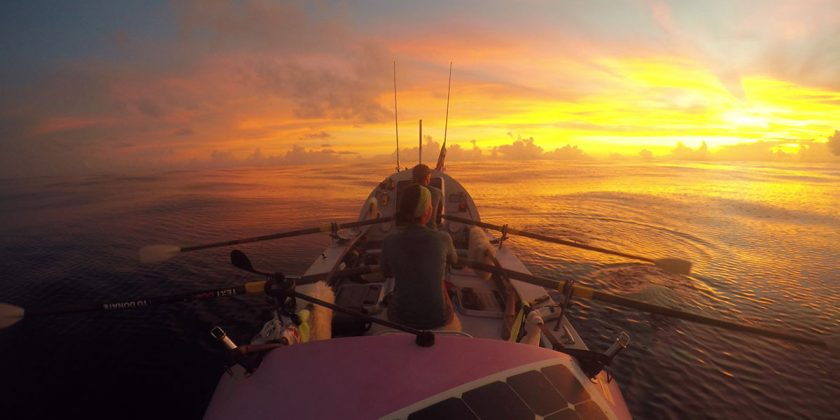 Having never rowed before, this was an example of being very far outside of my comfort zone and it was a steep learning curve in many ways. I have always been fascinated by teams and team dynamics and believe that growth and personal development is a hugely important part of life.
There are unimaginable opportunities to learn and by forming the Coxless Crew, we aimed to support women fighting and overcoming adversity (through our charities) and to inspire others to deal with their personal challenges.
2. What key challenges did you face preparing for the challenge?
Getting to the start line was almost as challenging as the row itself. We essentially had to set up our own company. We had to deal with the sponsorship, PR, media, marketing, logistics, legal, admin, do all our mental, physical and practical training while holding down full time jobs!!
In order for everything to get done we each had to take different areas of the project to lead on. Dealing with feelings of being overwhelmed and effective time management were the main challenges as well as the practicalities of funding and getting ourselves as prepared as we possibly could by acquiring the necessary knowledge and skills.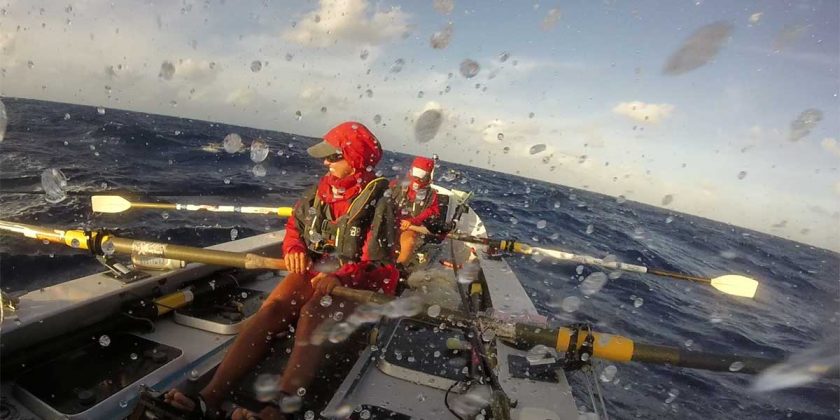 3. What were highlights and what did you learn?
Developing a mindset to allow me to celebrate small success and always look for the positive meant that I truly enjoyed the journey. There were so many highlights to share but some stand out moments involved the powerful connection felt to my team, the mighty Pacific Ocean and to my inner world (what was going on in the mind).
The wildlife encounters including breaching humpback whales metres from the boat, sharks that followed us, turtles, dolphins, birds and fish were remarkable. The 360-degree view of ocean and sky, sunsets, sunrises and ever changing sea states were mesmerising but some of the most memorable moments have to be the laughter.
As a team we supported each other amazingly and laughed our way through all the discomfort, challenge and frustration.
4. What would you tell other aspiring adventurers?
I believe that adventure is just a mindset and whatever you set your mind to you can achieve. Whenever you're doing something new or different, you just have to believe in yourself and how adaptable we are physically and mentally, overcome your fear and take that leap of faith.
Once you have the idea…action it! If the challenge seems overwhelming then break it down into manageable sized chunks and take it moment to moment, stroke by stroke but above all else… don't forget to enjoy the journey.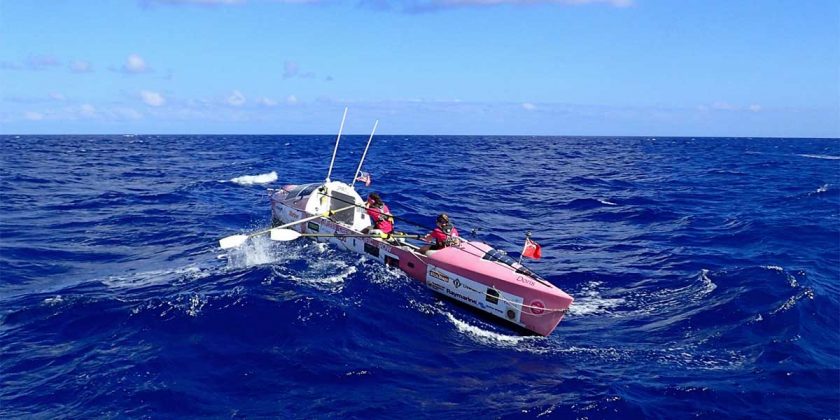 5. Tell us about LSOS. What was it like documenting the journey?
Losing Sight Of Shore is the name of our documentary and the title is taken from a saying that resonates strongly with all of us. "You can never cross an ocean until you have the courage to lose sight of the shore".
It's all about being outside of your comfort zone and having the determination to keep on going, to persevere until you eventually spot land again! That's one element of what our adventure was about, but as a team and as individuals, we all had very different journeys to take and stories to tell. Documenting the journey allowed us to capture different elements of the 9-month expedition. Each leg was different; there was a change in team dynamic, an incredible environment and lots of raw emotion. I was the director of photography (at sea) and it was interesting deciding whether to hug one of the girls in a moment of distress first or to try and capture it on film!!
We did our best to capture as much as we could on the Pacific for Sarah Moshman (our incredible documentary director/producer) and she captured everything on land and was a true inspiration to work with. We couldn't have chosen anyone better to share our story! Photography has always been a huge passion of mine, but the filming was an interesting experience for all of us and one that none of us had ever done before.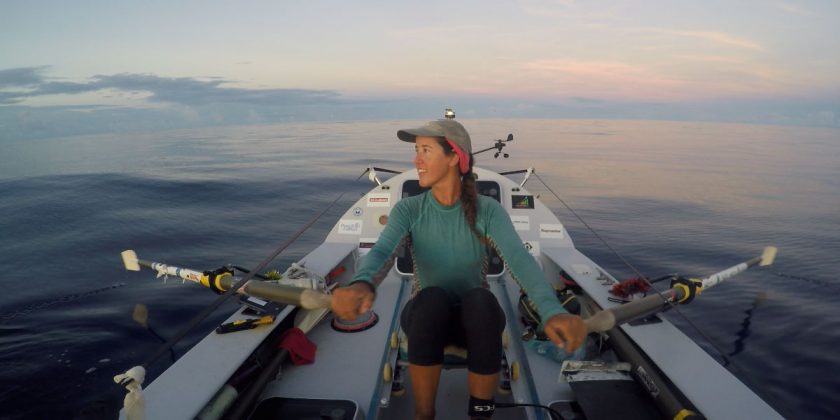 6. How did Coxless Crew start. How did you meet and what gave you the idea?
Laura began the project over four years ago when she was involved with a different team. Things happened, the team disbanded and Laura decided to continue driving the project forward. She put together a recruitment process with the help of a sports psychologist (Keith Goddard) and a strength and conditioning coach (Alex Wolf) and over time (including interviews, strength tests, a 24-hour leadership, team and sleep deprivation exercise in the Brecon Beacons to name a few!), the Coxless Crew was formed. We were all such different personalities and the beautiful thing about the six of us is that we all brought very different strengths to the team. The connection we developed through the process and crossing the ocean is one that will unite us all forever.
7. What have you been up to since the challenge finished?
It's been challenging and a learning experience since coming back to land. I want to inspire as many people and possible to believe that they can cross their own Pacific (whatever that may be) and so I'm now working as an Inspirational/Motivational Speaker, mindset coach (with New Level Results) and running workshops.
8. Any more plans in the pipeline?
We have the documentary coming out in Spring this year and so we will hopefully be touring with that (we have some exciting news to announce soon!) and we have all recently signed up for a 10km swimming challenge in June! It's enough to keep us busy for now…
Find out more about the Coxless Crew and keep an eye out for their incredible documentary 'Losing Sight Of Shore' to be released in spring.
Featured image: The Coxless Crew team. Photo: Natalia Cohen