I used to think obtaining a film permit for a 3 person news crew in a public place from a local government employee was difficult. I would go out of my way to either make the crew smaller, the production shorter or the script tighter, to try convince the string of government employees on my email chain that a thirty minute interview would not damage the natural environment or inconvenience the local residents. So you can imagine the task ahead of us when we wanted to fly a camera-copter off an ancient palace in a region with a heavy military presence, in a country where remote control aircraft are banned.
In order to pull off one of the most spectacular shots of this job, the producers at 1iOpen Productions, Viv Smith and Erik Nachtrieb, enlisted the help of Motup Chewang—a man who knows how to get things done in this region and whose expedition company expands into four countries. We took on the impossible task of bringing the suspicious camera drone into the country and Motup acquired the permits to fly it over a specifically defined region of the disputed Jammu & Kashmir region. Weeks of back and forth between Erik and Motup, exchanging details of the craft, our intentions and our film experience accumulated in a piece of paper and a police escort for the film crew.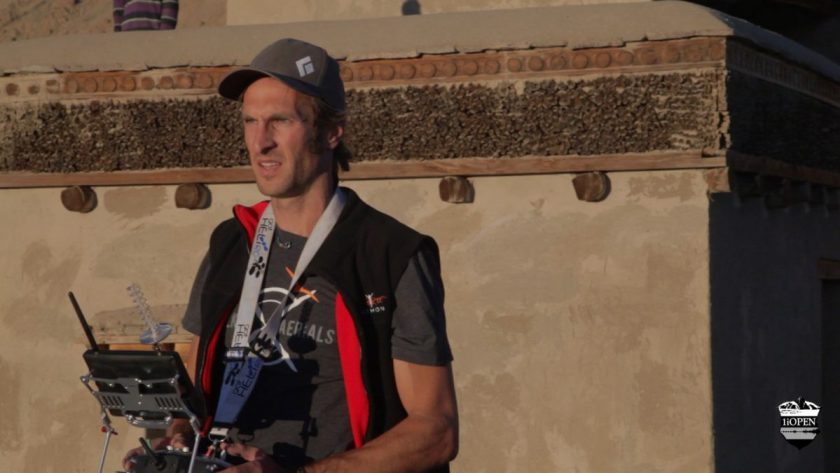 Enter Falkor Aerials, with out this leading aerial company and it's pilot Larkin Carey, the craft quite simply wouldn't have taken off. A NASA engineer by trade, Larkin custom build his octocopter and took a huge risk flying it in a region where it could quite likely be shot down if it is not recognized as having the specific permits for the area. (Suddenly a sternly worded letter from the local government looked tame).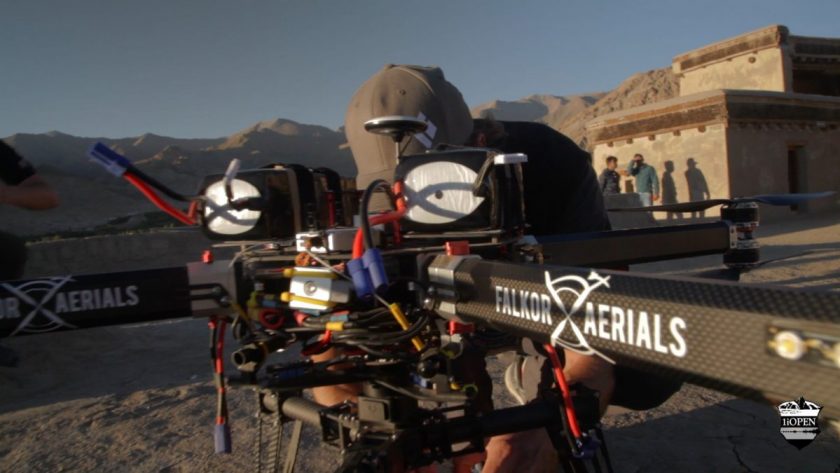 The historical structure we were allowed to fly off was the Leh Palace, a 17th century former royal castle from the Namgyal dynasty. To the south of the palace was the mighty Himalaya range, to the North the Silk Road weaving the ancient footsteps of Ghengis Khan and Marco Polo and right below the palace, a mere 800 yards away lay a military outpost which we were required to avoid at all costs.
Watch the flight unfold below…
Article published in association with 1iOpen Productions. 'The Crew' is a weekly web series that goes behind the scenes of the 1iOpen Productions film crew as they travel around the filming adventurous people in extreme locations. For all episodes to date, visit the YouTube Channel here and subscribe so you don't miss an episode.