The world's first treehouse on a crane has opened in the city of Bristol. Unlike other treehouses, this zero carbon build unites nature with industrial to create a space that is unique and genre-defying. The ideal retreat for any hiker on a city break.
But to make this build even more interesting, guests can't just book a stay. They must enter a ballot in the hope of being chosen to 'win' a one night break.
Canopy & Stars
Crane 29 was designed by quirky holiday accommodation company Canopy & Stars. Frustrated at the lack of interesting holiday accommodations available, founder Alastair Sawday had the idea to start his own unique accommodation company that specialised in quirky retreats from treehouses, yurts, cabins and Gipsy caravans. After starting with just seven spaces in 2010, the company now runs over 500 in the UK, Ireland, France, Spain, Portugal and Italy and is a key advocate of sustainable tourism.
Crane 29 was the result of three years planning and was the first urban-based holiday retreat the company had created. Constructed on a cargo crane, 26ft above the ground, the low-impact build is completely carbon neutral and built using sustainable materials.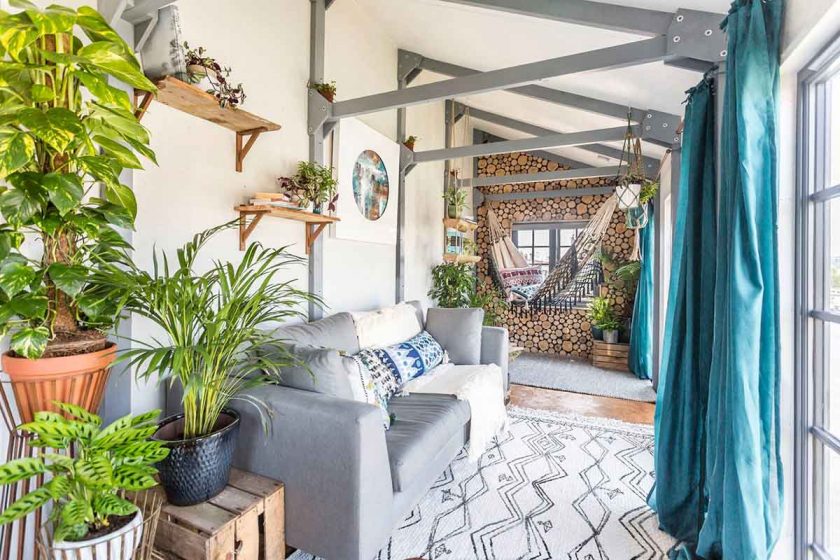 The design
The company partnered with DIY brand B&Q to furnish the harbour-side 'hanging basket', which accommodates up to two guests and mixes natural and industrial materials. This includes taps made from copper piping, polished concrete fittings and mats weaved from natural vegetable fibres.
Speaking of the inspiration behind the build, it said:
We've taken all the goodness of the outdoors and put it into a cosy cocoon of calm in the heart of the city to create a surprising, sensory experience and a true natural high.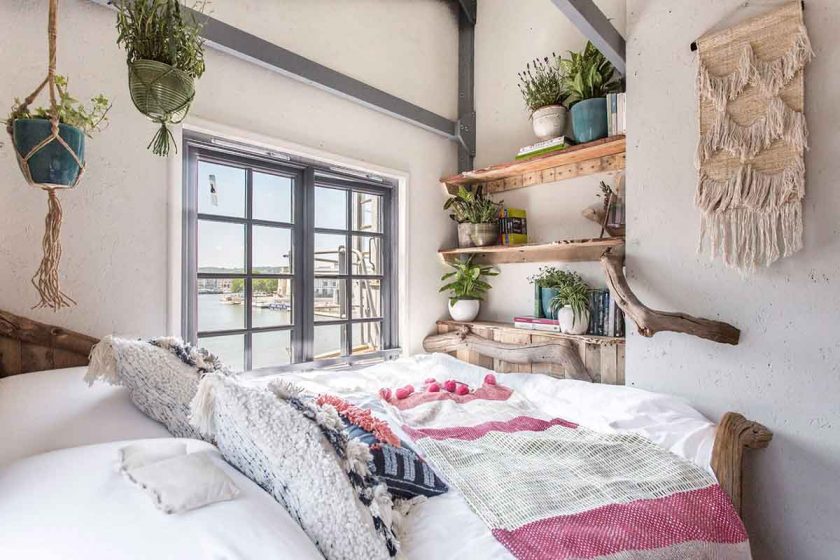 Staying at Crane 29
Unfortunately, the treehouse will only grace Bristol's skyline for four months. Rather than a permanent fixture, the build aims to create the same effect as a passing season.
As the first leaves drop from the trees in late September it will disappear but not before leaving the world a little greener.
But before leaving, the company wants to add a little bit of excitement. Instead of booking a stay, guests must register in the ballot. They then will be chosen at random and invited to make a one-night booking for a date of their choosing.
While it's not the cheapest stay on earth, £185 for a weekday and £250 for a weekend, all the profits generated from the scheme will then be donated to environment charity, Friends of the Earth.
Featured image of Crane 29. Photo: Canopy & Stars