If you're a regular reader of ADAPT, then chances are that sipping fancy fruit drinks on a beach is not exactly your idea of a perfect holiday. Sure, everyone needs to relax once in a while but eventually, you get that itch to try something that you've never tried before. So, to help give you a few ideas, we've put together this list of some of the most unusual and extreme adventure activities from around the world. Some you can even do here in the UK.
1. Chernobyl Tours (Ukraine)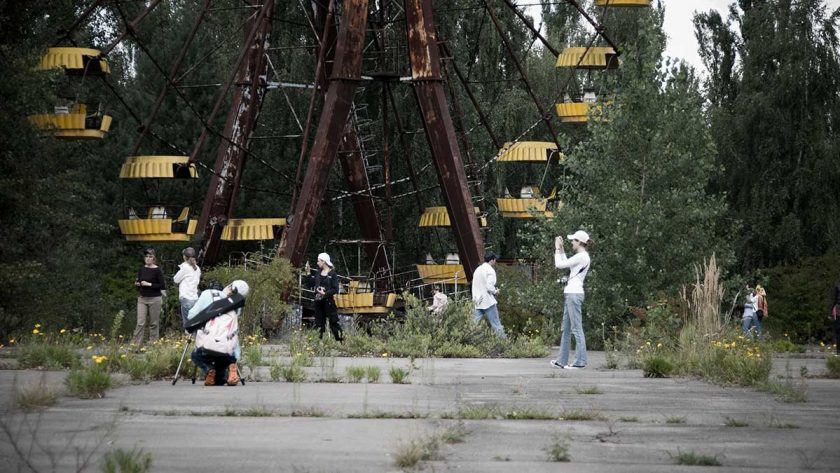 Chernobyl is probably the most well-known disaster site in the world; in April 1986, during a late-night safety test, a catastrophic nuclear accident occurred in reactor 4 of the Chernobyl Nuclear Power Plant. The surrounding area has been all but entirely abandoned, and for good reason. But that hasn't discouraged a growing number of "nuclear" tourist from visiting the area. In fact, motorcycle racer turned television presenter Guy Martin recently visited the area for the Channel 4 show Our Guy in Russia.
Organised tour groups are now guided around the near-by ghost town of Pripyat, with one of the most famous sites being the abandoned amusement park that was never completely built. Although the levels of radiation in Pripyat are still far higher than normal background levels, it is considered safe to visit for a short period of time (just don't go licking stuff).
Another draw to the area is the thriving wildlife; now that most humans have left the 30 km exclusion zone, nature has reclaimed the landscape and there are booming populations of wolf, elk and other wild animals. Packs of feral dogs, the offspring of abandoned pets, have also flourished in the absence of human life. As well as providing a unique tourist attraction, biologists are studying them to learn more about the effects of radiation exposure in animals over a long period of time.
2. Chevé Cave (Sierra Juárez, Mexico)
If caving (or spelunking) is more your thing then Chevé Cave has to be on your bucket list. Situated in the Sierra Juárez mountain range in southern Mexico, it's the 12th deepest cave in the world. The present limit of exploration into the cave is 9.3 km from the nearest entrance, representing one of the most remote locations ever attained inside a cave on Earth!
Exploring Chevé Cave is no easy feat; reaching the 9 km mark required rigging of more than 2 km of rope and three underground camps. Caving Youtuber Derek Bristol, has uploaded a video of his recent expedition into the cave, which gives you an idea of the skill level required to explore this cave system. So, this one is only suitable for the most experienced caver.
If you're just starting out or interested in finding out more information about caving, then check out the British Caving Association (if you're in the UK) or the National Speleological Society (if you're in the US).
3. Shark Cage Dives (Cape Town, South Africa)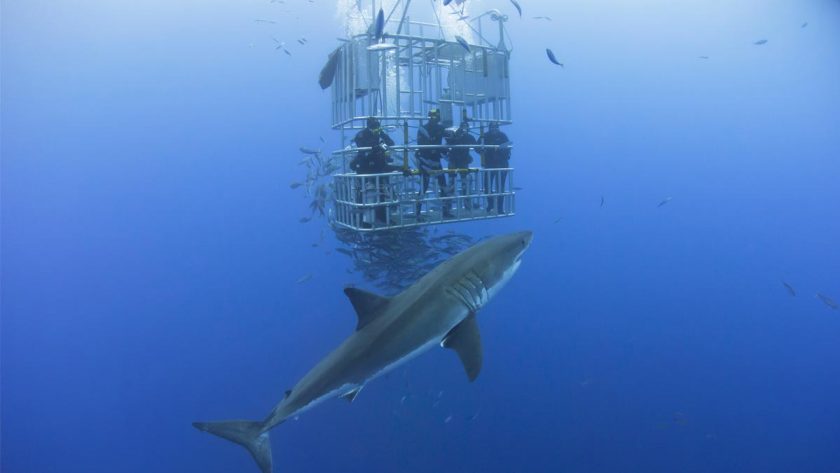 Sharks are fascinating creatures and there is still a lot we don't know about them. In fact, marine biologists recently suggested that Greenland sharks could live for 500 years or more. While there are many species of shark found across the world, including several off our coast in the UK, there's no doubt that the great white shark is king (or queen) with the Western Cape of South Africa being one of the best places to see them in their natural environment.
Marine Dynamics is one company that organises shark cage diving tours with an ecological focus. As they say on their website, "Few things compare to the adrenaline rush and exhilaration one gets from being face to face with a 3 m great white, especially when they curiously cruise right up to the cage and eye you within kissing range!"
4. Zip World (Snowdonia, UK)
Zip World is a relatively new experience to come to Snowdonia. Situated in three different locations throughout the Park, Zip World offers you a range of unique adventures to get involved in. From zip-lining, high rope adventures, underground via ferrata and even trampolining in caves! From their list of adventures, the one most likely to get your heart racing is 'Velocity'. Being Europe's longest zipline, it is also the World's fastest and is seen as the closest experience a human can get to flying. Each participant is strapped headfirst onto the line with a harness and sent shooting across a disused slate quarry at speeds of around 100mph. While the experience costs around £60 each, for a once in a lifetime opportunity it is certainly worth it.
Looking for more things to do in North Wales? Check out our guide on unique things to do in Snowdonia.
5. Jetpack above St. Petersburg (Florida, US)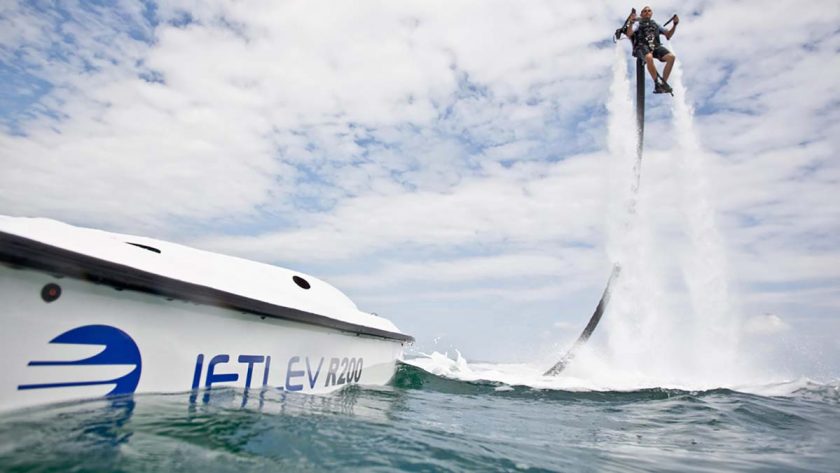 Quick show of hands: who wants to ride the jetpack from that classic James Bond movie?
If you actually put your hand up in the air, then kudos on being awesome. But, seriously, this experience is for you. The Jetlev 255-horsepower supercharged water jetpack will take you skyward up to 30 feet at 30 mph.
If you're visiting Florida, in the US, then TradeWinds Islands Resorts offers a 45 minutes fully instructed session, with an expected 30 minute flight time.
UK-based water-sports company Aquatic Jetpacks also offers coastal water jetpack experiences closer to home.
This article is brought to you by Royal Vegas Casino Canada.