Cornwall is one of the best places on earth. OK, that's probably because we're biased, having holidayed there every summer as a kid. But it's a fair point, that most people who visit Cornwall, adore it. From its crystal waters and rocky coves to its cliff walks and seaside villages, Cornwall has a lot to offer every type of adventurer—including the type of holiday accommodation. Here are our top five picks of the most unusual places to stay in Cornwall.
Lost Meadow Treepod, Bodmin
This two person tree house is set in 20 acres of woodland on Broom Park Farm in Bodmin. A cedar-clad, low-impact ball of quirkiness, the Lost Meadow Treepod offers residents the chance to be one with nature while being suspended three metres in the air.
Clad in cedar shingles, the lightweight structure was ingeniously built both to minimise the impact on the trees and to withstand unimaginable weights, with design inspiration taken from early Zeppelin engineering. Below the treepod, residents can utilise a kitchen hut, a fire circle, and even a riverside 'living room' located in a particularly sunny spot 20 metres away.
Book your stay with Canopy & Stars. Prices start at £95 per night.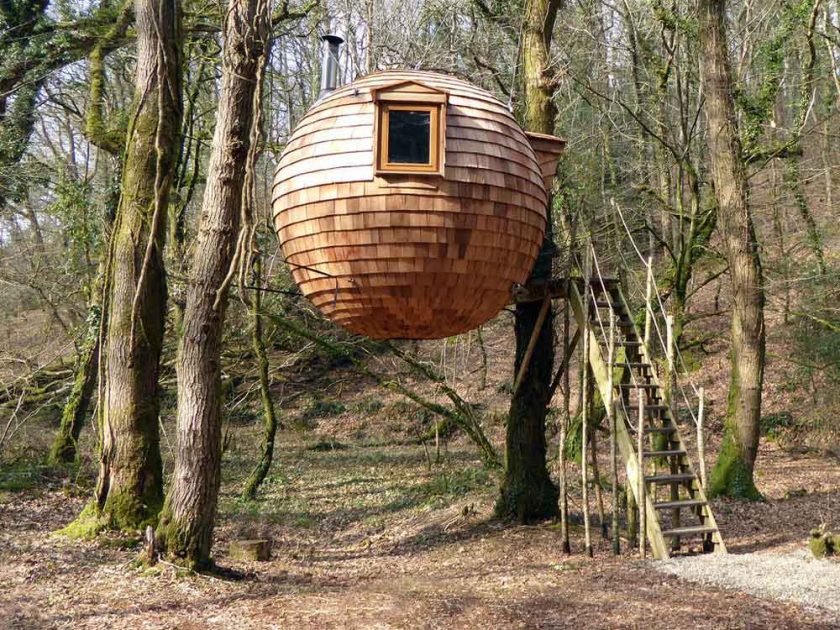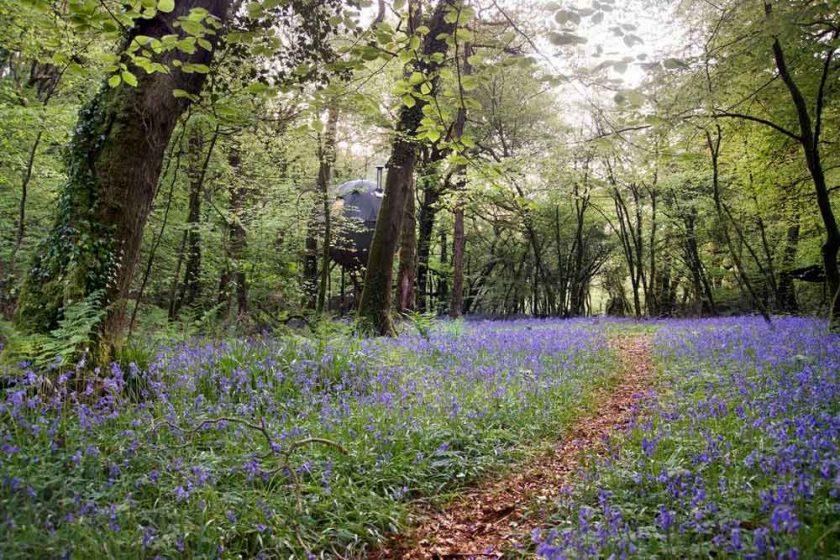 Jack Sparrow House, Helston
Located in Helston, the Jack Sparrow House is an ideal choice for visitors with a love of fairy tales. With views of Falmouth Bay and the orchards of Tregaminion, this two person tear drop house features a mezzanine double bed, a kitchen and living area. Inside and the decor looks something straight from Snow White's forest cabin, with wooden beams, furniture crafted from reclaimed branches and a miniature wooden staircase.
Book your stay with Air B & B. Prices start at £100 a night.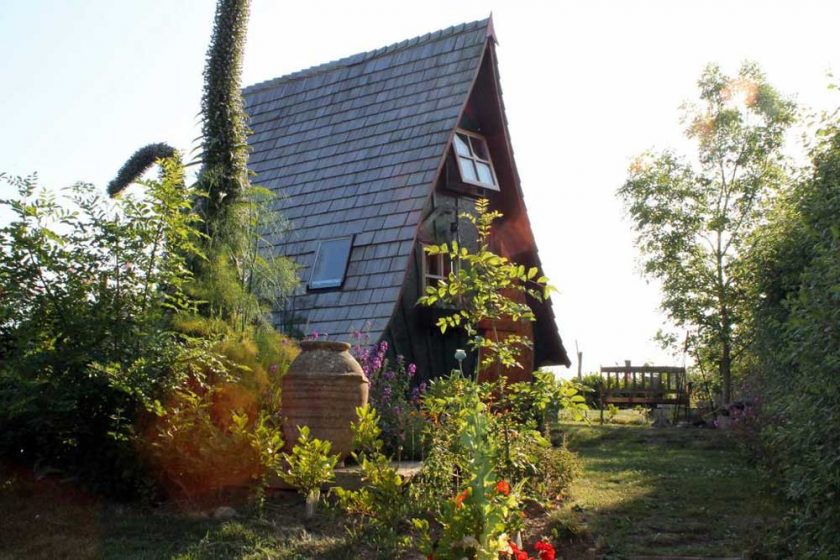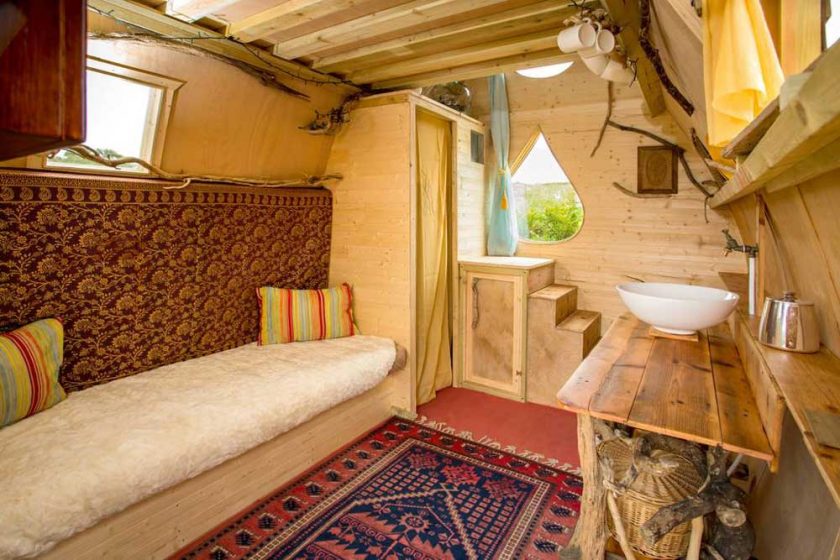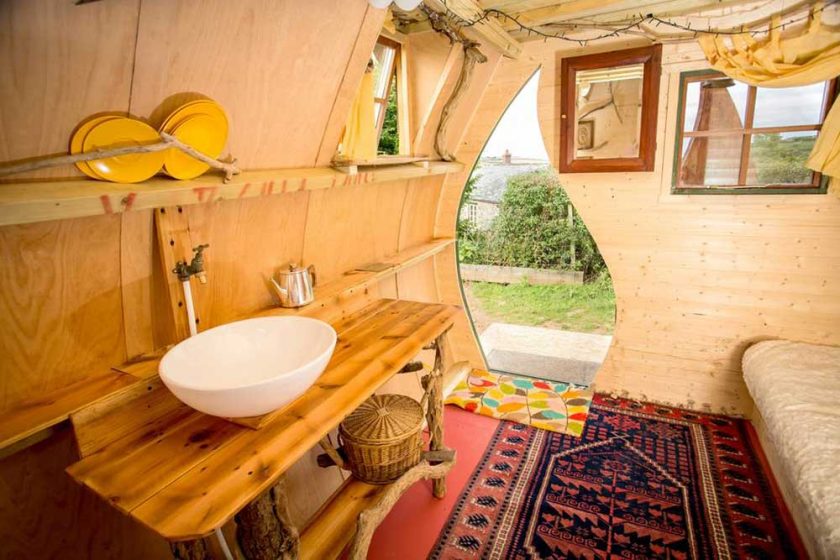 Gypsy Wagon, Saint Erth
If you're known for your traveller spirit, a stay in a Gypsy Wagon may be right up your street. Located in Saint Erth, near St. Ives, the Gypsy Wagon 'Rosie' features a traditional 'bowtop' design and houses a double bed for two people. Outside residents have access to a kitchen and a living space in additional tents, composting loos and a shared horsebox shower. A truly unique glamping experience.
Book your stay on Air B & B. Prices start at £65 a night.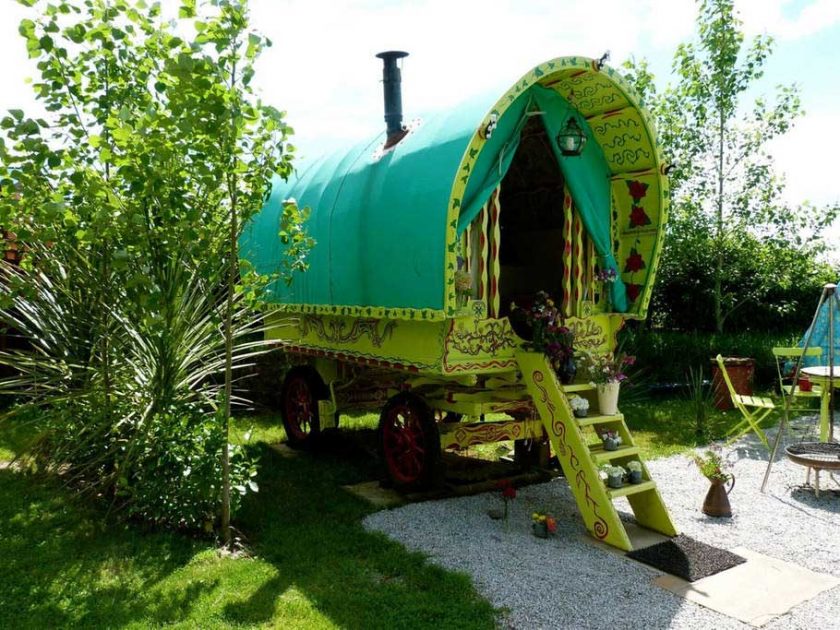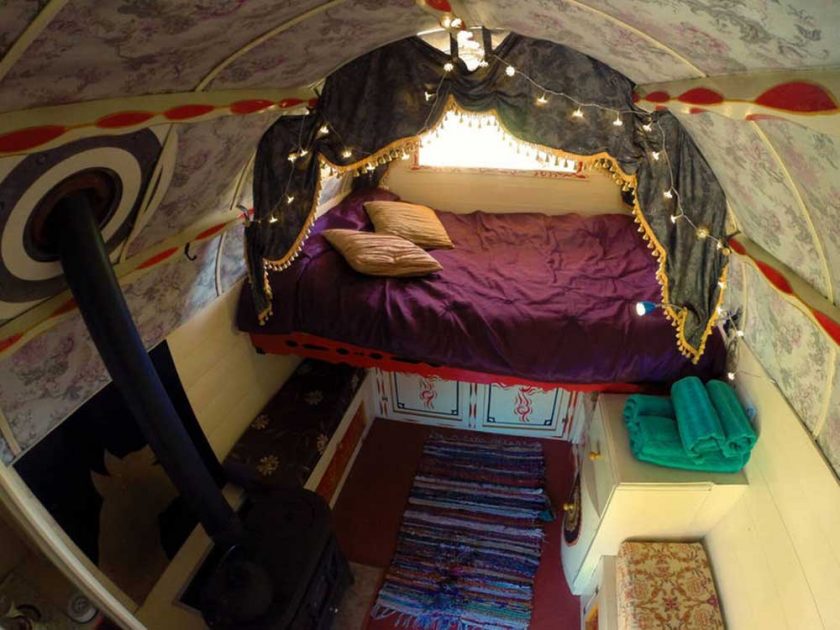 Roundhouse, Penzance
If you fancy a truly rustic experience, a roundhouse could be the holiday home for you. Set in the grassy fields of Bodrifty Farm, four miles from Penzance, this roundhouse features a large four-poster bed, a kitchen, sitting room and bathroom. After bathing and breakfast, guests can stroll across the moors, scattered with ancient monuments. Just three fields away is the renowned Bodrifty Iron Age Settlement—one of Europe's most important Iron Age site.
Book your stay with Canopy & Stars or Hidden Hideaways. Prices start at £250 a night.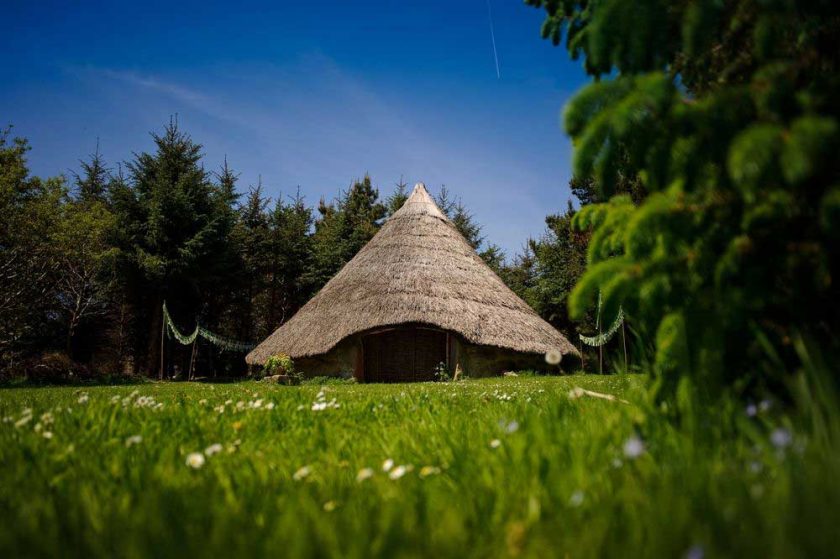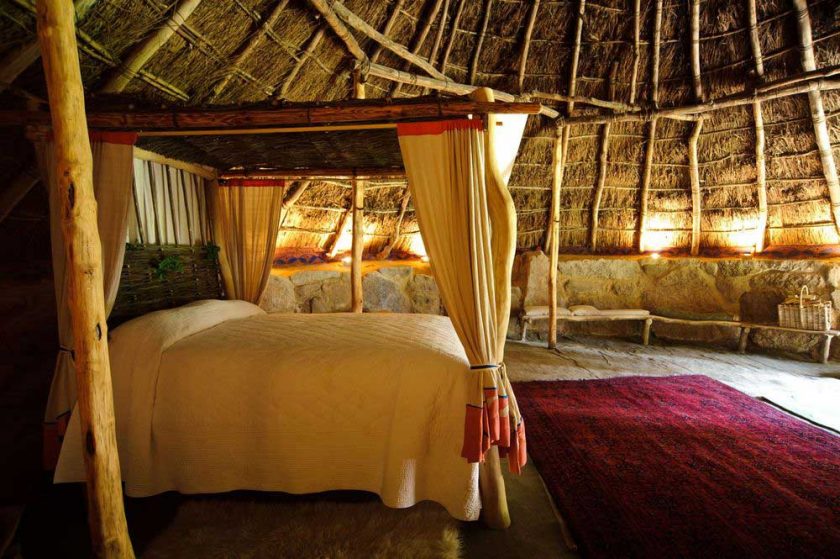 Off-grid Kudhva (hideout), Tintagel
A glamping experience with a difference. Named after the Cornish word for 'hideout', Kudhva offers exactly that. This unique hut on stilts, positioned eight foot off the ground, promises sensational views across the coast to Gull Rock, Kirin Island and the Polzeath Headland. With space for two sleepers, the Kudhva also comes with a wood burner and a separate indoor shower powered by solar energy. Guests are encouraged to get back to basics with campfire cooking but have the option of hiring the onsite chef. It's an ideal place to take a step back and reconnect with nature.
Book your stay with Host Unusual. Prices start at £114 per night.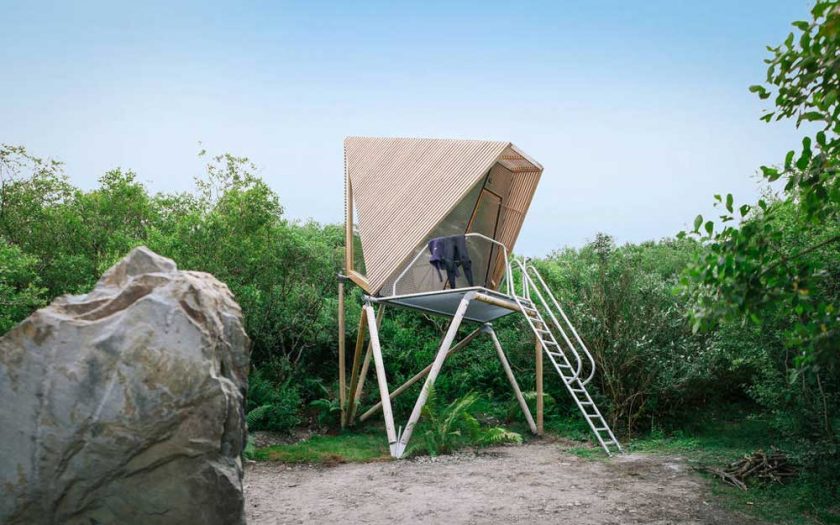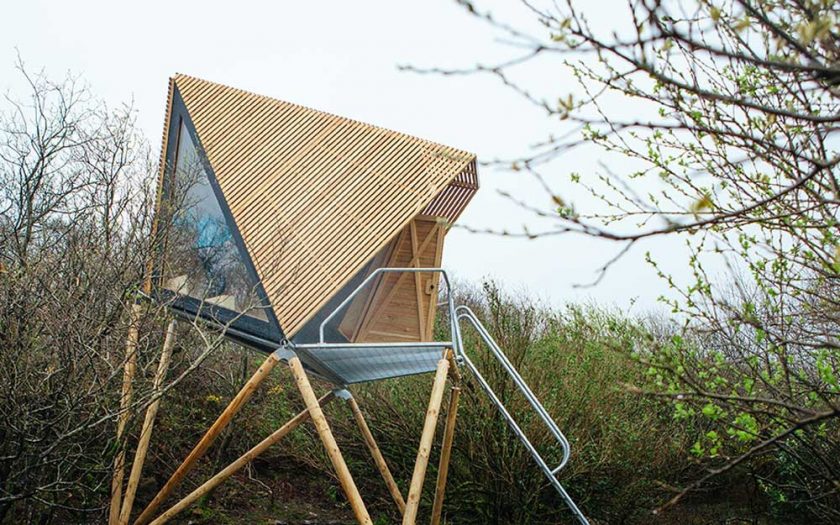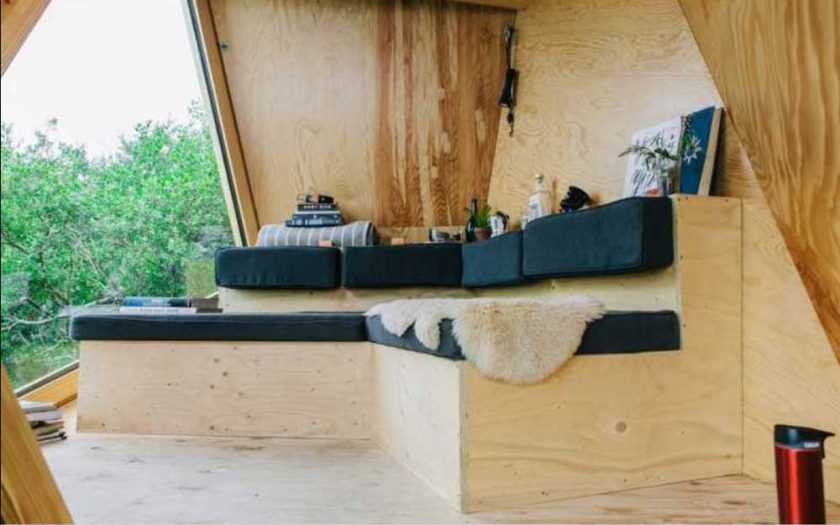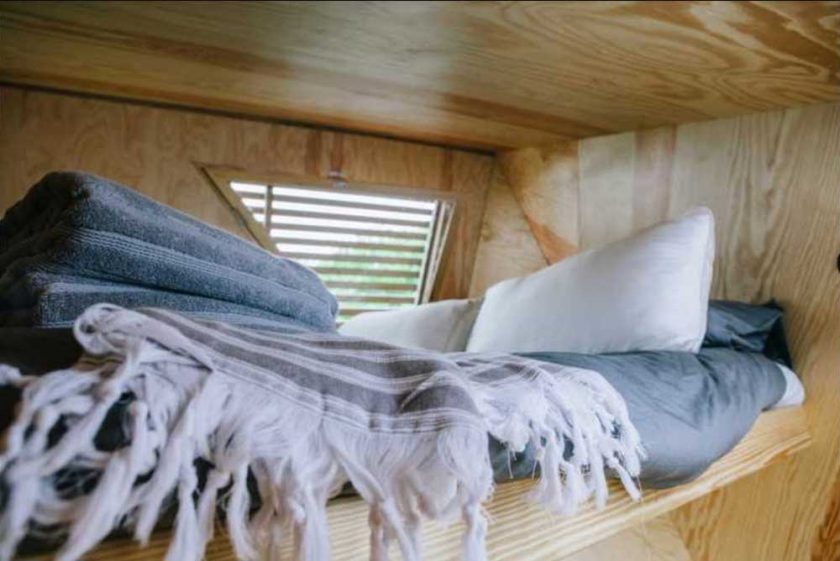 Cornwall is a must visit destination for anyone who loves the outdoors and, with the increased sightings of marine wildlife like sharks, dolphins and whales, it's fast becoming a go to destination for wildlife lovers as well. If you fancy making your visit that little bit more unique, these holiday places will surely not disappoint.