It is a modern-day Great Escape. Four captors locked in a room. Only brain power and team work can help them escape.
Escape Games
Escape Games have become really popular over the last couple of years. Different version have sprung up across the world. But the principals remain the same. Teams are locked in a room and must complete a series of challenges and puzzles in an allotted time to find the final key to their release.
Now, in a world first, 24 teams from across the globe must battle it out in the Hungarian capital of Budapest in the world's first escape room championship.
Unlock Enoch
Unlock Enoch is the brainchild of Dr Konstantin Mitgutsch. He developed the idea after an Escape Room Game Jam at the Massachusetts Institute of Technology. He said:
I thought the Escape Room could be more than just a promotional thing but a world championship. But it's not something you can come up with on your own.

So hence the idea of a Games Jam at MIT. We brainstormed for 48 hours and came up with a lot of ideas. One of the ideas was a digital room with beams, so we came up with a digital cube as a qualifying stage. And slowly it has taken puzzle solving to a new level.
From nearly 10,000 players in 75 qualifier events, the world championships have been whittled down to 22 national teams of four people that qualified as well as two wildcard teams.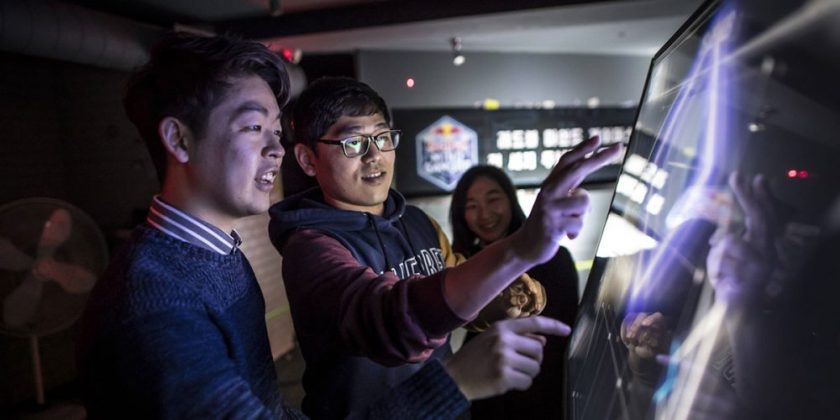 Participants ranging from Austria to the US will vie for the title of first escape room world champions. Semi-finals are taking place on 23 and 24 March, and the final, between the top two teams, on 25 March.
And Mitgutsch believes the format has the potential to appeal to everyone:
We all have mind games and like to challenge our minds, whether it's logic, creativity or music. There are all kinds of different mind skills. This is the ultimate mind skills challenge. It's super exciting because this is a very different form of sport we're bringing here. We're really taking normal people on the biggest stage to show their mind skills.
The stage for what is effectively the Escape Room World Championship has been designed by visiting professor at MIT, and Professor of Game Design and Development at Wilfrid Laurier University, Dr Scott Nicholson. The idea of coming up with the games, says Mitgutsch, was "really fun while having to be super secret."
Love of puzzles
For Mitgutsch, his particular love affair with puzzles began when he used to solve them with his sister growing up. Those formative years define his approach to mind games today.
The escapism is part of this and not the aspect that you're escaping our world but entering a new one with new rules. But I think my favourite part of it all is the collaboration.
He says it is impossible to pick a pre-Budapest favourite saying that the best puzzling solving individuals could yet be undone by the quartet that works best as a team.
If you solve something on your own, it's cool but it's better if someone solves something with you and it sparks something off in them and you. That's what we'll see here.
Watch Unlock Enoch World Finals Live on Red Bull TV on Saturday 25 March at 8pm CET.
Featured image of Red Bull Mind Gamers in Manchester, UK. Photo: Leo Francis/ Red Bull Content Pool