2018 was an exciting year for gamers, with titles like Red Dead Redemption 2 pushing the boundaries of open-world games and a few leaks about Microsoft and Sony's next-gen consoles directing our attention to the future of gaming technology. But, with four out of five adults in the UK and 77% of Americans owning a smartphone, mobile gaming is still dominating the casual and, increasingly, the serious gaming market.
The iPhone App Store and the Google Play Store are both packed with an enormous selection of games; it can be challenging to find the gems. So, as this year comes to an end, we've compiled some of the best mobile games currently on the market.
Action games
Fortnite: Battle Royale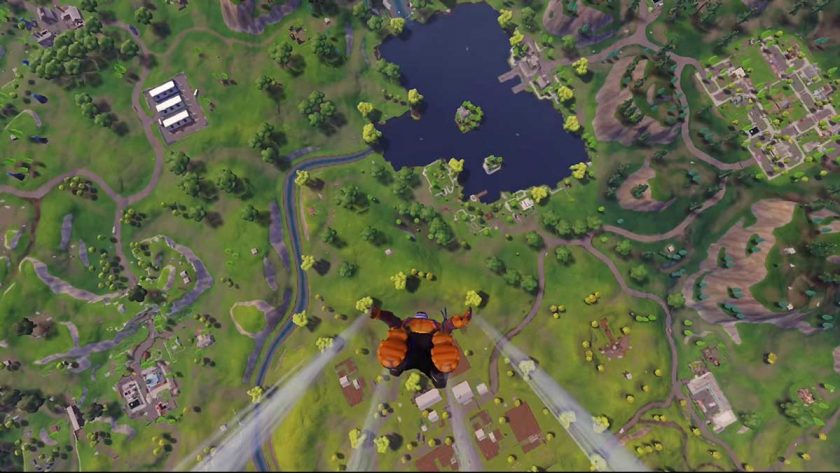 Fortnite: Battle Royale's mobile edition is a surprisingly adept adaptation of the hugely popular PC and console game. It's the same map and the same 100-player battles, so the strategies you've learned translate nicely, though not perfectly. The game, of course, doesn't look as good, and it's not as easy to see movement in the distance on a smaller screen. You will also notice some performance issues at times.
A nice addition, however, is an indicator that shows you the direction of gunfire, which helps when you have to play silently. That could be handy if you're playing on the bus or in a car with no headphones.
N.O.V.A. Legacy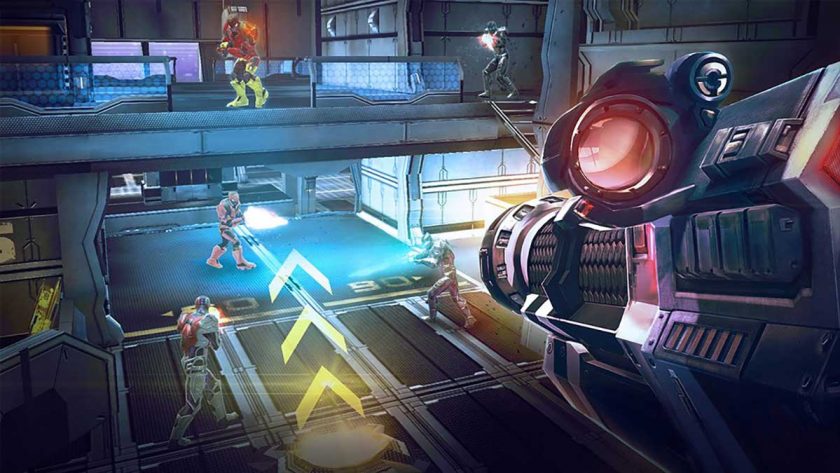 When the original N.O.V.A. game was released it was the closest thing to playing Halo on mobile. And, with the release of this latest addition to the series, I'm happy to report that this has not changed.
In N.O.V.A. Legacy you play as a grizzled, retired Near Orbit Vanguard Alliance soldier and must investigate the Colonial Pride Frigate and take on an alien force that threatens to destroy humankind. You can also play online in eight-person multiplayer matches.
Adventure games
Oceanhorn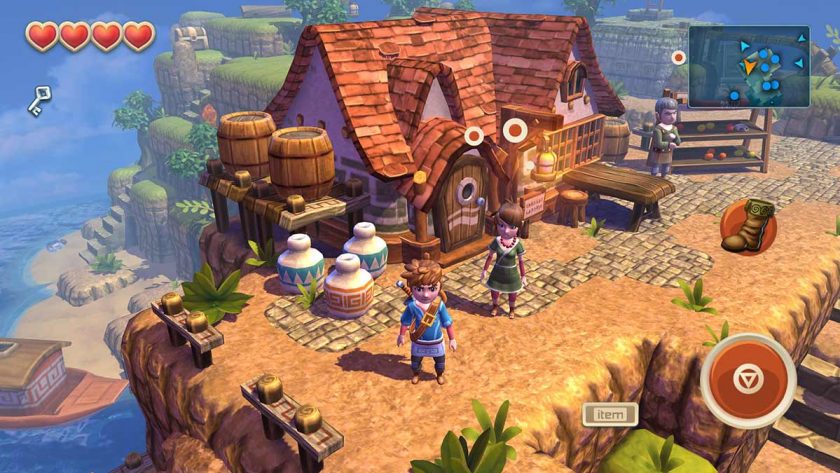 If you're a Legend of Zelda fan, then Oceanhorn might be the game for you. The popular title features a solid narrative and terrific visuals, along with a captivating soundtrack. It's pretty easy to play, too.
Casino games
Sizzling Hot Deluxe Slot
Sizzling Hot takes you back in time and brings the classic Las Vegas slot game experience to mobile. The five reel and five lines slot game features a classic design, using traditional fruit symbols, an elusive star symbol and the legendary red sevens.
The five red sevens are one of the most notorious combos in the gambling history and this game allows you to hunt for the fabled combo, for free. The game was produced by GameTwist, where (by registering) you can play a variety of other similar games.
Zynga Poker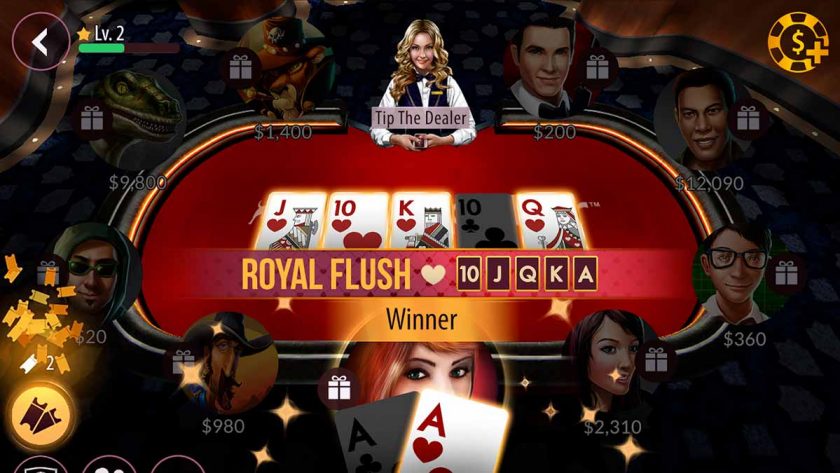 There are quite a few options when it comes to playing poker on mobile. Zynga Poker stands out, though, with its slick design and, more especially, its social aspect. Zynga's social layer allows you to challenge your friends, network with other poker players and take part in different leagues. You can also go up against the entire community to compete in seasonal competitions.
Card games
Hearthstone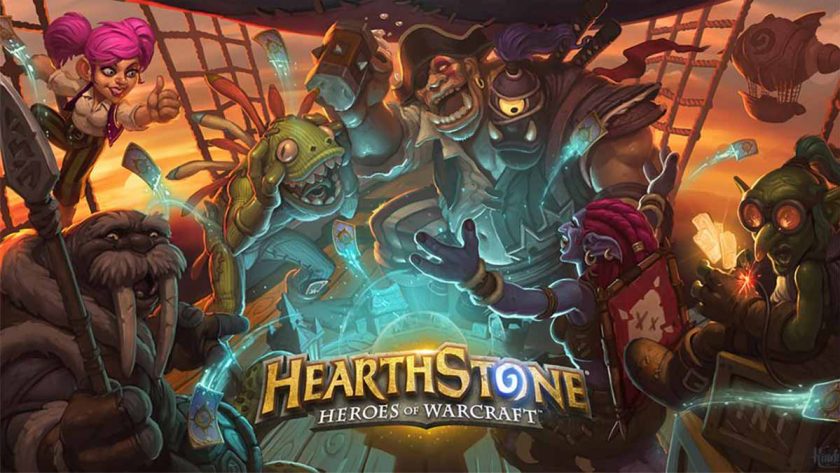 The mobile format is perfect for digitising card games, and if you're looking for the best collectable card game experience, its hard to miss Hearthstone, produced with all the polish and shine Blizzard can muster.
Based on Blizzard's well-known World of Warcraft (WoW) universe, with a simple and extremely fun interface, each of the nine classes has a deck based on its WoW equivalent. As well as a meaty single player campaign there is a strong competitive multiplayer offering that offers plenty of replayability. Whether you're looking for a quick five minute game or a long strategic session, Hearthstone has something for you.
Endless Runners
Alto's Odyssey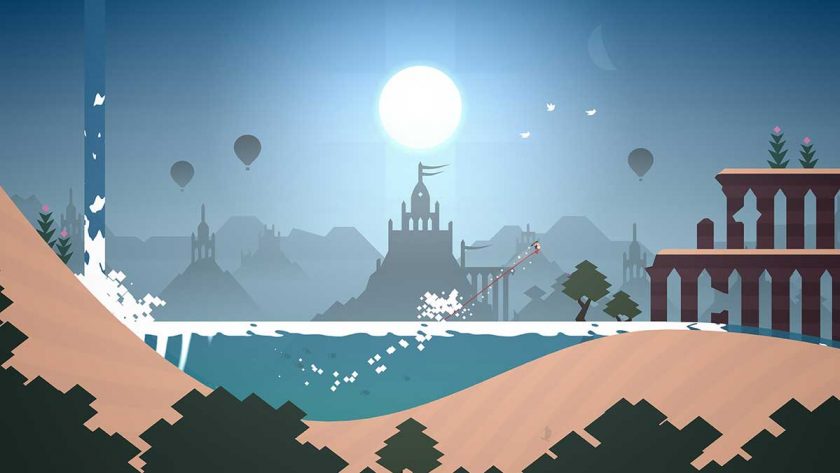 A follow up to acclaimed Alto's Adventure, Alto's Odyssey takes the relaxing one-touch concept to a new level. With breathtaking new designs and locations as well as a few new gameplay mechanics, Snowboarding at high speed has never been this relaxing since…well…since Alto's Adventure.
Don't let the intuitive controls and calming package fool you, however. This game offers plenty of challenges and replayability; it's the kind of game that's easy to learn but hard to master (there are 180 goals that will keep you seeking those top scores).
Super Mario Run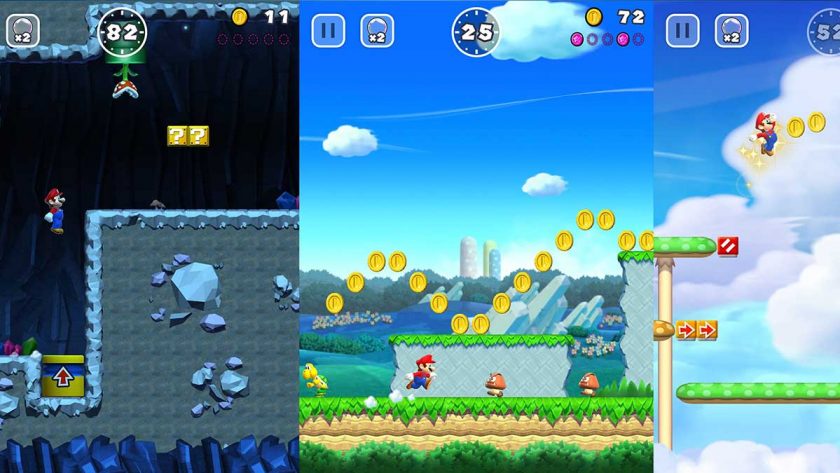 It's been two years since Nintendo brought Mario to mobile, but the high-quality finish and charm that only Nintendo can provide means that Super Mario Run earns a spot of this list. If you're a Super Mario fan but haven't played this intuitive endless runner yet, then you're in for a treat; with one-handed controls and the enchanting Super Mario world backdrop, this game is a great play for quick breaks or hour-long sessions.
The game, which was originally available only on iOS but finally made its way to Android, marks what is arguably the beginning of Nintendo's push into mobile. I'm looking forward to Mario Kart Tour that's supposedly hitting app-stores before March 2019.
Puzzle games
Donut County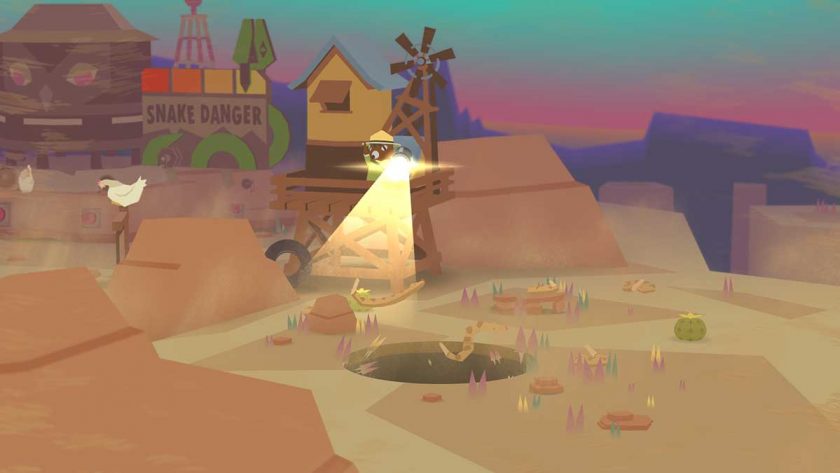 As the motto of the game "Be a hole" suggests, in Donut County you take control of an ever-expanding sinkhole that gobbles up the people and items populating the city. More precisely, in the game, you play as the anti-hero BK, a raccoon that 'drives' the hole and eats up the city surroundings to win prizes while trying to simultaneously make amends for landing his friends and their homes 999 feet underground.
The gameplay mechanic is fairly simple and makes for a zen-like experience, as you swirl the sinkhole underneath objects to tip them in. To start with you have to look for slightly smaller prey (doughnuts, brinks and clumps of grass) to feed the sinkhole's insatiable appetite and expand it so that you can take on bigger prey (chairs, boulders, cars and houses). You can combine elements inside the hole for impressive effects, but you may need to throw them back out again to solve puzzles.
It's a wonderfully alluring concept and, while Donut County's running time is brief, its quirky storyline and killer soundtrack and visual aesthetic make for an enchanting mobile puzzle experience.
Monument Valley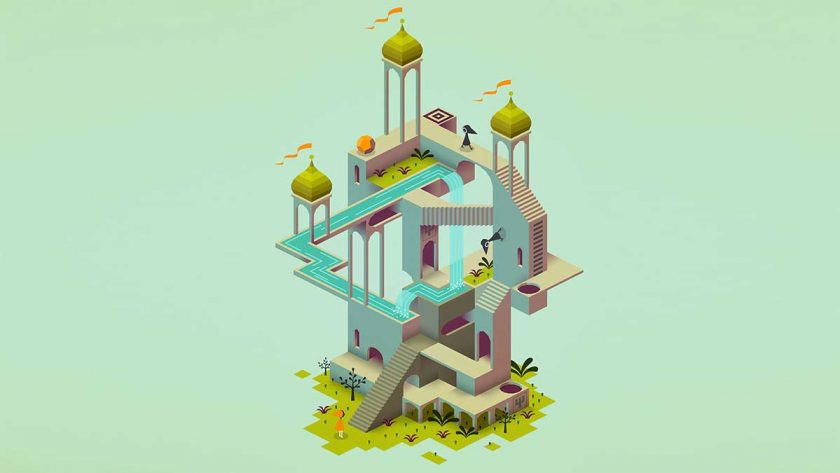 Monument Valley is a charming and deeply rewarding puzzle game inspired by the work of Dutch graphic artist Maurits Escher. It tasks players with guiding the tiny Princess Ida through intricately built levels constructed from impossible geometry and optical illusions. On her way through the 'monuments', she will stumble upon a few belligerent black birds-like creatures that will try to head her back, but also upon friends like Totem that will offer a hand of help.
As you progress through the game—twisting and sliding to shift perspectives in order to make your way through the levels—the nature of Ida's mission unfolds and adds to the splendid discovery experience built into the game. It's clear that a lot of care has been put into every single aspect of the game to make it a wonderful experience for players. So if you're looking for a new puzzler for your daily commute or lunch break, then this one's for you. And if you find yourself craving more, check out the recent sequel, Monument Valley 2.
Racing games
Asphalt 9: Legends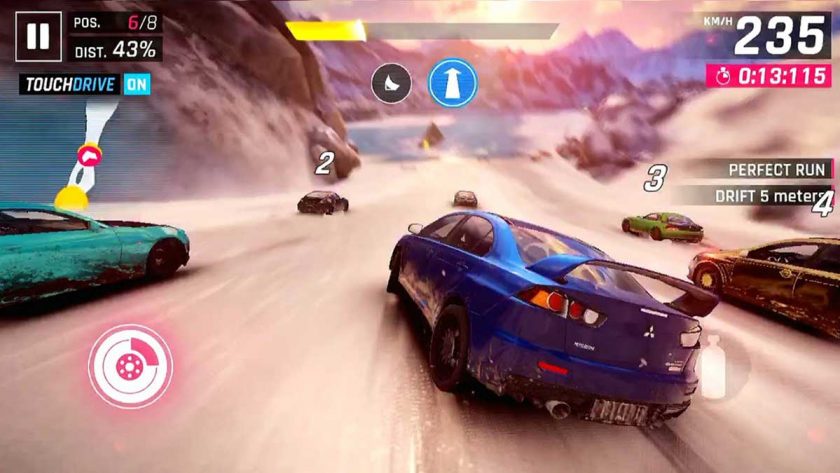 If you're looking for an arcade racing experience then look no further than the latest addition to the ultra-popular Asphalt series.
Asphalt 9: Legends builds on previous iterations while tweaking the controls and delivering a number of new race types. In the game, you gain access to a slew of hypercars, including cars from the likes of Ferrari, Porsche, Lamborghini, and more.
Real Racing 3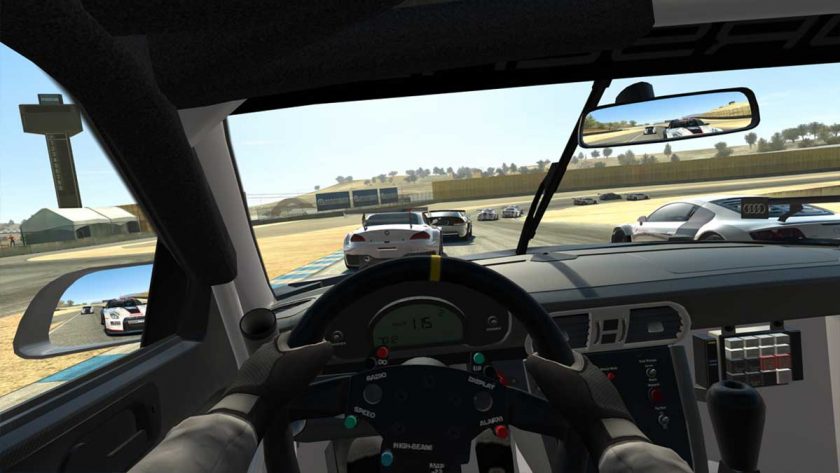 One of my personal favourite and go-to games on this list, Real Racing 3 is the most realistic mobile racer out there. You're not going to get the same level of realism as PC racing sims like iRacing, but for a mobile-based sim, it's impressive.
With a variety of control styles, a wide selection of accurately digitised tracks and cars, and a stellar career mode, Real Racing 3 is the perfect platform for any sim racer looking to learn track layouts and practice overtake manoeuvre on the go.
Riptide GP: Renegade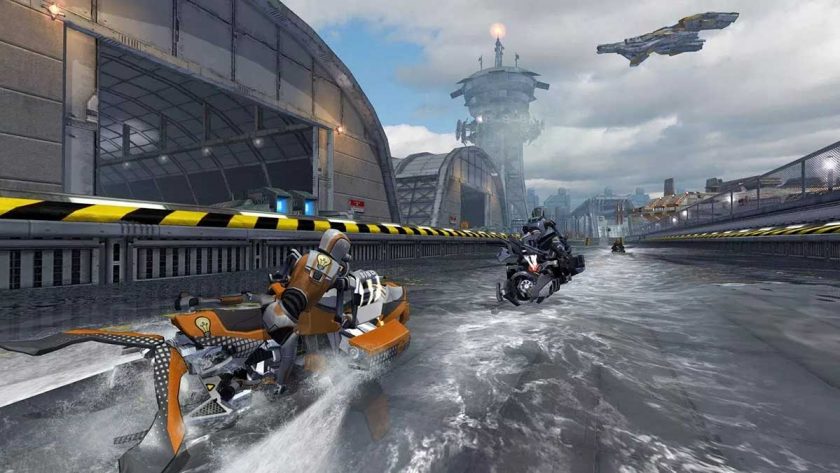 Reminding us of Nintendo's awesome Wave Race franchise, Riptide GP: Renegade is a polished jet-ski racer with a futuristic twist.
The story-arc is nothing special: after you were framed and thrown away from the Riptide GP league, you are forced to race illegally in the attempt of reclaiming your reputation and title, while having to dodge the cops. But, being built on the developer's own engine, the game plays like a dream.
Sports games
FIFA Soccer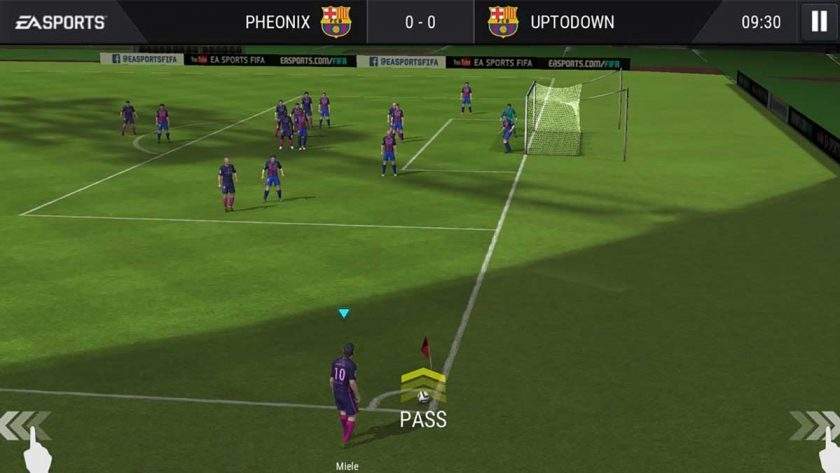 FIFA is one of the most successful sports video game franchises in the world, so it's no surprise that there would be a mobile offering.
Build the best team that you can, complete challenges, develop your skills with an AI trainer and compete against real payers around the world. What more do you want from a mobile football/soccer game?
Madden NFL Overdrive Football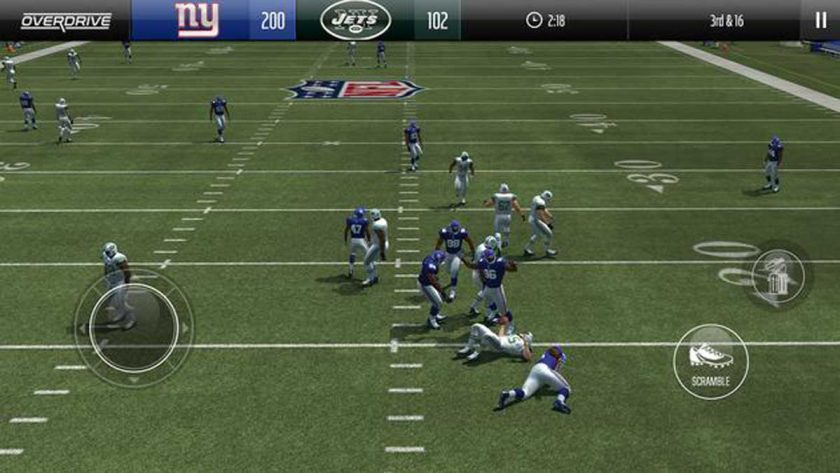 Another staple in the world of sports video game franchises, NFL football can't be neglected from this list either.
Build your team, polish your skills, and appoint famous captains to your team so you can boost up the overall performance tremendously. There's a decent multiplayer system so that you can play against real players online, in real time, and when you've done all that, there's always the Super Bowl.
Skiing Yeti Mountain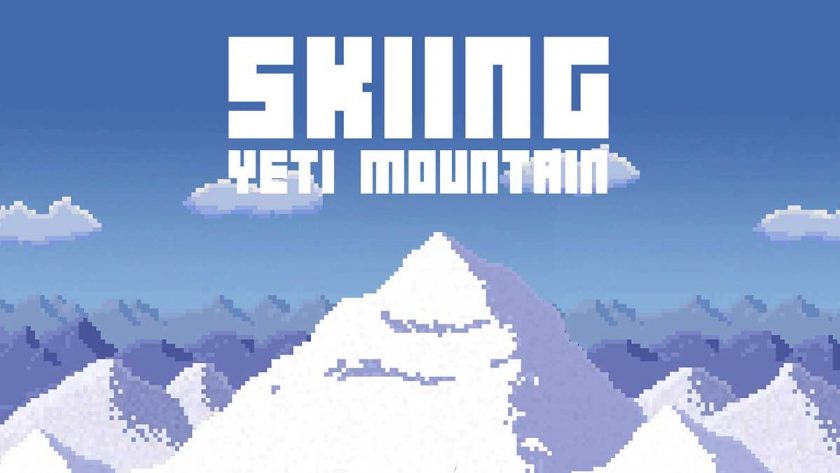 Another one of my personal favourite games, Skiing Yeti Mountain is a creative take on bringing skiing to the mobile platform.
You begin at the peak of the mountain, and using a single thumb you gently swipe across the bottom of the screen to turn the angle of your avatar. You're timed on the way down, but as long as you complete each stage by passing the flags on the correct sides (and not hitting anything along the way) the time you complete it in simply counts towards how much experience you gain.
The story to Yeti Mountain gradually reveals itself across the 800 or so levels included. The delightful pixel art visuals run at a smooth frame rate and are accompanied by the pleasant sound of skis carving powder. But it's the intuitive controls and the way in which the game makes you feel like you are actually skiing (incredible, since this is a mobile game) that impresses.
Touchgrind Skate 2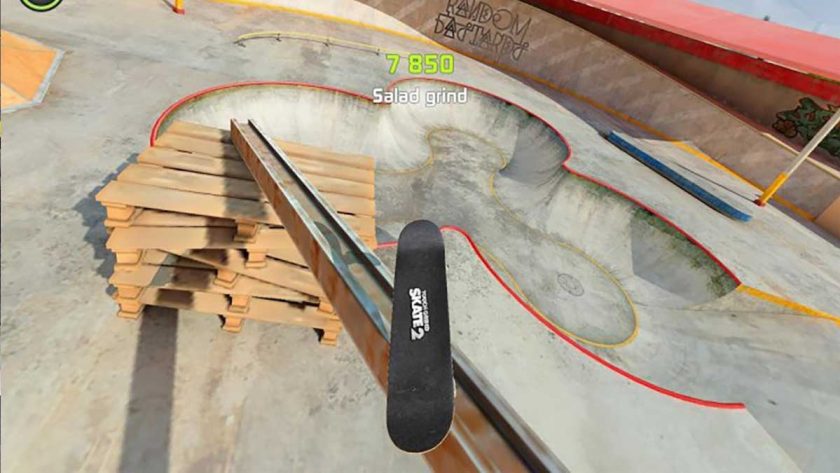 While this game was originally released in 2013, it's still one of the best skateboarding games available for mobile devices. Like Skiing Yeti Mountain, Touchgrind Skate 2 makes you feel like you're actually performing the sport (skateboarding, in this case) that it emulates.
In the real-world, skating is tough. It's all about balance, timing, and sliding your feet around on a plank of wood no wider than the length of your shoes. Here, though, your fingers replace your feet, dancing over the touchscreen in order to pull off combinations of flips and grinds to score as many points as you can.
Word games
Wordscapes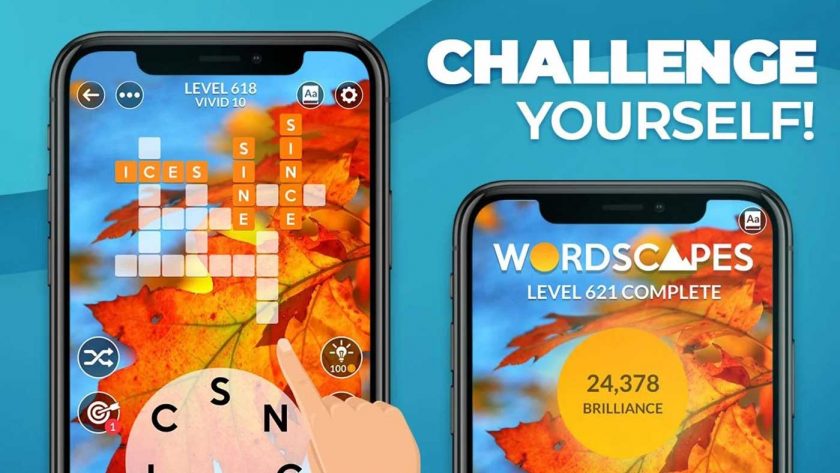 Wordscapes is a colourful take on the classic crossword puzzle. By lifting the tried-and-tested layout from the newspapers of old and adapting it for mobile, this text twist of a word game is a great way to have fun and challenge your linguistic skills at the same time.
As you progress through the game, the puzzles get harder and harder. You can use coins (either earned or purchased in the game) to help. If you get really stuck, you could also use on online word unscrambler like UnscrambleX.com.
Words With Friends 2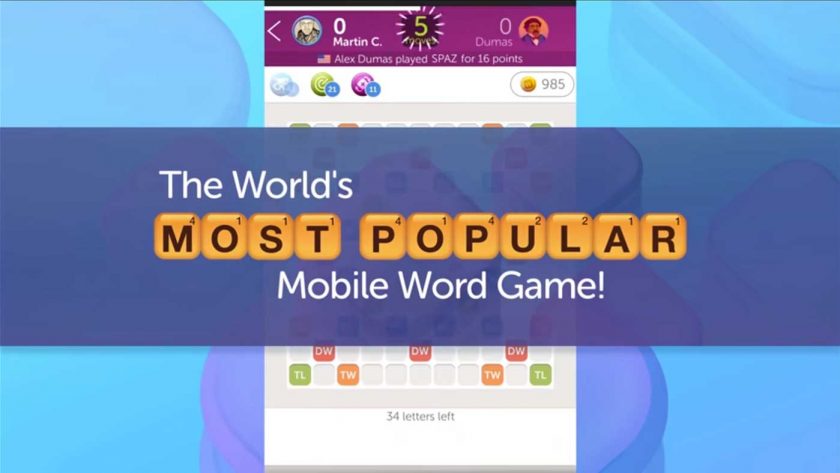 The original Words With Friends was a huge hit. By taking the best aspects of the timeless family game Scrabble and updating it for the social media generation, Zynga made a word puzzle game that everyone could play but that was difficult to master.
The sequel builds on this success, with all new game modes designed to challenge your spelling skills in new ways. The graphics have also been beautifully and intelligently redesigned, making Words With Friends 2 a great way to build your vocabulary and keep in touch with your word-savvy friends.