'Firewatch is a game that lets you experience Outdoor Adventure in a new way'. That's a bold statement, but after picking up a copy of the game at launch yesterday I can say it with confidence.
While I'm not suggesting that it should replace any outdoor activities—we all know that too much sitting down and gaming is very bad for you—I am saying that Firewatch let's you experience the spirit of outdoor adventure in an 'almost-pure' form and in a way that most people don't get to experience during the day-to-day.
To that end, Firewatch could be considered a game that may be indirectly good for your health; by inspiring others to get outside and experience the real outdoor environments, so beautifully recreated in the game.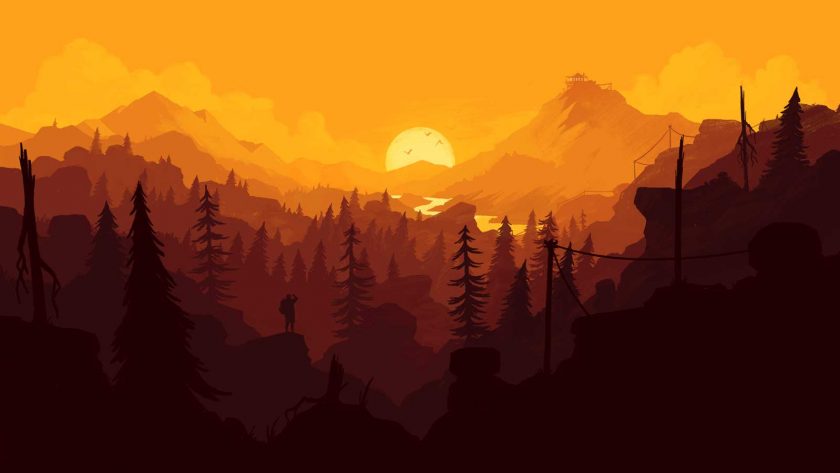 I've been excited about the game ever since it was announced by Campo Santo, who describe themselves as 'a small but scrappy video game studio in San Francisco'. We even featured the announcement artwork in our 'Rent a Fire Tower and Camp in the Sky' feature.
For the game, Campo Santo have lovingly recreated the Wyoming wilderness using a stylistic and beautiful art-style. It showcases our natural world's beauty in a new way but at the same time inspires you to get outside and experience the real thing for yourself.
In terms of the gameplay, Firewatch is a mystery game, where your only emotional lifeline is the person on the other end of a handheld radio.
'The year is 1989. You are a man named Henry who has retreated from your messy life to work as a fire lookout in the Wyoming wilderness. Perched atop a mountain, it's your job to find smoke and keep the wilderness safe.
An especially hot, dry summer has everyone on edge. Your supervisor, a woman named Delilah, is available to you at all times over a small, handheld radio—and is your only contact with the world you've left behind.
But when something strange draws you out of your lookout tower and into the world below, you'll explore a wild and unknown environment, facing questions and making interpersonal choices that can build or destroy the only meaningful relationship you have.'
Sounds pretty deep right? It is—the first 15 minutes takes you through Henry's backstory and it's pretty emotional.
The game is currently available for PC (on Steam) and PS4. At the time of this writing you can also pick up a copy (with or without the rad soundtrack) for 10% until February 12th. Even if you don't like games at all, I would still recommend you give this one ago.
To find out more about the game, head over the Firewatch website. You can also find out more about the development and pick up cool desktop wallpapers on Campo Santo's blog.