Gaming has come a long way since the days of Pong, Duck Hunt and Pac-Man, when competing meant getting the top score at the local arcade. Electronic sports, or eSports, describes the organised video game competitions (with cash prizes) that are quickly rising in popularity as more gamers become fierce pro competitors.
Now pro gamers are competing around the world—some for winnings in the millions—at events such as the Major League Gaming (MLG) circuit, The International Dota 2 championship and Intel Extreme Masters.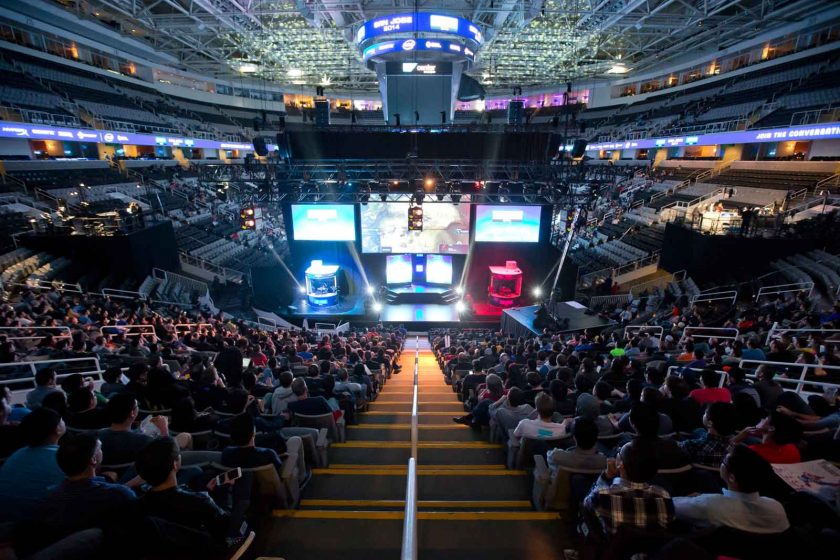 MLG has built dedicated arenas across the US to host and stream professional gaming events, and has scouts and communities to find the best untapped players.
Other eSports organisations have followed suit here in the UK and across Europe—gaming is becoming a serious business!
Competing, streaming or both
What does it take to become a pro gamer and turn all those hours spent honing your "controller-craft" into a career? A lot of dedication, according to pro gamer Ryan "Big Apple Pie" Gresty.
"It takes a lot of your life up, but when you're in a one-versus-one situation and you know what play to make, you realise all the practice has paid off," Gresty said. He added that many gamers—or at least himself and the gamers he knows—suffer from "a lack of sleep."
Rumay "Hafu" Wang began competitive gaming at age 14. Now 23, she evolved her gaming career from team competition, travelling around the world with Fnatic, to becoming a full-time streamer on Twitch.
"Streaming is a lot more relaxing," she said, adding that she plays up to 12 hours a day from the comfort of her home. "You can do it at your own pace, listen to your own music and be your own boss."
So, whether you're looking to get into team competition or streaming, the following tips can help kick-start your gaming career.
Become a pro gamer in 8 easy steps
By "easy", I mean easy to understand; playing eSports for a living isn't all fun and games. It takes time, skill and determination to win in today's competitive circuits. If you're up for the challenge, here's what you need to do:
1. Pick your game
With a service like Xbox Live, you can practise and compete around the clock both with and against very skilled players. It's not about randomly finding people to play against. You have to find a game you're good at—whether that's a racing sim like iRacing or an FPS title like Halo—and become exceptional at it.
Once you find that game, build your reputation as both a skilled single player and a team player.
2. Stay motivated
Winning and money are both effective motivators for pro gamers, but the most important is passion. Pro gamer Marcus "ShoNuff2025" Davis has been practising the latest Call of Duty game, Advanced Warfare.
When asked why he wanted to go pro, Davis said, "First, I want to be the best so my Dad doesn't think I'm asking for all these games and PC upgrades for nothing. Then I want to have fun doing what I already love doing."
3. Practise
Study the best tactics, watch a ton of gameplay and learn how to lose. "Even when you lose, you're practising, and practice really makes perfect," explained Tyler "Teepee" Polchow, who was part of the team compLexity (now Evil Geniuses), which won the Call of Duty World Championship in 2014.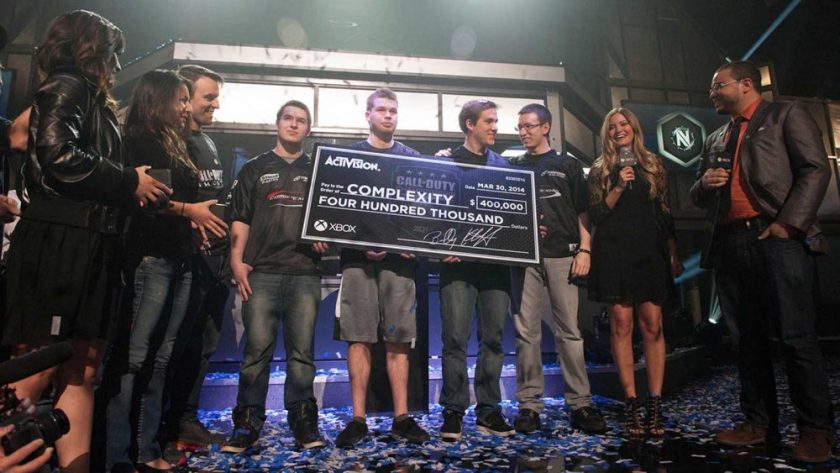 "Winning the championship was the pinnacle of my professional gaming career," Polchow said. To get there, Polchow practised with his team eight-plus hours a day, live-streamed the games and created other content.
"We were up against the best and had to prove we were better. The grand finals against Team EnvyUs was a quick 3-0 sweep for us, and it was in the last minutes of the third map where we secured the victory," he said.
"A $100,000 check and the prestige of being a world champion is what all pro gamers strive for, and having that become a reality was one of the most gratifying and relieving feelings."
4. Gear up
If you're competing on a console game, then as long as you have an Xbox or PlayStation, you'll be able to compete. On the PC side, though, there's a little more to think about.
You need gaming equipment that will allow you to thoroughly test your skills against the competition. Having a PC that's capable of running games smoothly, without lag, is vital. You don't necessarily need the hottest graphics card on the market, however, it's important to choose one with a performance that fits your broader lifestyle—consider what other tasks you will be using your computer for (e.g. video editing).
A thin and lightweight gaming notebook is also a worthwhile purchase. You can bring it to meetups with teammates and take it with you when travelling so that you can get some practice in on-the-go (every bit of practice counts).
With a desktop PC, make sure that the case and motherboard have room for upgrades (i.e. extra RAM, graphics card and drive slots). This will increase the lifespan of the system as games continue to evolve.
5. Join the community
As much as pro gaming is about individual talent, it's also about the community and being a team player. Before starting, get to know the rules of being part of a particular gaming community. Many will have a Discord or other chat group that you can join and discuss various topics with other players.
6. Find a team
Once you build a reputation as a serious competitor, find a team. If you're lucky, the team will find you. If not, try out for teams. MLG has dedicated spots to communicate with other teams and players. There are also communities where you can foster your own team.
7. Enter tournaments
When you get good enough to compete as a single player or with a team, start entering tournaments. Test your skills in as many online and local tournaments as possible. Tournaments happen year round, so you'll always have a place to compete.
Gradually work your way up the ladder towards the pro-circuit level. Keep a lookout for live events; many gaming communities run online tournaments that lead to these bigger competitions. If you're able to gain a spot in a live-event final, then the exposure will help you with the next step.
8. Get sponsored
Today's pro gamers benefit from sponsors who provide the necessary equipment and finances to compete. If you want to earn a living as a pro gamer, find a way to get sponsored.
"Gaming isn't just a hobby anymore, it's a career path and a lifestyle for some people," Gretsy said. "The dedication and the time put into playing is more than a 9-to-5 job with overtime."
This article, by Daylon Furlough, originally appeared on Intel iQ and has been edited and republished with permission.