Players (or Division Agents) have been exploring the visually stunning but desolate world of Tom Clancy's The Division for about a week now. If you're one of those players, hopefully you've got to grips with the basic storyline and mechanics of the game. However, the open world, set in New York city, is so vast and complex and there are so many things to do; it can be hard to find your bearings even after getting the basics down. We've therefore put together this handy tip guide to help you take your gameplay to the next level.
For those who haven't been following The Division, it's kind of a big deal and this guide should help you get started quickly if you decide to pick up the game—which you should because it's awesome. First announced at E3 2013, Ubisoft's new online action RPG arrived last week, giving agents the chance to explore Manhattan as they attempt to save what remains of civilisation after a devastating pandemic.
The backstory is as follows. New York is in trouble. A devastating epidemic sweeps through the city and in the wake of the disease basic services fail one by one. Without food and water, the streets are in chaos and new factions rise to profit from the mayhem. Amid the chaos, a classified unit of self-supported sleeper agents known as The Division is activated and tasked with one mission: take back New York. As part of The Division, it's your job to restore order, while investigating the source of the virus. So, are you ready?
1. Establish your Base of Operations
Once you arrive in Manhattan, your first objective will be to reclaim the Base of Operations, and while you have the freedom to roam around and explore, if you really want to be ready for the fight ahead, then this should be your first priority. You see, the Base of Operations is central to everything in The Division – not only is it a place for you to call home, but it's where you can go to resupply, buy weapons, armour and mods, get updates on missions in the surrounding area, craft weapons and gear, and most importantly, unlock new skills.
The Base of Operations is divided into three main wings: Medical, Tech and Security – each wing has a range of available upgrades and these upgrades unlock Skills, Talents and Perks for your agent, all of which are important to being the best you can be.
2. Know your skills
As you begin to progress through the game and unlock more skills, it's important that you try them all out. The Division adopts a 'classless system', meaning you're not bound to any one particular archetype, and you can swap your skills as often as you like. Different skills will work better in specific situations, and your skill choice will also vary depending on whether you're running solo, or playing with a team. However, it's not just about the base skills either – each skill has a range of mods that you can apply to it to alter and enhance its behaviour. So just because you found one that works well for you early on, that does not mean to say it should be your only choice.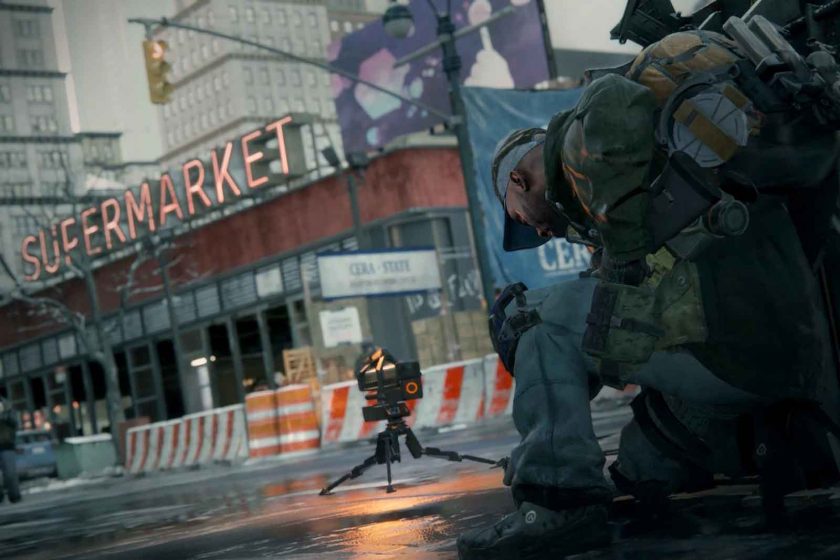 3. Gear up
Skills are only half the battle – gear is the other thing that will define your agent. While weapons have an obvious use, armour is a little more complex than simply a layer between you and enemy bullets. Armour carries attributes – Firearms, Stamina and Electronics – which will define the type of agent you are.
Firearms will increase your weapon damage, Stamina increases your health, and Electronics increases your skill power. Each of these stats can be enhanced by equipping gear that carries that particular attribute, and it's important to pick what fits your playstyle, because while it may be appealing to adopt the jack of all trades style, ultimately you're going to be far more valuable to your team if you are more heavily weighted in a particular category as you reach the end game.
It's worth noting that the attributes you get on gear pieces are random, so if you're looking to gear up in a particular way, then you're going to have to go farming. Missions can be completed on multiple difficulties, and completing a mission on a harder difficulty is a great guaranteed source of higher rarity gear.
4. Enter the Dark Zone
The Division's open world is split into two distinct zones – the general open area, where you explore and complete story missions, and the Dark Zone (the red area on the map). While the Dark Zone still contains AI enemies, it is also the main place where you'll encounter other players, and what's more, the Dark Zone is a PvP enabled area, meaning you can shoot players on sight – you don't have to, but the option is there. Any loot you find inside the Dark Zone needs to be extracted, but other players can kill you and take your stuff, so consider this zone to be high risk, high reward.
See, the reason you'll want to enter the Dark Zone is because it's where you'll find the best loot in the game. The further North you go, the stronger the enemies become, but the stronger the enemies, the better the drops, so ultimately this is where you're going to be spending a lot of your time. True, there's the added risk factor that anything you find could be stolen by other players, but on the flip side, there's nothing to stop you from being that rogue player who takes everything for themselves.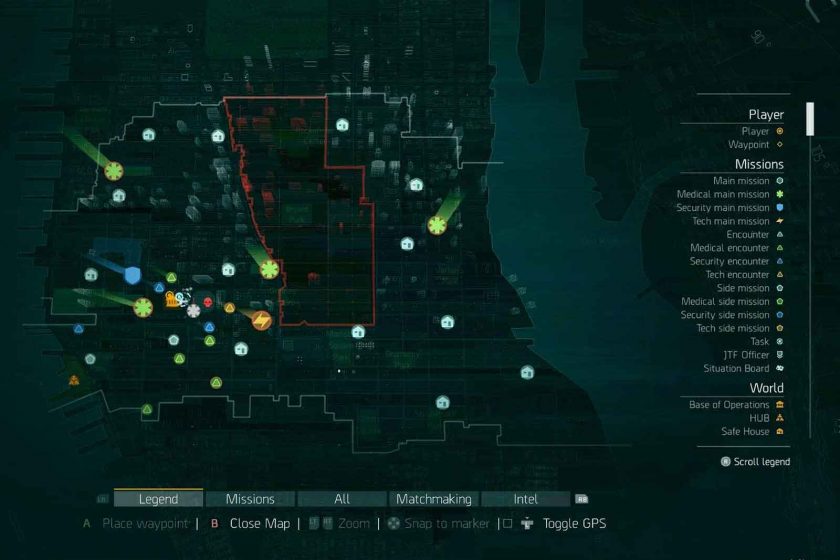 5. Crafting
While the Dark Zone is advertised as the source for the best loot in the game, it's worth noting that it's not the only source. You can find items out in the open world during missions, but you can also craft items, too. Around the world you'll collect crafting materials, and you'll also obtain them from dismantling unwanted items. Once you find Blueprints, you'll be able to craft some pretty nice weapons. You don't just have to craft low grade, basic items – you can craft high-end powerful items. So if the risky Dark Zone is a little too much for your liking, then crafting is a surefire way to produce reliable results.
These tips should help you save New York city and have a fun time while doing so. If you've been playing the game, let us know you thoughts so far in the comments below. Do you have any tips you would like us to add? Would you like to share a gameplay clip?
Via: Red Bull Gaming and YouTuber Alex Noon