We're living in a golden age for sim racing; the eSport is now officially recognised as a motorsports discipline (in Germany, at least) and professional motorsport teams are starting to take it very seriously as a training and development tool.
Alongside the ever-improving realism of popular sim titles like iRacing and Asseto Corsa, we're also seeing more advanced direct drive wheels and load cell pedals coming to the market.
Unlike most consumer sim racing wheels (which are gear or belt driven), direct drive wheels are directly connected to the motor shaft. The force-feedback strength that these wheels provide is comparable to that felt through the steering wheel of a real race car. It's enough to shake your average wheel stand or entry-level sim rig apart!
Next Level Racing Wheel Stand DD
It's for this reason that sim rig brand Next Level Racing has launched the Wheel Stand DD—a wheel stand built to withstand the sheer forces of direct drive wheels.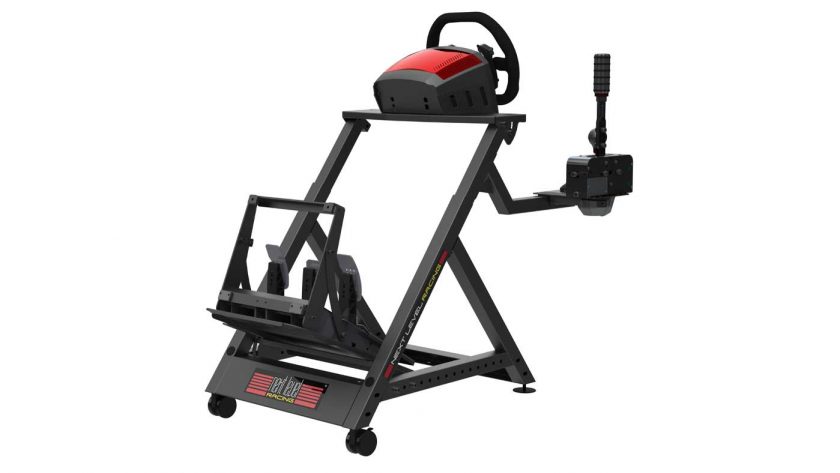 Launched at this year's E3, Next Level Racing has developed the Wheel Stand DD as an affordable solution for direct drive setups. According to the press release, it will be available for $299 (US)/ €299 (Europe)/ $399 (Australia) towards the end of this month (June 2019). I'm not sure what the UK price will be but, when you compare it to the $1000+ price tag of the Heusinkveld Sim Rig GT that Jimmy Broadbent uses to tame his direct drive wheel, it seems reasonable.
Aesthetically, the Wheel Stand DD looks like an upgraded model of Next Level Racing's Wheel Stand Cockpit. Like it's predecessor it focusses on portability and adaptability, with front-mounted lockable caster wheels and an option to upgrade to a full cockpit (with motion platform compatibility) coming in the near future.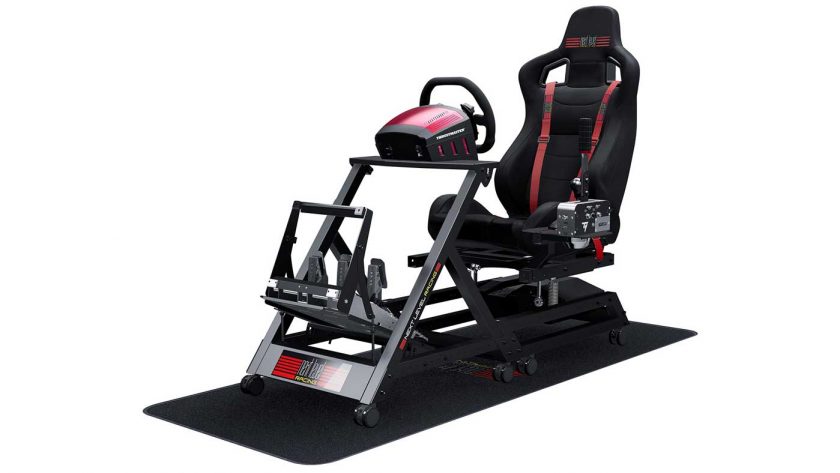 It's pre-drilled for all major wheel and pedal setups including those from Logitech, Thrustmaster, Fanatec and Simxperience. The included predrilled handbrake and shifter plates also allow you to mount a Thrustmaster TSS/TSSH or Fanatec handbrake. Additionally, both the wheel mount and pedal deck have tilt adjustments, making the Wheel Stand DD a versatile little package.
Related: How Sim Racing can make you a better driver both on and off the track
Next Level Racing Wheel Stand Racer
Alongside the new flagship wheel stand, Next Level Racing also announced the launch of a new entry-level model. Presumably taking over from the Australian brand's Wheel Stand Lite, the Wheel Stand Racer is targeted at gamers looking to take their first step into the world of sim racing.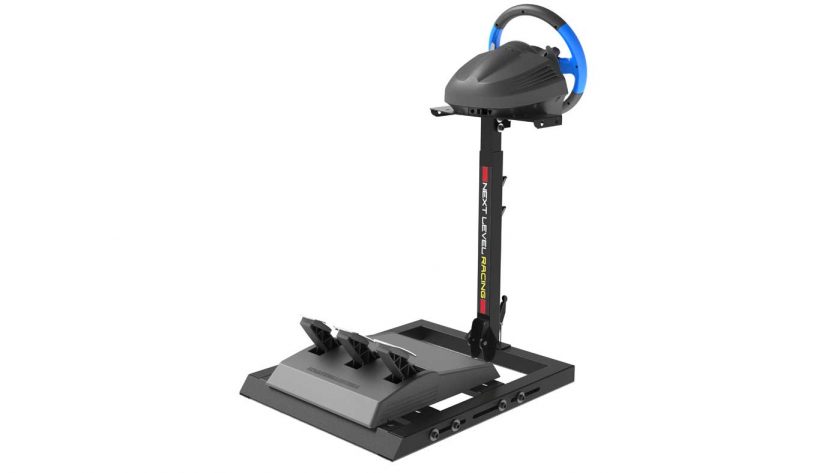 Initially launching at $119 (US)/ €119 (Europe)/ $179 (Australia), this compact solution is certainly affordable. Apparently, it can also be folded away in under 10 seconds, so it looks ideal for console gamers looking for a sim racing solution for their living room.
Unlike the Wheel Stand DD, however, it doesn't look like the Racer's wheel mount or pedal deck has tilt adjustments. But, surprisingly, there are plans to add an option to turn it into a full cockpit (with a seat add-on) in the future. It's also pre-drilled for the most popular wheel and pedal setups.
Stay posted for a full review of these new wheel stands shortly after launch.
Featured image: Next Level Racing