After the success of its campfire stoves, BioLite has created the BioLite FirePit. A warming fire pit that doubles as a smokeless portable grill station, with a front-row seat to the hypnotic flames inside. It's everything you'd want and more on a family cookout.
FirePit
The BioLite FirePit has been designed with user experience in mind. At 9kg (20 pound), the portable pit has folding legs and perforated "X-Ray Mesh" sides for heat distribution and flame visibility. There's also a Bluetooth-controlled fan attachment that helps concentrate airflow around the wood for more burn and less smoke.
More burn, less smoke
When you see smoke coming off of a typical campfire or firepit, that's unburnt fuel. But instead of being combusted inside of the fire, it's getting on your clothes, in your hair, and more importantly, in your lungs. The FirePit puts an end to this problem.
Its 51 air jets work by injecting the fire with oxygen along key locations. This creates a more uniform temperature and mixing of gases inside the fire which dramatically improves combustion. So you get the crackling, the smell, and the feel of a robust wood fire but without the smoke. It's improved efficiency also means you get a warm, roaring fire with less wood.
The airflow system has four fan speeds which can be controlled from the FirePit's powerpack or from an Android/iOS smartphone app. If you want a mellow campfire feel, you tune it to low. If you want a powerful fire that radiates a lot of heat outward, crank it up to high.
Grill station
The FirePit also comes with a grate that attaches to the top of the pit and turns it into a tradition charcoal grill (like this one). The rack can either be hung close to the cooking surface, which is ideal for hibachi-style grilling or lowered to accommodate cordwood. The system looks pretty simple, with the grate essentially turning the pit into a small, fan-driven grill.
Hot Tip: when you start with charcoal, the leftover embers double as the perfect firestarter for your campfire—just toss in a piece of firewood when you're done cooking and watch it catch, no additional firestarting needed.
Extras
The BioLite FirePit is currently on Kickstarter and for a very limited time, you can get one for £150 ($199). That's an incredibly reasonable price when you consider that a lot of basic garden fire pits cost something similar. Furthermore, supporters also receive a "solar carry cover" for the FirePit. This carry bag comes with an attached solar panel that charges the pit's battery but it can also be used to charge other electricals like your phone.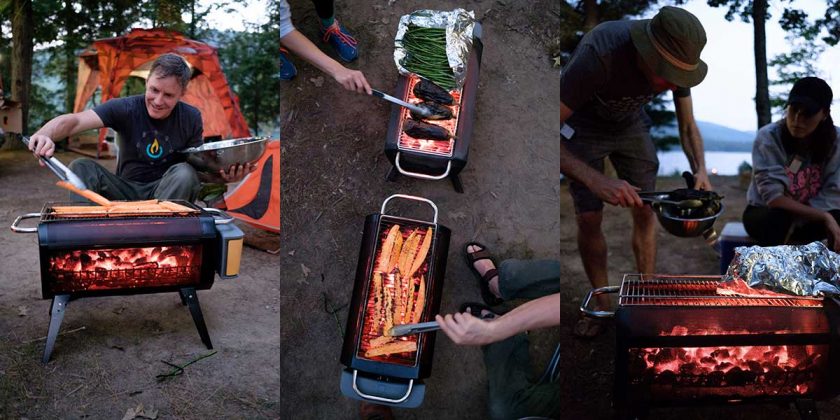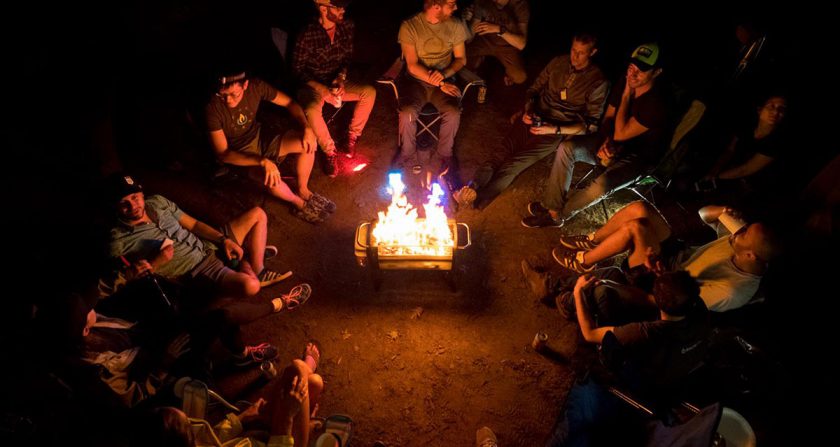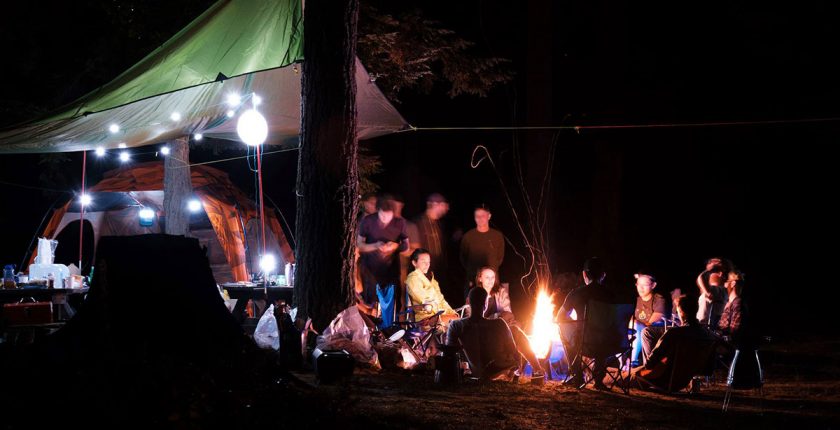 Featured image and photos: BioLite