Winter is finally here! It's time to take out your jacket, scarf, snow boots and enjoy the cold weather!
If you want to keep active in the winter weather, rather than hibernating for months, we have good news for you. There are many yoga destinations all around the world that are just ideal to get in the mood for a joyful winter. Below, is a list of our five best destinations.
5. Norway
If you're really an enthusiast of the cold weather, then there is no better place to go than Norway. Its territory stretches well up north of the Arctic circle, which means you won't find many places closer to the North Pole! And thankfully there are some fabulous yoga retreats that combine the majesty of that white landscape with the asana practice.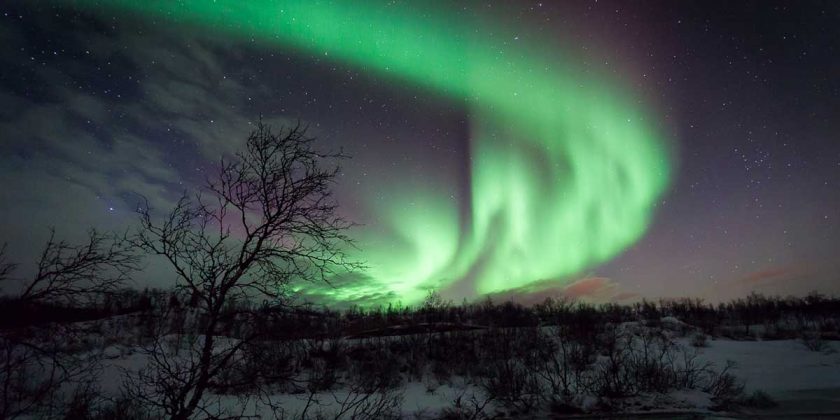 Can you imagine doing your favourite yoga pose under the breathtaking Northern Lights? And if you're a bit worried that the cold might be too much, don't worry because there are saunas and sea cabins with spectacular views so you don't miss a glimpse of the Aurora.
4. Ireland
The culture and folklore of the Irish is something hard to replicate, especially during the holiday season. Ireland is the perfect place to start the new year due to the cheerfulness of its population and long tradition of Christmas celebration. And after all, leprechauns are somewhat similar to elves and they live there all year long.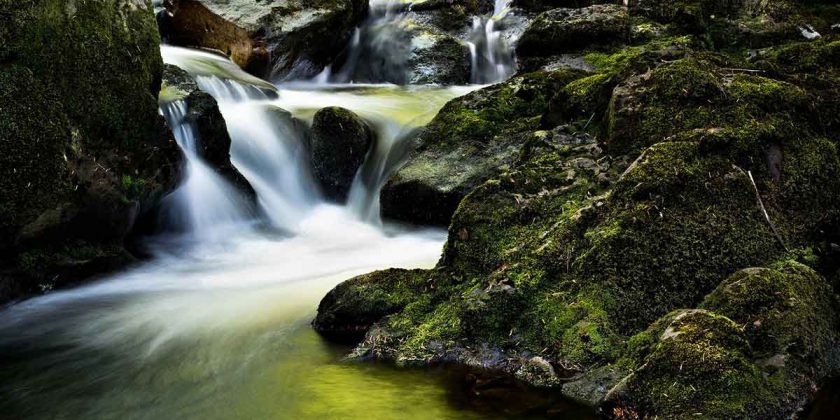 Aside from the fairy tale atmosphere, the country is so beautiful that even with the cold weather it makes you want to go out and enjoy the views. Furthermore if you need a boost to start your new year resolutions, the yoga and detox retreats in Ireland might very well be what you need. You get a good cleanse, practice yoga, get on a healthy diet, and start the new year fresh and rejuvenated.
3. Iceland
Famous for its unique territory full of volcanoes, hot springs, caves, waterfalls, geysers, and not to forget the possibility of seeing the Aurora Borealis, Iceland makes a spectacular yoga destination with lots of things to do during winter.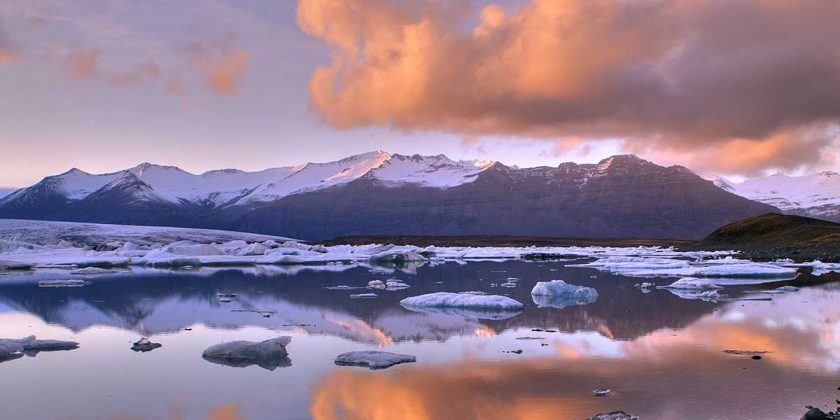 Reykjavik is a fantastic spot for winter and yoga enthusiasts and the Vinyasa retreat is the perfect example. A day here is filled with yoga classes to provide you with mindfulness to explore the wilderness of Iceland.
2. Sweden
Another Scandinavian country made it on the list for good reasons; with such long winters, they have no other option but embracing it and getting the best out of it. Sweden has some of the most picturesque towns with colourful architecture and beautiful nature featuring coasts, islands and mountains.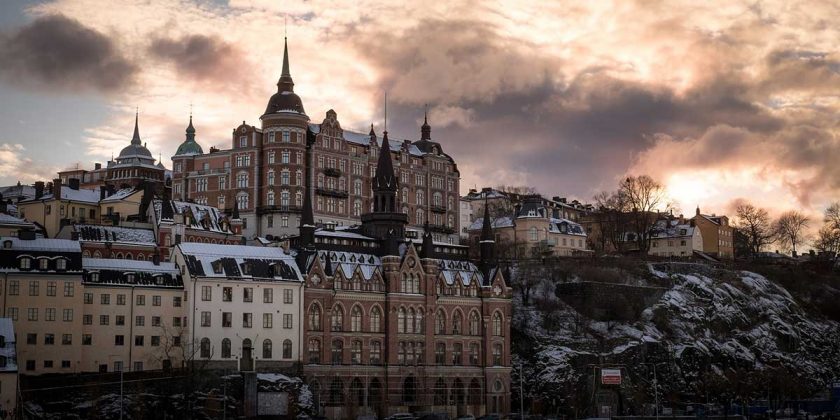 Can you imagine spending several days doing yoga on an island surrounded by rocky hills and forests? It is absolutely possible to do it in an art and yoga retreat in Sweden. With daily yoga sessions, ayurvedic foods and hot tubs and saunas, you can stay warm while still enjoying the nice snowy view. Definitely a great option for a winter yoga holiday!
1. USA (New York)
The north east of the USA had to be on this list. Many inhabitants complain about the long winters, but there are also many who are grateful for the opportunity of having snowy holidays every year!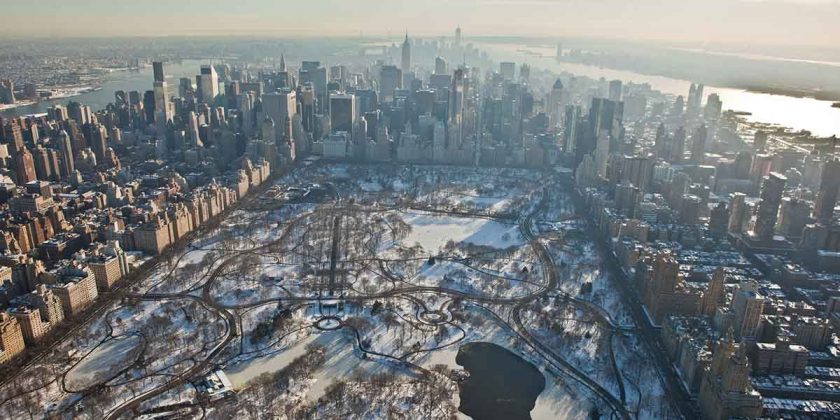 With all the shiny lights in the streets, one of the biggest Christmas trees in the world, and many events happening to celebrate the holidays, New York City is just a terrific spot to immerse in the spirit of the season. And the best part is that, not far from NYC, Upstate New York has many wonderful natural spots for a yoga retreat too. That's why, during winter, there are many yogis who go north not only to practice their asanas, but to put on their skis and slide down the hills!
Alberto G. Guitron is a writer for BookYogaRetreats.com. He is a committed yoga practitioner and a big enthusiast of winter activities.