A video showcasing a group of fully armoured Samurai warriors doing extreme action sports has been going viral on social media.
The video begins with a Samurai surfing the waves off the shores of Rio de Janeiro. He is incredibly agile and quick given the armour, and showcases some awesome cut backs and aerials. The video then switches to another Samurai on a skateboard shredding a bowl and grinding the coping.
It appears the Samurai team have no limits, as the video then goes onto another warrior bmxing, then skiing, slacklining, and Xpogoing.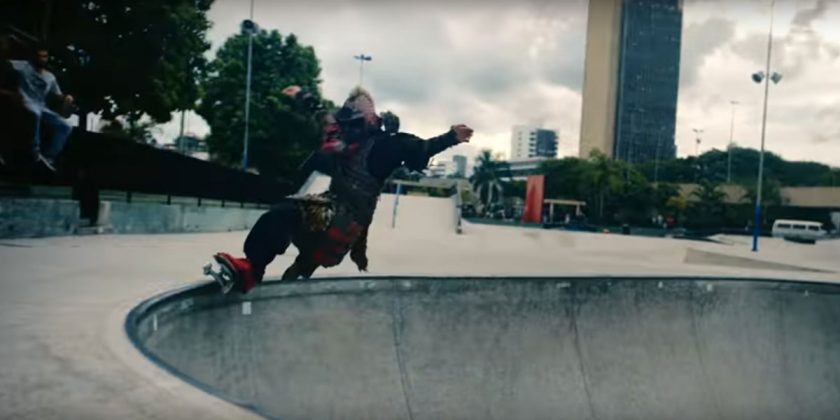 The new video was created by Japanese based Nissin Cup Noodles, an instant noodle food company, and is part of their 2016/2017 commercial programme. According to Nissin, the video was shot in various locations including Brazil, Japan, India, Indonesia, and Singapore and aims to showcase how, with passion and drive, anyone can change the world.
Even if you wouldn't eat the brand's products, I think we can agree their commercials are pretty awesome. The seven Samurais showcase some insane skills and inspires us to get out there… maybe not in armour though.