MagnaFlow have teamed up with legendary automotive designer and builder Chip Foose, for the second video installment in their latest video series, #WithAuthority.
For those of you who don't know Chip from the TV show Overhaulin', he's a hot rod shop owner, automotive designer and fabricator based out of Huntington Beach, California with his company Foose Design.
Chip says that he was never introduced to cars, but that he was born into it. That's a pretty fair statement given that he started working on cars for his father's company, Project Design, at just seven years old!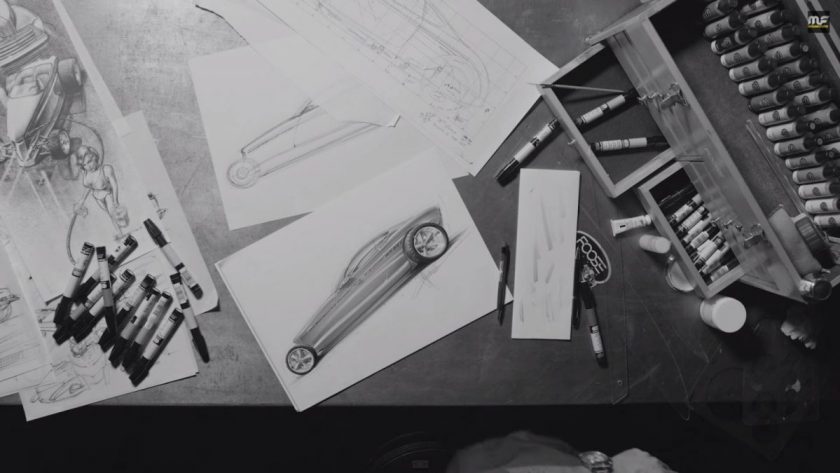 The video takes an intimate look at Chip's mindset as he sketches his latest design. In the end though, "the drawing is just a tool, to build the ultimate piece of art".
This is where the fun starts and the machine begins to take shape. The bodywork is beautifully crafted piece by piece and assembled onto the car's chassis. The fluid lines, initially just a drawing on paper, now appear as the body of the fire-breathing beast sat in the garage. There's just one thing left to do, turn the key and listen to that motor rumble.
Throughout the video, Chip's thought's elegantly narrate and describe the ethos behind the video and his design process.
"The details, I know that I get consumed by it, Chip explains. "One word, that would describe the way that I like to design…timeless!"
And the effort is always sweetly rewarded with the completed build, which is truly a piece of automotive art.
That ethos is what Magnaflow's #WithAuthority video is all about. It's the mantra, philosophy and attitude that goes into making their performance exhausts.
To curate the most prominent people in the automotive and racing world, Magnaflow have also set up the Wall of Authority website, so check that out for more info on the campaign.