Most small ponds, lakes and rivers can be fished with some level of success with a minimal amount of preparation beforehand. However, it's common for even the most persistent angler to go home empty-handed. So, what can you do to increase your chances of landing a catch?
Firstly, if it's been a while since you last cast a line, take the time to brush up on your angling basics with these handy beginner fishing tips.
The key is to locate areas where fish are more likely to gather; if you don't have a clue where fish are, you're bound to have a harder time getting a bite.
To predict where fish are likely to be, you need to understand how fish behave in their underwater habitat. Fortunately, there a number of tips and tricks to help you do this.
1. Research the area with a map
Before heading to a fishing spot, it's useful to research the area with a navigational map. If you're fishing in the US, then these can be found easily using an online service like Fishidy. For UK anglers, a lot of information about local waterways can be found from the Angling Trust website FishingInfo.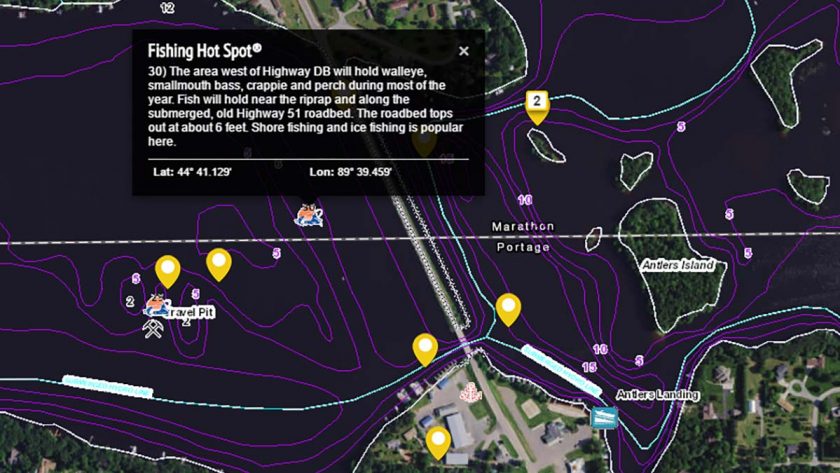 In these maps, the contour lines show lake depth. The closer together the contour lines, the steeper the underwater drop-off. The further apart they are, the flatter that area underwater is. Being able to determine the more subtle depth changes of the waterway is of huge benefit if you don't have sonar.
You want to use these maps to locate areas where fish might congregate. For example, coves that shoot off from the main body of water offer protection from winds and currents. Islands, on the other hand, offer good shoreline habitat.
Most of these maps will also indicate what type of boat access is available to you, whether there's a ramp for putting in boats with trailers or only access for small craft, like fishing kayaks, that are hand-launched.
2. Look for vegetation and underwater structures
Once you've pinpointed a few key locations on the map, you can scout these more closely in person. Look for pockets of vegetation and underwater structures that attract fish to feed. A good pair of polarized sunglasses will cut out some of the reflections on the water surface, helping you see the fish and structures below.
Weedbeds and flooded timber provide habitat for fish like minnows, largemouth bass and bluegills, which prefer shallow cover. You may also find these species seeking shelter underneath docks close to shore.
Rockpiles, on the other hand, are attractive to perch, walleyes and smallmouth bass. Whereas trout prefer pockets of calmer water amidst swift, shallow streams, where they feed on emerging insects.
Spotting these details and taking them into consideration when choosing your fishing spot can greatly increase your chances of landing a catch.
3. Find irregularities along edges
A more advanced way of locating fish is to look for distinct edges between habitats. Food tends to collect along these edges and fish can attack their prey more efficiently along the boundary.
The general edge of vegetation is a great place to start looking. Any irregularity (e.g. twists and turns) along the edge tends to further focus fish within a distinct spot.
The edges of weedbeds, flooded woodcover or the shoreline all form edges along the surrounding underwater habitat. A great place to cast off is the tip of a long point extending into the water; you'll often find fish near the edge, where it suddenly drops off into deeper water.
Other edges are less obvious to inexperienced anglers because they're less visible. These can be areas where currents intersect or water temperature gradients exist.
As you become more proficient at finding edges, you can start zeroing in on the most active, most catchable fish.
4. Consider the season and water temperature
Now that you have a general idea of a few places to find fish, water temperature and time of the season are critical. Some fish like warm water, while others thrive in cold water.
For instance, largemouth bass and bluegill love warm waters, while lake trout and muskie prefer cold waters of temperatures of 23°C (73°F) or less. So, in cold months you will have better luck with cold water fish, while warmer seasons will give you better chances with warm water fish.

5. Use a fish finder
Finding fish without the use of fish finding technology, using the tips above, is the purest form of fishing.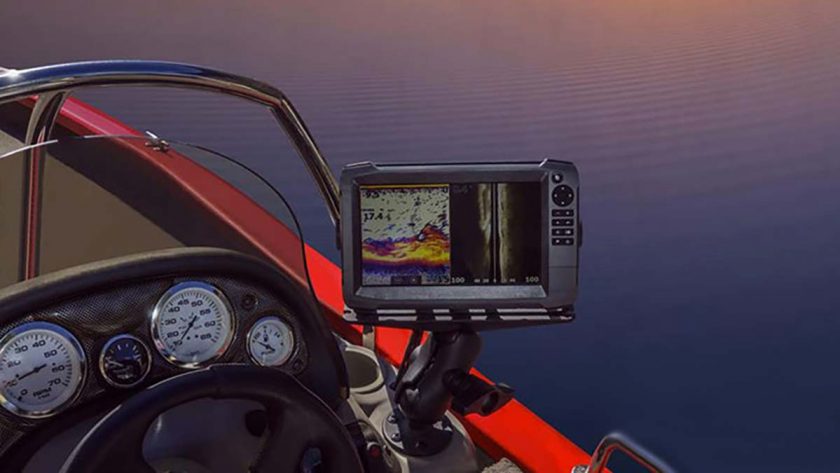 However, it takes a long time to accumulate knowledge about your local lake, river, or offshore grounds. If you're going on a weekend fishing trip to an area that you've never fished before then you may not have time to research and scout the area properly.
Fortunately, in recent years, both sonar fish-finding and bottom imaging technologies have advanced tremendously. Most of the major manufacturers are also making devices that combine GPS to give you pinpoint location data.
Combining your own knowledge with a fish finder is a great way to continue to work on your skills while giving you the best chance of finding fish on a time-limited trip. FishingPicks has a great article on the best fish-finding devices, as well as information on other fishing gear.
Featured image: Robson Hatsukami Morgan/Unsplash