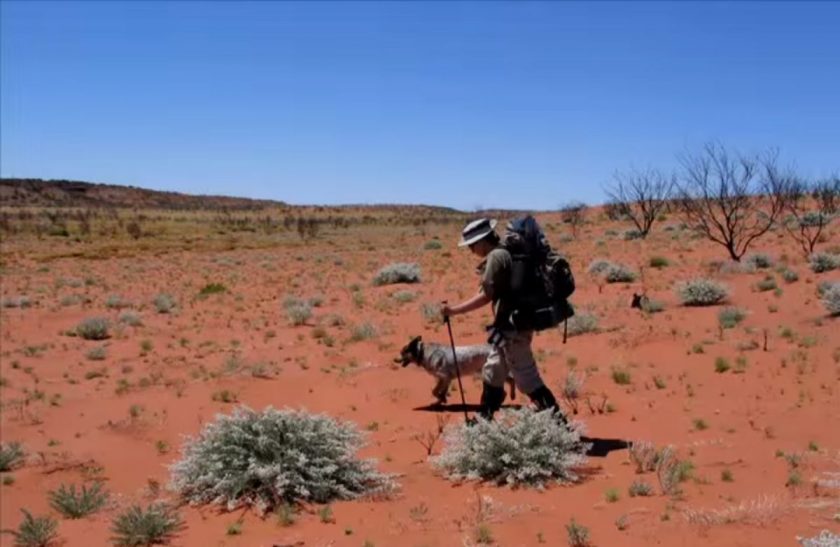 To call Sarah Marquis a 'tough cookie' is a severe understatement, she is a thoroughbred adventurer through and through.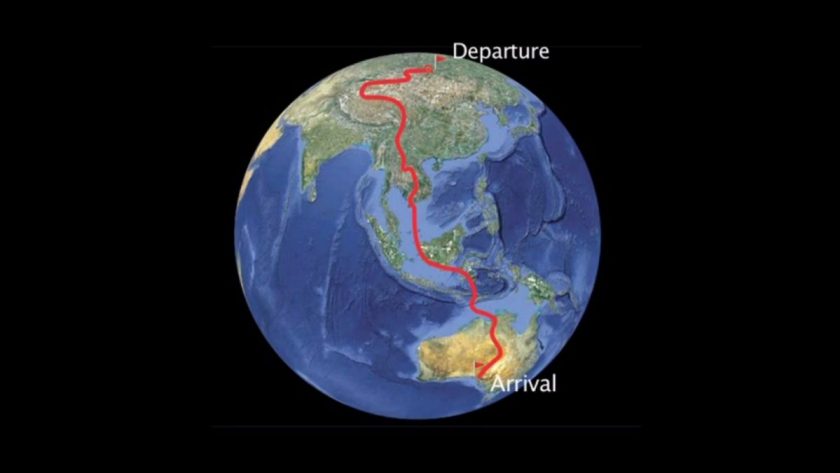 Over the past three years, Sarah has been walking around the world, covering about 10,000 miles on foot! Her adventure started in Siberia and took her through the Gobi Desert, China, Laos and Thailand. She then took a cargo ship over to Brisbane, to begin the final leg across Australia.
Marquis grew up in a tiny village in the Jura Mountains of Switzerland, in what she describes as "not the nice part". As a child, she lived as part of a large family, but preferred her own company. Her wanderlust and longing for adventure was impossible for her parents to ignore.
This incredible three year journey from Siberia to Australia has been the latest in a long line of trips for Marquis. Since aged seventeen, she has crossed Turkey on horseback; explored Canada by canoe; hiked the Pacific Crest Trail (4260 kilometers in four months and six days); and walked on the land of the Incas, from Chile to Peru, among visits to many other countries across the world.
To prepare for her latest mammoth expedition, Marquis hiked or snow-shoed 20 miles a day, wearing 75 pounds (34 Kg), for two years. In order to even stand a chance of completing the journey alone, Sarah had to put a lot of thought into this preparation and meticulously assemble her kit and supplies that she would carry with her. She decided to pack, among other things, a large pocket knife, antibiotics, tea-tree oil, a solar-powered charger, a beacon, a BlackBerry (which was later stolen by some Chinese children she had been teaching how to put up a tent), a satellite phone, a compass, a tiny emergency stash of amphetamines ("that's the backup backup backup of the backup; in case you lose a foot and you need to get out and not feel a thing") and a luxury pair of pink merino-wool PJs ("you put them on and you feel good, you feel gorgeous").
Marquis talks explicitly about how difficult the expedition was. She describes it as "the washing machine": endless agitation, physical and emotional pain, and nonstop internal bargaining. In Mongolia she faced a number of obstacles, from extreme weather conditions, to Mongol horsemen raiding her camp night after night. As Marquis passed out of Mongol territory, her mind-set changed, and the washing machine cycle ended. Her concept of time disappeared. "Intellect doesn't drive you anymore. It doesn't exist anymore. You become what nature needs you to be: this wild thing."
The biggest setback came seven months into the walk, when Marquis lost a tooth and got an infection that spread. She needed to be evacuated, but she returned as soon as possible, to the exact G.P.S. coordinates, and continued on with her trek. In Laos, she had to battle further health problems, when she contracted dengue fever. She ended up having to tie her leg to a tree to make sure she wouldn't wander off in her delirium and drown herself in a river. After this, however, the trip became much smoother. She crossed Thailand with no issues, and despite the intense heat, reached her final point in Australia.
Here's a National Geographic phone interview with Sarah recorded during her adventure.
Marquis has already planned to return to northwest Australia in 2016, where she said it's her "dream to go with just a sarong and a knife". This will be the ultimate test of survival, and will undoubtedly result in this incredible woman sharing even more amazing stories with the world!
Check out Sarah Marquis's website and show your support.
Via: New York Times