Ziplines are a blast and a great adrenaline rush. However while hanging off a zipline as you soar through the air is fun, the novelty can soon wear off. Since most ziplines are simply constructed from a straight-line run of cable, once you've flown-down a few of them, there's little incentive to attach your carabiner a 3rd, 4th or 5th time.
To solve this problem and make zip-lining a more unique experience, a bunch of enterprising Aussies at TreeTop had the brilliant idea of combining a zipline with a roller coaster! They've creating the world's longest zip line, the 'TreeTop Crazy Rider', which features rad zig-zag turns and fast 360° loops on a 1 km (0.62 m) track through the treetops (hence the name).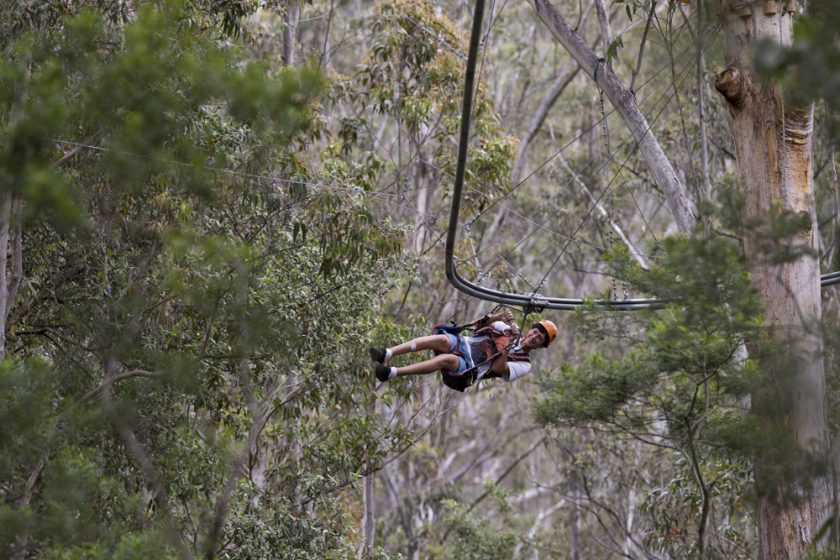 The core principle of the 'TreeTop Crazy Rider' remains the same as a traditional zipline, in that you hang from a cable in a harness. However, in this case, the harness if more like a race-seat and the 'cable-track' is more like a roller-coaster track—sounds like a winning combination! Instead of a taut straight cable, the 'Crazy Rider' utilises a custom built stretch of twisty track that's suspended, as high as 18 m (60 ft) in some places, from the very trees you're whizzing past. By using the natural forest as suspension points, the designers (tree-ride-maker 'Ecoline') reduced the amount of ground disturbance from the zip-line, making for a more ecofriendly construction.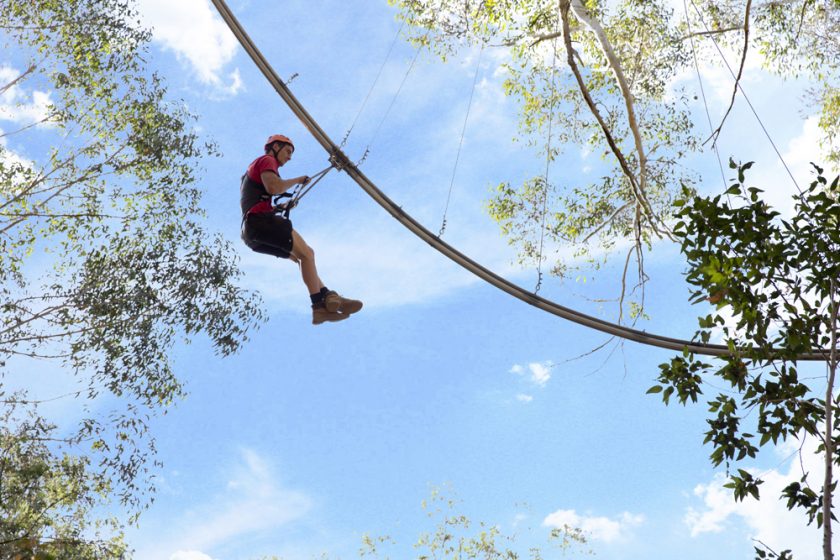 Located just north of Sydney in the Ourimbah State Forest, the one-kilometer run (0.62-miles) is the longest continuous zip line ride in the world. A one-way ride costs a hefty $75 (AUS) so riders will want to enjoy every second of the five minutes it takes to work their way from top to bottom, through the forest. Looks worth it to us though!
If you've ridden the 'TreeTop Crazy Rider' before, tell us about your experience in the comments below.