With an estimated 5.25 trillion tiny pieces of plastic currently floating through our oceans, the threat to marine life is higher than ever before. In addition to these environmental effects, this astronomical amount of debris in the sea is also affecting the economy, globally costing industries such as tourism, fishing, and coastal-cleaning around $13 million. There are also growing health concerns, as toxic chemicals from the plastic are entering the food chain. However, 20-year old Dutch inventor and environmental scientist, Boyan Slat, believes that he has come up with a solution to this growing problem.
As the founder and CEO of 'The Ocean Clean Up', Slat and his team are set to deploy the first system aimed at removing plastic waste from the sea, by 2016. Slat's proposal is to create a floating barrier which spans 2000 metres, with the aim of using the natural movement of the ocean currents to catch plastic debris and concentrate it into a small area, making it easier to then be removed by a conveyor belt, without trapping or harming any sea-life.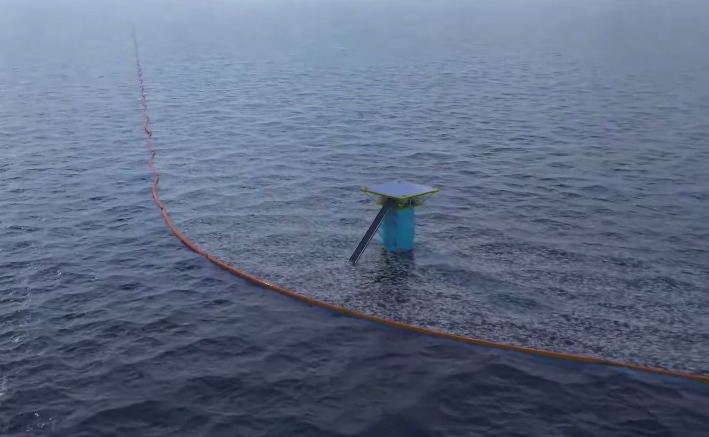 The Ocean Clean Up will first be tested off the coast of Tsushima Island, between the Japanese mainland and the Korean Peninsula, with a look to eventually tackling the highly polluted Great Pacific Garbage Patch, with a 100-kilometre long system between Hawaii and California.
Slat says that the project will cost roughly $43 million each year, but this environmentally- friendly system, which could reduce the Great Pacific Garbage Patch by nearly half, in just 10 years, is undoubtedly worth the investment.