BLOOM is a US based start up who have created the world's first plant-based, high-performance alternative to petroleum-based flexible foams. Foam used for shoes, padding, traction pads and more.
Their alternative is created from algae biomass. The new alternative reduces dependence on petroleum and finds a solution to the increasing problem of algal blooms in lakes and ponds across the world.
We spoke with Managing Director, Rob Falken, about the new creation:
1. Tell us about BLOOM Foam. What inspired you to create it?
BLOOM Foam was conceived out of the idea that the world is teeming with algae and that material could be put to good use. Once I learned of all the environmental harm that algae causes, it was a no-brainer. Remove the algae and 'functionalise' it into high performance products.
2. How you do create the foam and how do you source the algae?
We source our algae from waterways which are grossly impacted with algal bloom. These locations are most prevalent in the U.S. and China. Collectively, our group of companies are the largest algae harvesters in the world.
https://www.youtube.com/watch?v=1vDJkAMOhIo
3.  What can the foam be used for?
BLOOM Foam can be used for anything that requires flexible foam—there is no compromise. A few examples would be surfboard traction, shoe insoles, yoga mats, wet suits, and industrial insulation.
4. How does it perform in comparison to conventional foam?
BLOOM Foam performs exactly the same as the non-renewable petroleum type, if not better.
5. Are any brands planning to use your foam in the upcoming future?
You can currently find BLOOM Foam in sporting goods such as Kelly Slater's surfboard traction pads. In early 2017 we'll be found in dozens of brands of shoes sold worldwide.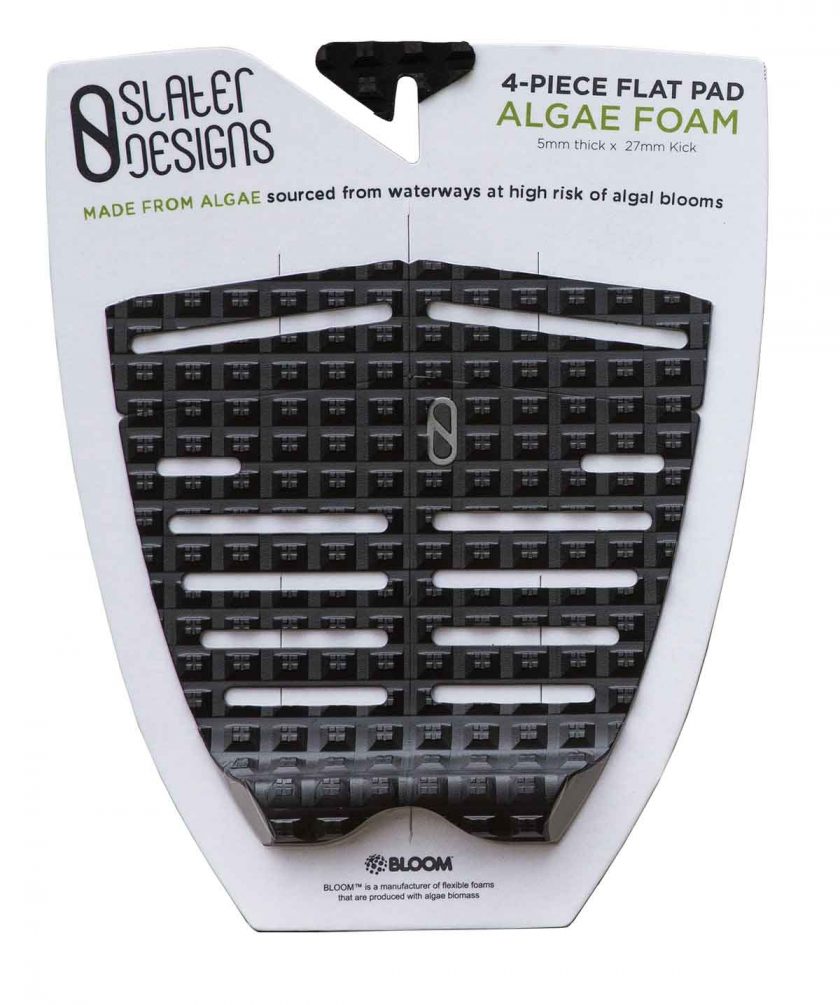 6. What have you got planned for 2017?
Our plan for 2017 is to spread the algae cheer and to let the world know there is a more sustainable option available. Said option costs the same and performs the same, it just does a heck of a lot of environmental good.
BLOOM's incredible invention is set to change the foam industry for good. At present, we rely on petroleum for too many of our products. It's fantastic to see a company not only tackle this, but also develop a solution to another environmental hazard – algal bloom.  Let's hope more brands follow Kelly Slater and convert to using this new innovation.