Trading rhino horn across international borders was banned almost 40 years ago as a response to the devastating poaching that occurred throughout the 1970s. The trade has remained illegal ever since but a black market still flourishes. Poaching is now one of the biggest threats facing some of the Earth's most iconic species and we are in the midst of, what has been labelled by some as, the Second Poaching War—with 4 rhinos killed every day across Africa in 2015: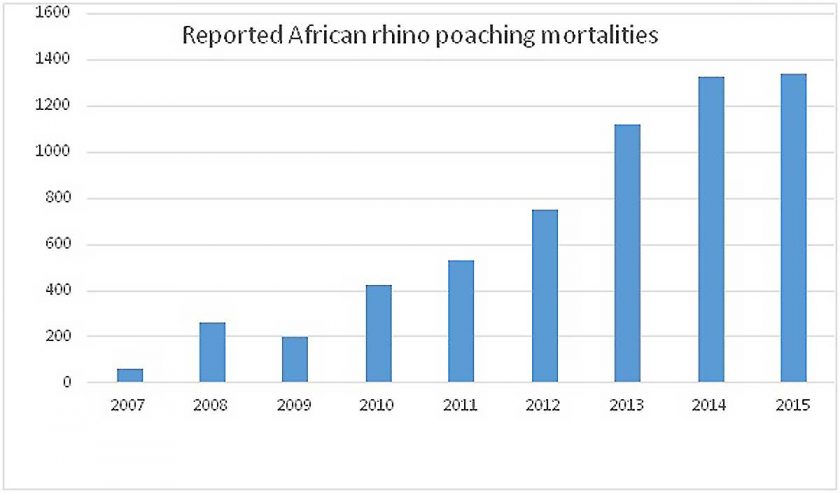 It may come as a surprise to many, then, that, at this year's 'Convention on the International Trade in Endangered Species' meeting, Swaziland put forward a proposal to be allowed to sell horn from existing stockpiles. Whilst this motion was resoundingly defeated, it is part of renewed support for reinstating a legal trade in rhino horn, especially among southern African countries.
The assertion that a legal trade in horn may help to save rhinos seems at first glance to be ludicrous, given that it is the demand for it in East Asia that fuels a trade driving rhinos towards extinction. However, this argument follows a similar logic to the campaign for the end of the 'war on drugs'. In theory, a properly regulated trade agreement could meet Asian demand, stop poaching, generate desperately needed money for conservation, and reduce human bloodshed among rangers and poachers at a stroke. There is already infrastructure in place to start this trade regulation. One South African rhino farmer, John Hume, alone has over 1,100 white rhinos and a four-ton stockpile of horn. Selling from stockpiles such as these, and from individuals who die naturally, could easily supply the trade for years.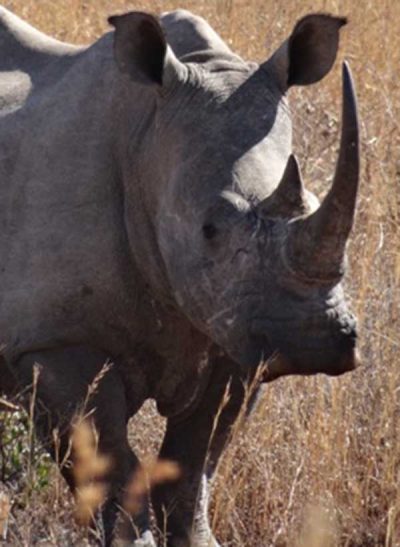 Not everyone subscribes to this logic and attitudes tend to be different in eastern Africa. To send a definitive message on its position, Kenya burned over two tonnes of horn this year. In the eyes of the Kenyans, allowing a legal trade would be an admission that there must be some merit to using rhino horn in traditional medicine—something that has no scientific support whatsoever. This side argues that a legal trade may actually worsen the poaching problem by stimulating demand and allowing laundering of illegal horn.
The rhino horn debate is unresolved but it illustrates an important theme in contemporary conservation. Should we try to save species by making them pay their way? Traditional conservationists often loathe this idea, saying that doing so amounts to a loss of the moral argument. The other camp is of the opinion that 'what pays, stays' and believes that perhaps the only way to conserve a meaningful portion of the world's biodiversity is to open the door to capitalism. Money makes the world go round and, whether we like it or not, conservation is not immune.
Featured image: Pixabay/Public Domain