These magical photographs show a sunlit waterfall, in Yosemite National Park, that looks like glowing lava flowing off the edge of the Earth. This phenomenon, known as the 'FireFall' can happen if conditions are right in mid-February. In this case, Yosemite's Horsetail waterfall can gleam a brilliant orange—as if it were a ablaze.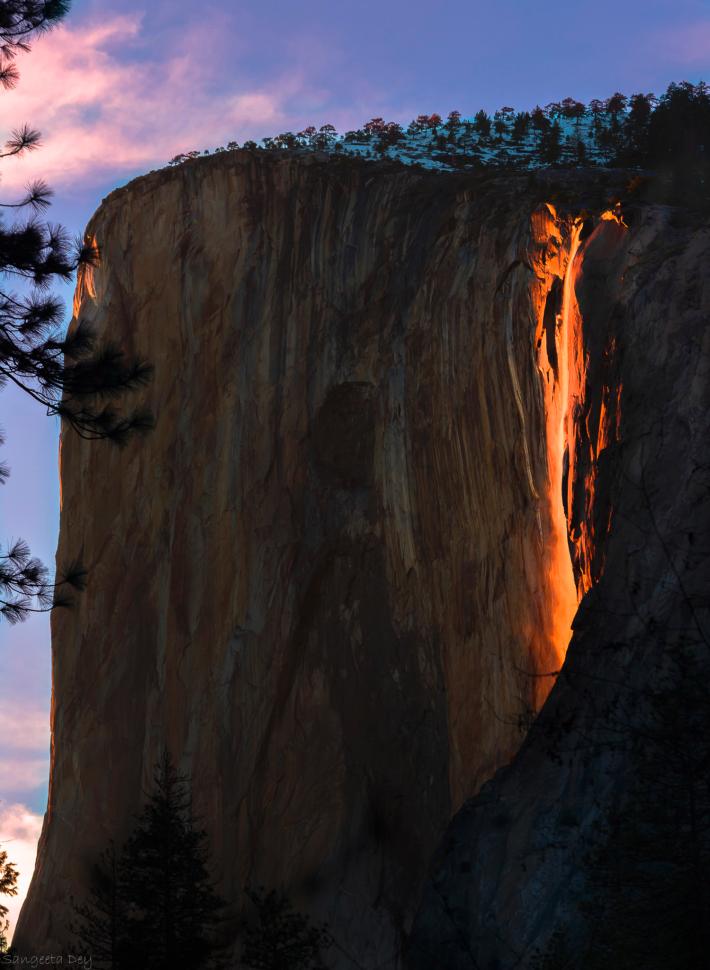 The effect is finicky, requiring superb conditions: The sunset must catch the 1,000-foot-tall Horsetail Fall just right to illuminate the mist with reds and oranges. Plus, there's no guarantee of a waterfall, as it pours down El Capitan's east side only if there's enough water to fuel it.
If all goes well, the Yosemite Valley's rocky peaks progressively coat El Capitan in shadow from west to east during sunset, leaving a narrow swath of light on the waterfall just before sundown. The marked contrast between the glittering mist and muted rock makes the waterfall look like it's glowing.
Pediatric neuropsychologist Sangeeta Dey, from San Francisco, snapped a striking, now-famous photo of the waterfall on February 15, after waiting a full day for clear skies.
"Finally, as the sun's rays moved towards the fall, I saw the colour of the water changing," she wrote in an email to National Geographic. "As [the waterfall] glowed in yellows, oranges and reds, I realized I had tears flowing down. It was a very emotional moment for me.
"This was one time in my life where I was deliberately using my eyes to see the phenomenon [rather] than look through my lens, I didn't want to miss a second of experiencing it."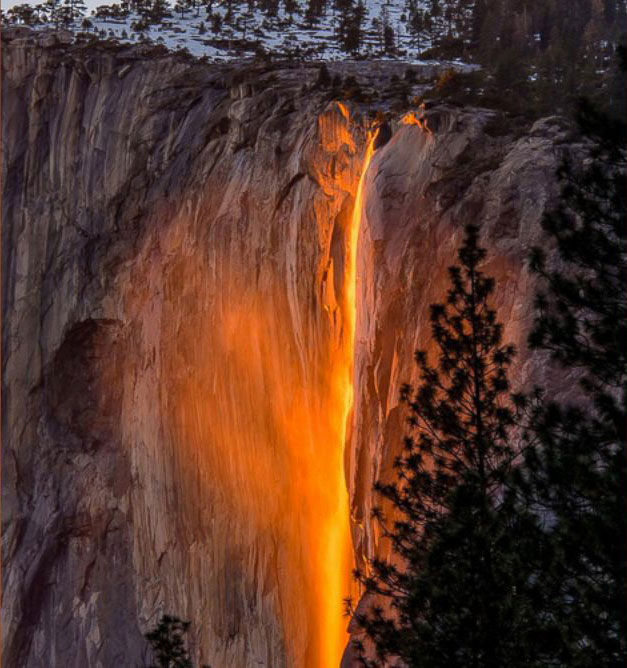 Other hikers and photographers captured the spectacular event as well. The close-up above was taken by Instagram snapper Jeffrey Plui and the one below by Instagramer shank0205.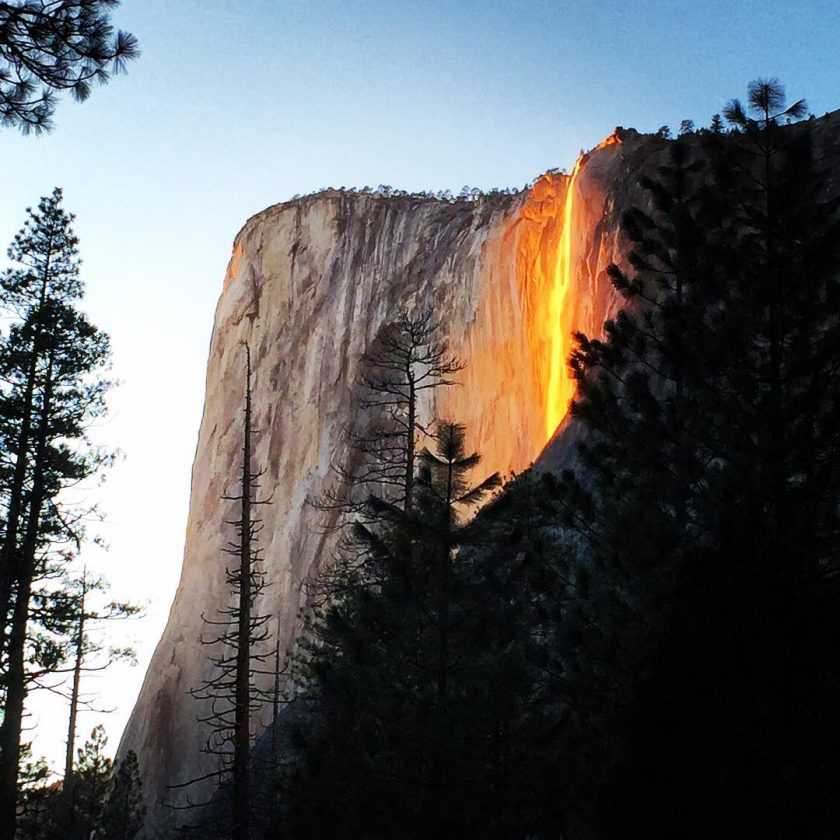 The phenomenon takes it's name from an entirely artificial 'firefall' that cascaded down the park's 3,200-foot-tall Glacier Point cliff for more than 80 years.
This tradition was literally kicked off by James McCauley, an Irish-born hotel proprietor who first pushed campfire coals off of Glacier Point's edge in 1872. David Curry, who opened a Yosemite campground in 1899, quickly revived McCauley's pyrotechnics, making it a wildly popular, near-nightly event that continued until National Park Service director George B. Hartzog, Jr. ordered that the man-made attraction end in 1968.
In comparison to the natural 'firefall', Dey wrote: "This natural phenomenon is just as amazing, if not more. All it needs is a mixture of a little water and sunlight."
Via: National Geographic, SFGate, Facebook and Instagram