The wildlife research and conservation team at Phillip Island Nature Parks has one the best jobs in the world for animal lovers. They are tasked with researching and looking after the world's smallest species of penguin—the little, or 'fairy', penguin—that populates Phillip Island, Victoria, Australia.
Little 'Fairy' Penguin Parade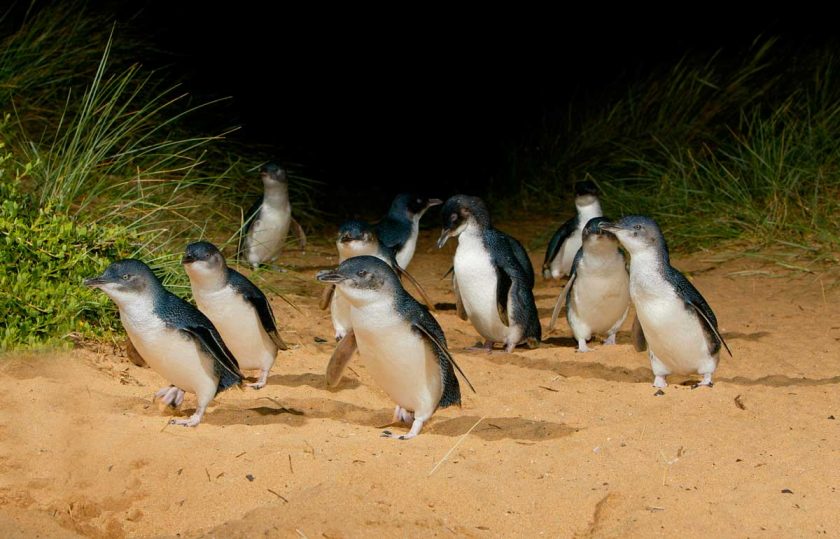 Little penguins only grow to an average of 33cm (13 inches) in height and 43cm (17 inches) in length. The offshore location of Phillip Island, where they are protected from terrestrial predators and human disturbance, is the perfect habitat for these aquatic birds. However, with conservation experts predicting that two-thirds of our planet's wildlife may be lost by 2020, these penguins need all the help they can get to ensure they continue to thrive in Phillip Island's unique habitat.
Thankfully, with a little help from Phillip Island Nature Park's successful ecotourism program, the penguins themselves are able to help with the cost of their own conservation. Every evening, like clockwork, they return home at sunset and perform for a crowd of wildlife lovers in a penguin parade.
Experience the nightly march from the beachfront viewing stands as the penguins emerge from the waves and waddle across the sand. See them up close from the boardwalks as they trek along their penguin pathways to their burrows.
It's the perfect wildlife-fix for anyone in southeast Australia—Phillip Island is right on your doorstep, just a 90-minute drive from Melbourne. Strangely, the penguin parade is a completely natural spectacle, and the little penguins don't seem to mind the wildlife watchers on the beachfront viewing stands. In fact—from the many videos online, captured by excited visitors—it looks like the penguins don't know how famous they are!
Australia's largest fur seal colony
It's not just penguins that the Phillip Island team work with, though. Seal Rocks, located just off the island's rugged and spectacular eastern tip, is home to Australia's largest fur seal colony. The ecoboat tour is the perfect way to get up close and personal with Phillip Island's seals and other coastal wildlife, without disturbing them.
Naturally curious and playful, the seals come to greet the boat and check out its occupants, all the while putting on an amazing and amusing show as they duck their heads in and out of the water and play a game of leap-frog.
Wildlife Conservation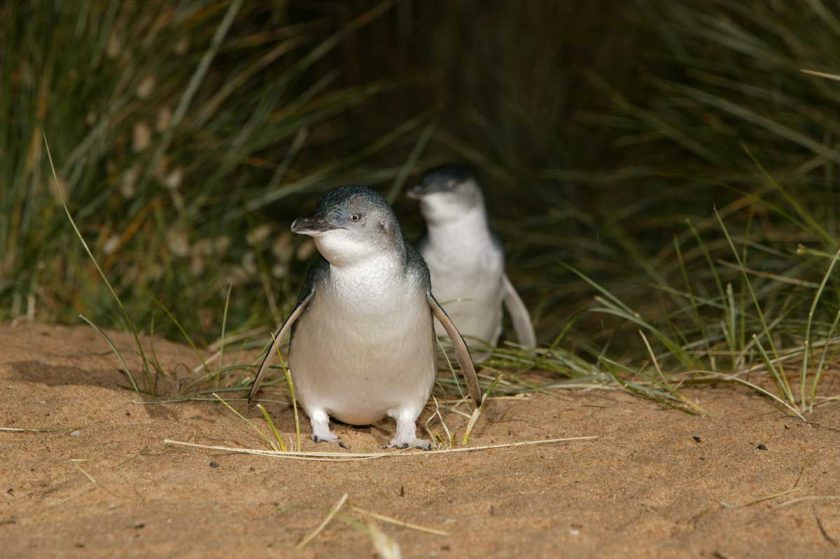 Conservation is clearly the main focus of the entire project and, while watching cute penguins is awesome, the Phillip Island Nature Parks team are keen to teach visitors about the importance of conserving wildlife and the environment. In partnership with the World Wildlife Fund (WWF), the 'Antactic Journey' exhibition present this important information and scientific knowledge with fun multimedia displays and interactive experiences. This inspires the younger generation to get involved with wildlife conservation so that the penguin parade will be protected for years to come.
The giant screens and stunning soundscape create an unforgettable walk-through experience, surrounded by creatures of the deep like whales, seals, sharks and more. The interactive wildlife experience is bound to be a highlight as you see yourself on a giant screen, standing on an ice floe, patting a penguin, stroking a seal or reaching out to touch an orca majestically rising in from of you.
The island's research team have also partnered with other scientific organisations to expand their work and ensure that their expertise are passed on to university students, who have the opportunity to study on the island each year. This research directly guides the conservation programs across Philip Island Nature Parks—including habitat protection, revegetation, wildlife rescue and pest and animal control.
Whether it's an afternoon wildlife-fix or a stop-off on your vacation, there is a lot more to see at Phillips Island Nature Parks than I could fit in this article. Head over the official website for more information, interactive maps and even a webcam live-feed from a penguin burrow.
This post has been presented by Phillip Island Nature Parks but all thoughts and opinions are my own.