YouTube sensation Devin Super Tramp, aka Devin Graham, always manages to add a twist to his videos. Whether it's Pokemon doing parkour, someone riding a motorised surfboard or mixing trampolining with dodgeball, his videos take the expected into unexpected realms.
This time is no exception as he's managed to merge two completely different sports into one.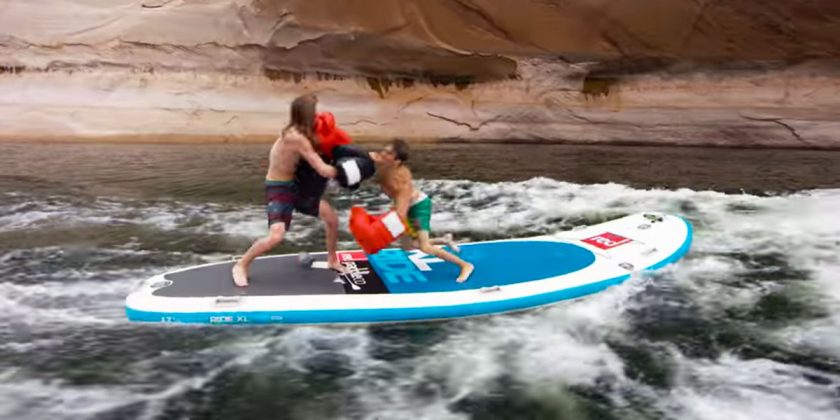 Take the balance element of paddleboarding and mash it into the aggressive punches of boxing, and you've got paddle board boxing.
It's like a reinvented version of Gladiators.