London Sport is on a mission to make London the most physically active city in the world. They want to get Londoners active and enjoying sport. We spoke with the company's chief executive, Peter Fitzboydon, to find out how they plan to do it.
Tell us about London Sport. What's its aims?
London Sport exists to help London to become the most physically active city in the world, and to help make Londoners happier, healthier and stronger through sport. By working in partnership with a vast array of organisations across London, we are hoping to get 1,000,000 Londoners more active by 2020.
In your opinion, why is sport so important?
We all know the power that physical activity and sport have to improve people's lives, create stronger communities and positively impact the world around us.
As strategies released by the government, and its agencies in Britain, have been made clear, getting people to be more active isn't just about sport for sport's sake. It's about its ability to instigate diverse and powerful accrued benefits to people and to entire societies.
London has so many great things about it, but it also faces serious issues; we believe that physical activity and sport can be a part of the solution to most of these, whether it's pressure on the public transport network, alleviation of rising public health expenditure or community integration and cohesion.
What percentage of the London population engage with your projects? And how do you hope to grow this? 
We have a target to help get 1,000,000 Londoners more physically active by 2020, but as a strategic body the majority of people that engage with something that London Sport works on may never know that they are involved with a London Sport project. And nor do they need to.
The thing that defines our success is the strength of the partnerships and relationships that we develop. By providing support to new and existing partners, we can reach a much wider range of Londoners than we could ever do alone. Our work in tech is a huge part of that opportunity.
London Sport's vision:
You've just announced the launch of a new sports technology incubator. What's the aim of the incubator and what are you hoping to achieve?
The new incubator will be the first of its kind to house London's fastest-growing SportTech and FitTech start-ups. It is designed to bring together leading sports industry companies and start-ups under the same roof. As with all of London Sport's work, collaborating and facilitating participation is key to getting 1,000,000 Londoners more active.
Building effective partnerships with technology is probably the biggest opportunity for getting more people active in the foreseeable future, and the partnership with London & Partners that underpins this hub is a huge part of that. London's standing as a global hub of tech innovation makes it the perfect place to create genuine innovation, and this new tech hub will create an environment which breaks down barriers and opens up opportunities for start-ups, for the sport sector and, ultimately, for people in London and around the world who want to be more active in a way that works for them.
What companies are you working with/ hoping to work with on this? 
London & Partners are our most important partner here. Their success in projects like the Traveltech Lab makes them the ideal partner to help jump start innovation in SportTech, FitTech and HealthTech.
As well as the incubator space itself, we're also looking at how we support a growth in the ecosystem for start-ups and later stage companies working in this space. It's the sort of thing that's commonplace for FinTech or FoodTech – so why not FitTech?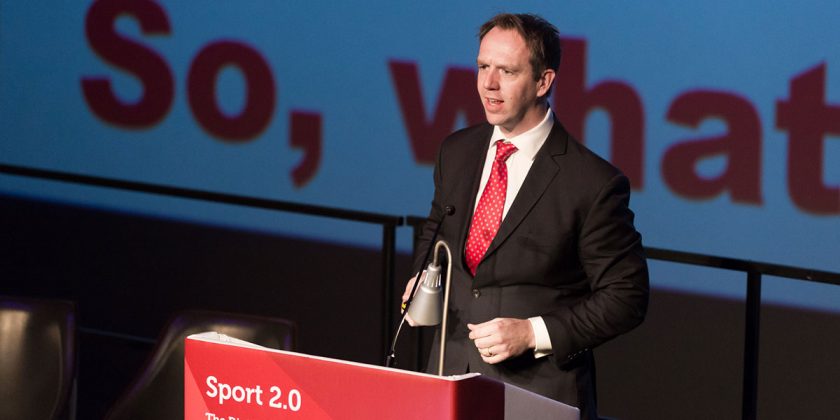 How are they looking to change the industry?
Realistically, as sport, we're years behind some parts of the commercial sector. Take data – open data has been driving business decisions in the travel and hospitality industries for years, but as sport we're only just getting started. The groups we're looking to work with recognise that the time is now for tech and the sport sector to start working in genuine collaboration – if we don't, we're at risk of missing the biggest opportunity we've ever had to get people moving.
What's your plans for 2017?
Grow the market for FitTech, SportTech and HealthTech in London; take the steps we need to make London the capital of the FitTech world; make it easier for physical activity and sport organisations to come together, work collaboratively and get more people to be more active more of the time, whether that's with tech or through more traditional means.
We've got a big year ahead of us, but that's the reason we exist. This time next year, I hope we'll be able to point to real progress for sport, for tech, and for getting people active across London.