Editors note (by Ben Gray): The London Bike show is the UK's largest cycling exhibition and takes place every year at the ExCeL. Me and Jess attended last year and had a blast. This year's show runs from 23rd – 25th February (this weekend) and looks to be even better. While we won't be able to make it this year, our bike maintenance contributors at Cytech will have a stand at the show and are giving away a FREE pair of tickets to two lucky ADAPT readers (details at the end of the article).
London Bike Show 2018
The London Bike show 2018 will be opened by Britain's Greatest Olympian and Science in Sport ambassador, Sir Chris Hoy, and boasts a vast array of features, special guests and the latest gear from leading cycling brands to appeal to road, mountain bike, urban and family cyclists.
Over 300 brands will be in attendance, including Boardman Bikes, Orange Bikes, Cannondale, Cervelo, Wattbike, Science in Sport and many more of cycling's biggest brand names, as well as several large cycling retailers.
The Performance Theatre will once again be packed full of special guest speakers from across the world of cycling. From your favourite cyclists and athletes, to coaches and others involved at the highest level. Speakers include Sir Chris Hoy, Chrissie Wellington and British Cycling's new protégé Tom Pidcock.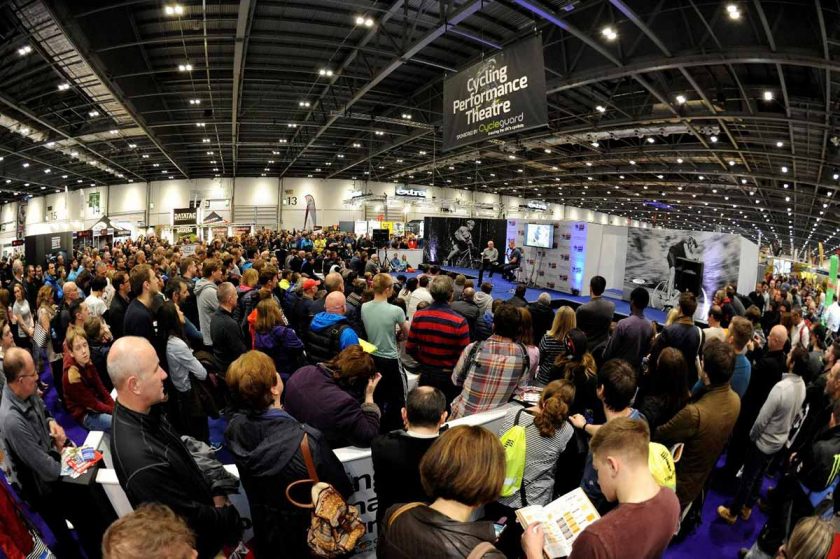 Other features include the UK's biggest freeride mountain bike competition, Air to the Throne, the Black Label Collection which will host the finest road cycling brands, the Tech & Innovation Lab, showcasing the most innovative new products from a range of start-up companies plus the Bike Arena, with road, commuter, kids and electric models available to take for a test ride.
Alongside some of the world's biggest brands, we'll be bringing our expertise in bicycle maintenance to be on hand to answer any technical questions you might have!
Whether you're brand new to cycle maintenance or just want to pick up some of the latest tips and tricks, come along to the Cytech stand and leave the show with more knowledge and confidence to take care of your bike. The stand will be manned by some of the UK's most skilled cycle mechanics. From taping your handlebars to adjusting your suspension—there's nothing our Cytech master technicians don't know!
If you're looking to learn more about bicycle maintenance then come and ask about the range of courses available to both the public and trade, which can give you the skills you need to simply take care of your own bike at home, or become a professional cycle technician.
There will also be a few prizes up for grabs during the show, including a Cytech home mechanic course which you'll be in with a chance of winning if you complete our quick survey here, plus we'll also be giving away a free Park Tool kit worth over £300 with another competition being run on the stand.
A ticket to the London Bike Show will also gain entry to the Triathlon Show: London and The Telegraph Travel Show. Adult tickets cost £16.00, concession tickets at £10.00, children 8 and under are free and 9-16 year olds cost £4.00. Booking fees apply per ticket.
Win a pair of tickets!
Cytech are giving two lucky readers the chance to WIN a pair of tickets to the show! To be in with a chance of winning simply let us know what maintenance topic you'd like to learn more about at the show or in the next ADAPT Bicycle Maintenance Guide. Leave your comment on the post on the ADAPT Network Facebook page (below).
Entries must be made no later than 15th Feb '18, and winners will be picked at random on the 16th Feb '18.
Two winners will receive a pair of tickets, redeemable on the day of your choice (23rd-25th February).
For full T&Cs please see our website here: www.cytech.training/competitions.