The dust has barely settled from a gripping NFL Draft in Nashville, where Oklahoma quarterback Kyler Murray joined the Arizona Cardinals as the number one pick. But rather than perform an in-depth analysis of the recent draft, we're going to look forward.
The 2020 draft will take place in Las Vegas and the rumour mill is already swarming with speculation as to who could emerge as the top picks for NFL future odds—here are five to keep your eyes on throughout the college campaigns.
Number 5: Kristian Fulton, Louisiana, CB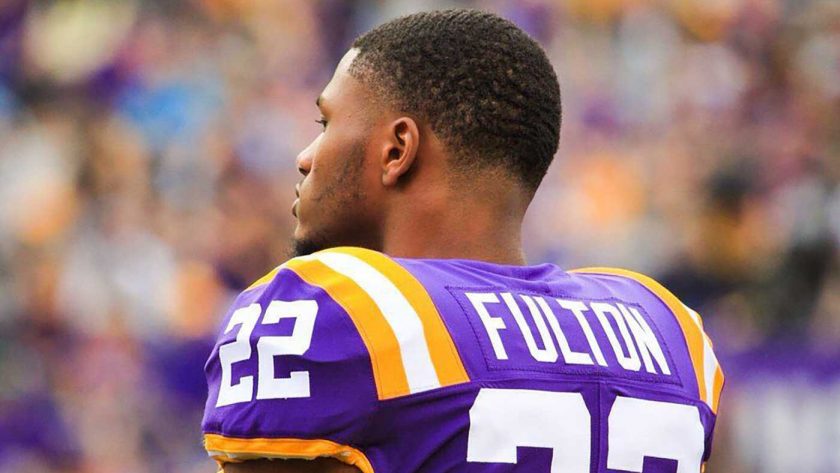 Okay, Fulton might prove a controversial name to feature but he has serious strengths to his game that make him a solid cornerback; he's physical but clever with it and his agility allows him to match up against anyone who faces off with him.
As a player on the field, he'll definitely be on the radar this year but he'll need to prove his fitness after his latest season was curtailed by injury. Then there's the small matter of the manipulated urine sample during a routine drugs test that landed him a two-year ban—although it was reduced to one on appeal—to overcome. Is it too much baggage? I think someone will take a chance on him.
Number 4: Justin Herbert, Oregon, QB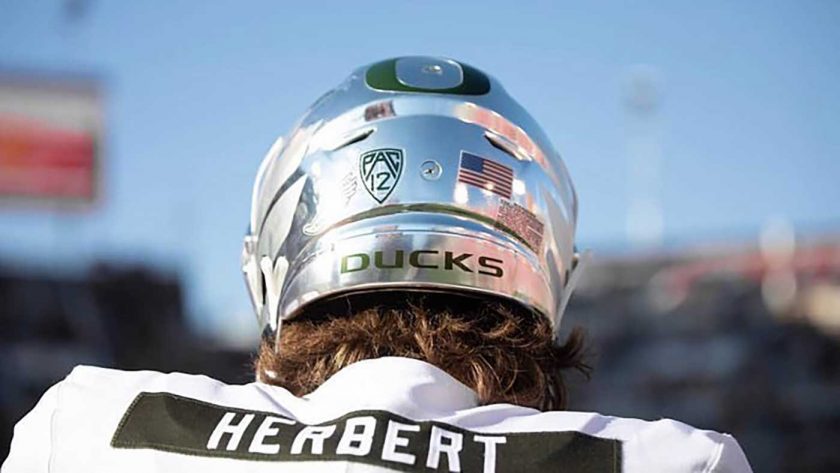 Herbert has posted strong stats since high school and was named an All-American in 2017. Last season he threw over 3,000 yards and bagged 31 touchdowns, which saw him rank second in the Pac-12 Conference behind Gardner Minshew (who was recently drafted to the Jacksonville Jaguars). He won't be the first quarterback picked but he'll be up there alright.
Number 3: Jerry Jeudy, Alabama, WR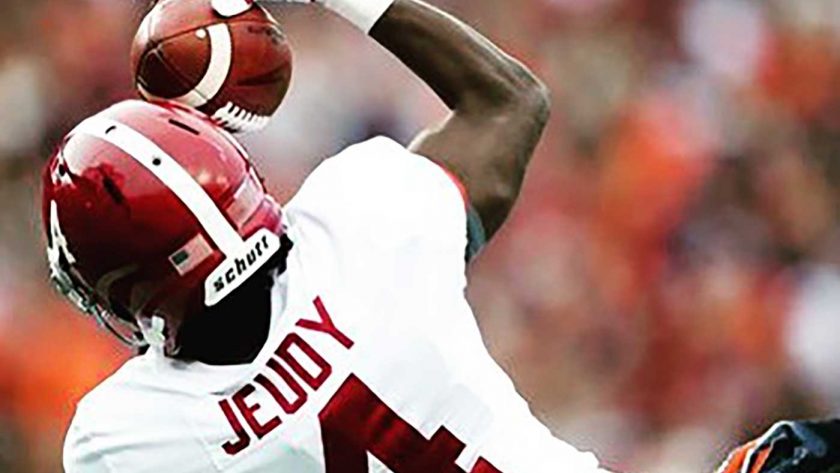 During his senior high school year, Jeudy recorded over 1,000 yards and 15 touchdowns before making an early impression at Alabama and was named the MVP at their end of spring training A-Day.
Since then he's gone on to become a key player for the team and won the Fred Biletnikoff award in 2018. He'll undoubtedly get his shot in the America's NFL line and when he does, he'll leave with a place in the college history books after his 16 touchdown receptions across 2017 and 2018 saw him rank fifth in the all-time list.
Number 2: Chase Young, Ohio ,DE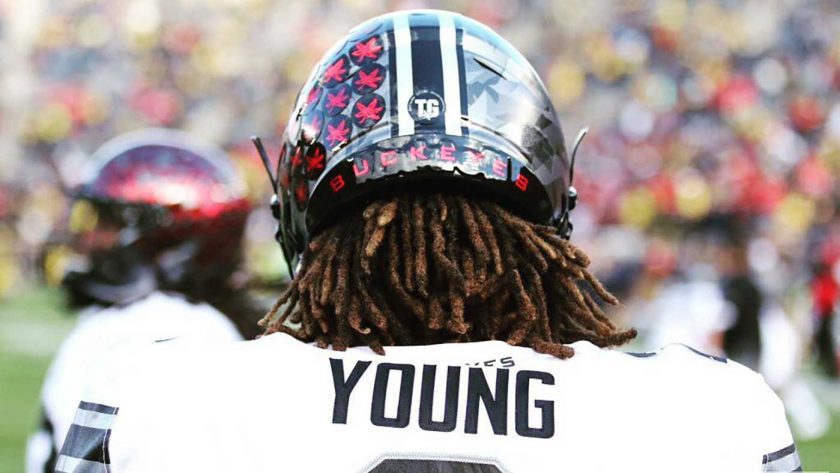 Young was raved about on leaving high school and was named an All-American; his freshman year saw him record four sacks before multiple ankle injuries hampered his progress in the season just gone.
Thankfully for Young, his teammate Nick Bosa suffered an injury paving the way for Young to get another opportunity—which he took with both hands. He turned in some impressive displays and still recorded double-figure sacks despite his limited playing time. If Young has a reasonably good run of fixtures this season, he'll be high up the draft.
Number 1: Tua Tagovailoa, Alabama, QB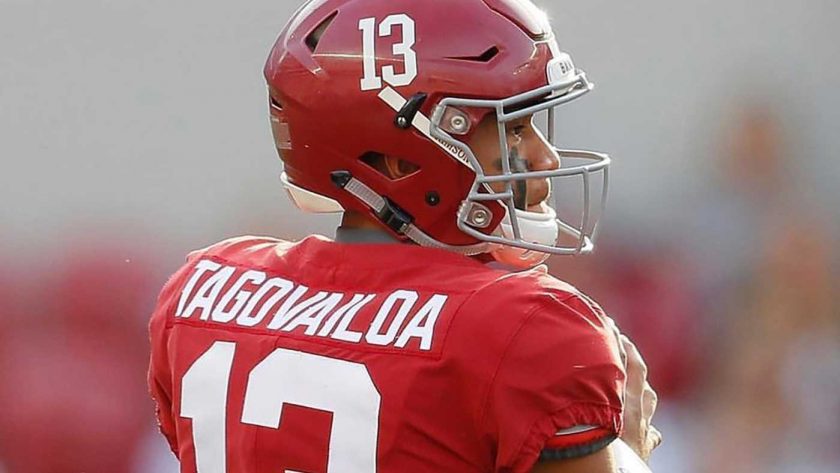 Tagovailoa is a shoo-in to be one of the top picks in next years draft—it is simply guaranteed. In his freshman year at Alabama, he gave everyone a sneak preview of what he was capable of when understudy to Jalen Hurts—who he replaced in the National Championship playoff before delivering the pass for the match-winning touchdown—he picked up the MVP award too.
Since then he's gone on to another level, winning both the Maxwell and Walter Camp awards and he's broken the FBS passing record set by Baker Mayfield—a number one draft pick who went on to set an NFL record for most passing touchdowns by a rookie. The only thing Tagovailoa is missing is the Heisman Trophy, which he missed out on in 2018 to Kyler Murray (this years number one pick), but don't be surprised to see him go one better in 2019; it won't be a shock if he is the next number one pick either.
There you have it; we might be a whole year away but that's five players who have it all ahead of them. My advice is to watch them closely because each and every one of them will deliver moments of magic throughout the coming campaign. So, are your fantasy drafts ready? Check out GameDayr.com for a comprehensive fantasy football guide!