Ever considered cycling the iconic Land's End to John o'Groats route? Looking to train up or just test your skills? Now's your chance. Mtb Epics UK are hosting a special Land's End to Bristol cycle event that will take place 20 – 26 May 2017. The route will take your through the beautiful but rugged Cornish coastline, up the green and lush Devonshire landscape, past quaint Somerset towns to finish in the vibrant South West city of Bristol. We caught up with the event's organiser Vince Major to find out more:
1. When did Mtb Epics UK start up? What is its aim?
Mtb Epics UK started around five years ago in 2012 with an aim to create some new long distance mountain bike (mtb) routes that cover the length and breadth of the country. The routes are a total mixed bag using well-known mtb areas along with lesser-known areas. We've tried to make the routes as interesting as possible by including famous buildings and landscapes etc. We've created five route guides so far ranging from 75 to 430 miles.
2. Tell us about the Land's End to Bristol event. What will be some of the highlights?
This Land's End to Bristol mtb route is the South-Western leg of our version of the iconic Land's End to John o' Groats that we're currently working on. It is a great ride on it's own so we thought it'd make a great event.
The event takes place over six days with each day offering something different. It's approximately 290 miles long with around 25,000ft of elevation gain. The main highlights are Dartmoor, Exmoor, The Quantocks and The Mendips but other areas like the industrial heritage trails in Cornwall and Devon, while not technically challenging, will add something different.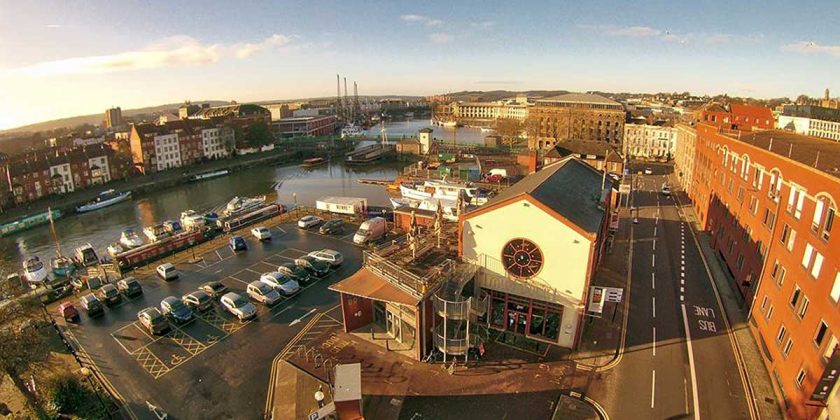 3. How many people usually get involved in your events? How many people are you expecting this year?
We are quite new to organising events! This will only be our fourth event. We organise an annual local ride in our home town of Northampton which is called 'The Solstice 100' and has become pretty popular in its first two years. We had over 90 entrants last year and are expecting over 100 this year. This will be our second multi-day event—we did a three day-er last May (The Smoke Ring Mtb Adventure) and had 25 riders take part. Sign-up has been good for this one and we're expecting around 40/50 riders. Our maximum number is around 50 due to limiting factors.
4. What are some of the key challenges of the event?
The main challenge for the riders is the constant hilly nature of the route. It's tough riding in the South West! There will also be plenty of technical trails to tackle along the way with a lot of rock to negotiate. As it's a linear route, the big challenge for us as organisers is to get everyone along with their gear and bikes from the centre of Bristol to Land's End.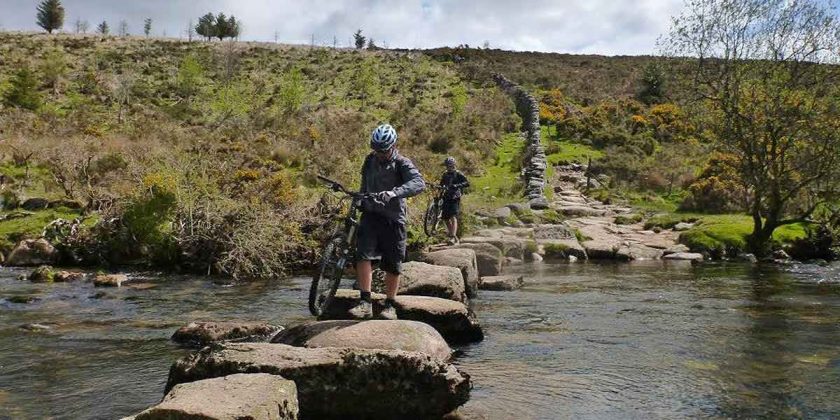 5. How much training do you recommend before a challenge like this?
Well I'm not really one for training, more of a 'get on ya bike and ride it person'! I think a few rides of 40/50/60 miles under your belt leading up to the event would be fine. It's not a race and we'll encourage people to take their time, enjoy the scenery and perhaps stop off at a pub en-route. The long daylight hours in May means there will be no rush to finish each day but knowing the competitive nature of mountain bikers, most will not hang about!
6. What support do you provide during the trip?
We'll be providing mechanical back-up throughout the six days—on the road and back at the campsites. There'll also be bike wash facilities, work stands and tools freely available at the camp sites. We'll also be picking any one up who's in trouble either through injury or fatigue.
Included in the entry fee are buffet breakfasts, tea/coffee and en-route food and water stations. We have chosen the campsite locations carefully so evening meals are easily available by way of pubs/restaurants and takeaways.