After watching the latest video from 'bike wizard' Danny MacAskill, entitled Cascadia, I was instantly transported to the world of Assassin's Creed. If you've ever played the games, it's not hard to make the link: tightly-packed Mediterranean skyline equals rad parkour playground. Taking this a step further on a bike, MacAskill takes an insane journey across the rooftops of Gran Canaria, Spain. Check out the video above, mixing vertigo-inducing lines and killer POV-footage. Make sure you watch till the end; the close-out stunt is awesome!
MacAskill's last major hit was the excellent Isle of Skye: The Ridge video, he made near his home in Scotland. Here he road gnarly natural terrain, that was seemingly impassable on a bike, as if it was a bike trail.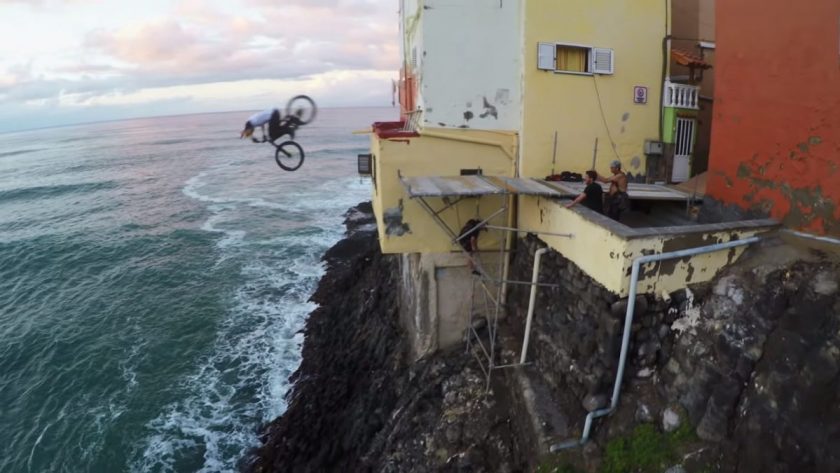 GoPro's 'Cascadia' was produced in collaboration with Mount Creative (http://www.mountcreative.com/) and Vision Ramps (http://visionramps.co.uk/) and returns MacAskill to more familiar man-made terrain. With the help of a few extra ramps, to adapt the urban landscape, MacAskill continues to push the leading edge of mtb trials riding! So…what's next?