When you think of cycling apparel, particularly road gear, you probably picture team sky or radioshack embellished jerseys and lycra bib shorts. Well, while this gear has proven itself time and time again from pro races to amatuer training sessions, they aren't exactly the best clothes to be wearing off the bike. Road cycle gear isn't normally that comfortable when walking; bib shorts for example are designed to fit your body in a riding position not when standing straight. Perhaps more importantly, in particular for most riders who commute by bike, this clothing isn't exactly stylish off the bike.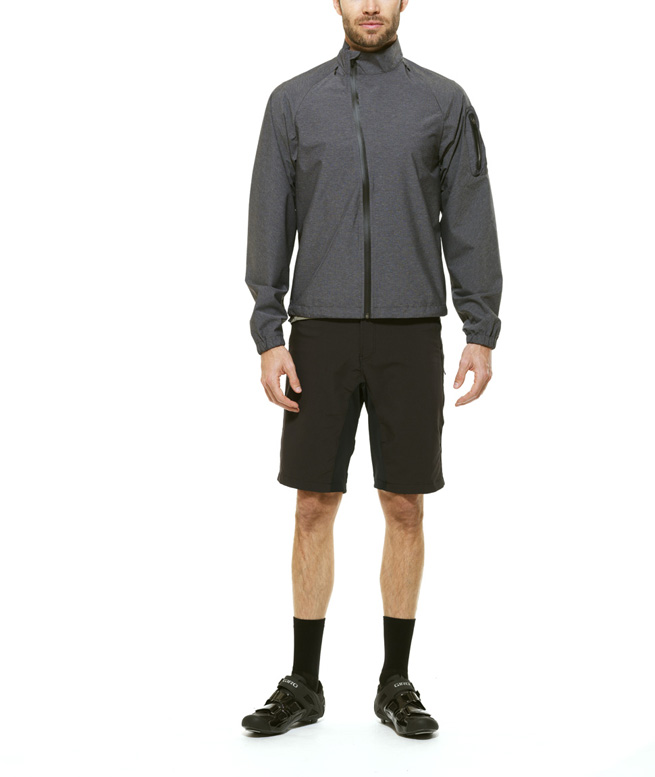 Cue Giro's line of cycling apparel that's rooted both in performance and style! While Rapha have already bridged this performance-style gap, Giro is the first major player in a long time to push the boundaries of mainstream cycling clothing. Following an early 2013 release, Giro's men's road line has proved popular. It's not hard to see why, at first glance they look just like regular clothes but there is a lot of hidden tech behind the fabric. Like Rapha, the key ingredient is wool; Giro's line goes beyond the normal blend of merino in combination with a synthetic, however. Giro have developed a wool-based fabric called Nycore that they say is "fabricated with a durable, lightweight nylon core." This means a lighter garment and also reduced sag – reducing the elongation problem that wool jerseys suffer with after they get wet from sweat.
Of course, padded shorts are a must for anyone spending a moderate amount of time in the saddle but Giro take inspiration for mountain bike apparel and focus on an under-short system; a lycra short with a minimalist chamois underneath a more baggy stylish short. Much of the line (from base layers to bibs, baggies to shell pieces) look a lot like the Rain Jacket and Mobility Overshorts above, incorporating traditional cycling-focused features like three-rear-pockets, but with less flash.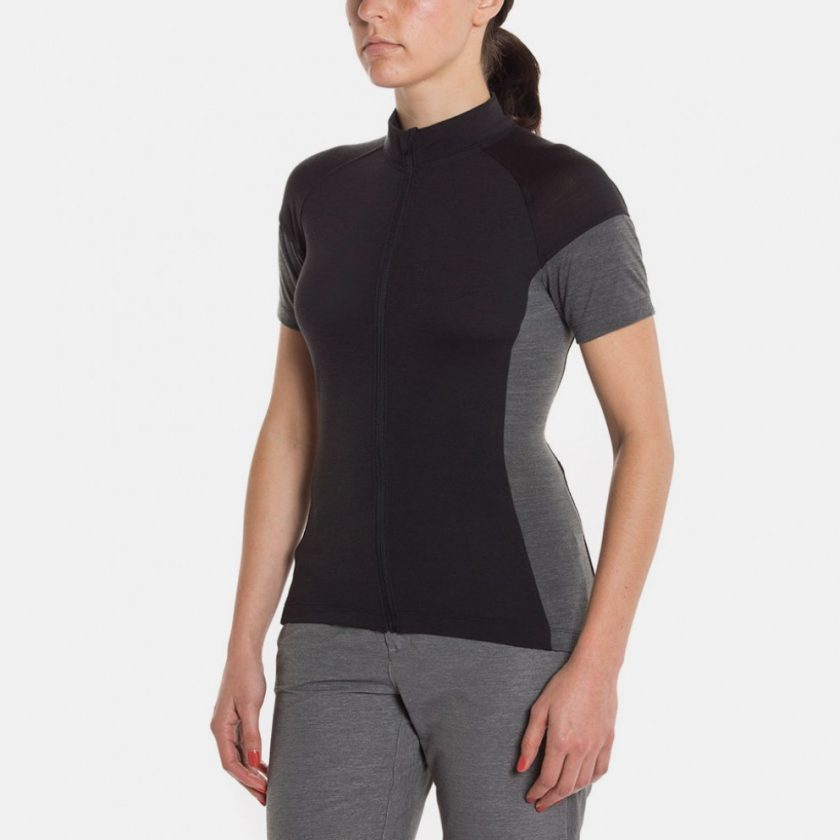 Following on from the success of the mens line, Giro are offering a 23-item womens range to be launched in spring 2014. Items include a pocketed base layer, a cozy wind-blocking hoodie, and tailored shorts. Check out the story behind Giro's cycling apparel below:
https://www.youtube.com/watch?t=14&v=I1iV-XGjAMo
While Giro calls this road gear, just like Rapha, it would still make great mountain bike clothing, too. Check out Giro's website for more info.