Italian sports and outdoor helmet maker, KASK, is once again supporting the Maratona dles Dolomites, one of the world's most challenging and picturesque one-day Gran Fondos which celebrates its 30th edition this July. The 2016 Maratona will be extra special as the route is shared with Queen stage of this year's Giro d'Italia (Stage 14).
To celebrate this fantastic event, KASK has created limited edition versions of two of its most popular road helmets; the Mojito Maratona dles Dolomites (black and white) and the Protone Maratona dles Dolomites (black). The helmets incorporate the bright colours of the iconic Maratona logo and will be available via all4cycling, and at the Maratona itself. Unfortunately, the designs will not be available in Australia or the USA, but for those of us in Europe and the rest of the world—they look awesome.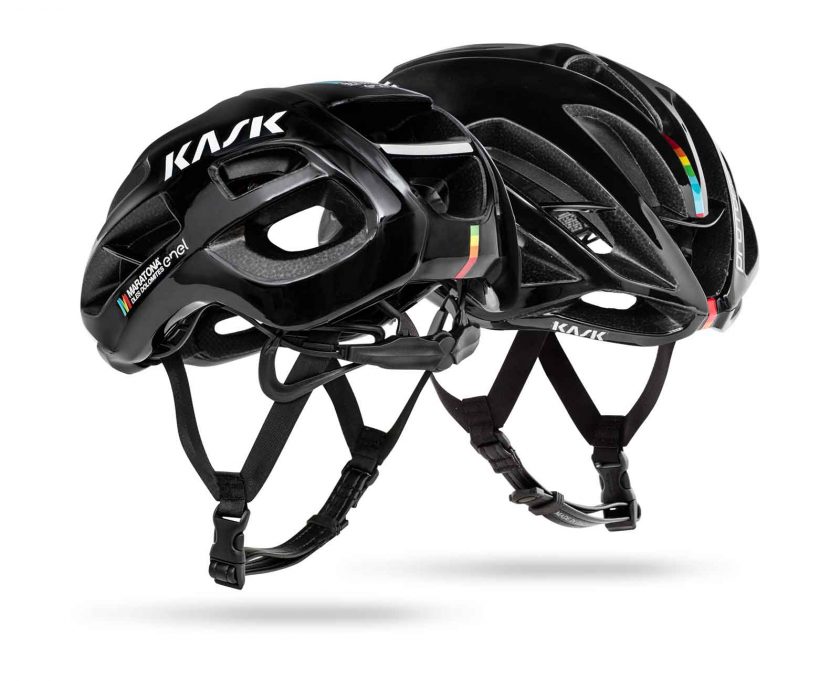 KASK will be showcasing these helmets for the first time at the Maratona exhibition area 'La Villa' from 30th June to 2nd July in San Leonardo, Badia. Both helmets will be available in either medium or large and will come in their own Maratona-Edition box.
KASKs Ylenia Battistello said: "The Maratona dles Dolomites shares many of KASK's values, we strive to support all cyclists challenging their abilities and setting their goals high.The Maratona enables cyclists to do this in one of the most picturesque places in the world!"
Michil Costa, President of the Maratona dles Dolomites organising committee said: "Having KASK on board as a partner in 2015 was a huge success, we admire their 100% 'Made in Italy' drive and their passion for stylish technology that works. Safety remains a key theme for the Maratona and KASK's impeccable performance speaks for itself."
Featured image: The Mojito Maratona dles Dolomites in white looks sharp. Photo: courtesy KASK