Yannick Granieri has one of the most impressive backyards we have ever seen. So when he approached Fox to see if they would build him a jump over the "Canal de Marseille", the river that runs right through his property, they jumped at the chance.
Not satisfied with shooting a few photos of Yannick clearing the 10m gap, Fox Europe decided to bring wakeboarder Lee Debuse down to the Canal de Marseille in France and into the fray for the project, last year. The resulting session provided some of the coolest images of 2014.
Granieri called upon his brother to help build the run-in into a pretty big kicker at the edge of the canal. It took them about two days but at the end, the wooden ramp looked sick, complete with a super steep landing ramp on the other side. To top that off, the fox team built a pipe, bolted into the canal wall, right below the kicker.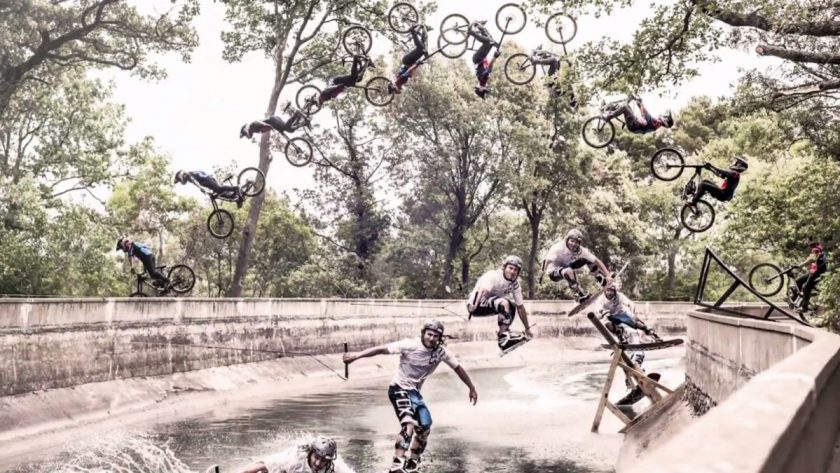 After Yannick was happy about clearing the gap, he decided to throw in a backflip, emulating Kelly McGarry's epic canyon backflip at Red Bull Rampage 2013. At the same time Debuse worked on putting together a pipe section. After a few takes, they synchronised perfectly, leading to the above image.