An elderly woman has been successfully prosecuted after being caught red-handed, a year ago, deliberately sabotaging a mountain bike trail in BC, Canada. Watch the video below to see hidden camera footage, used in the conviction, of the woman placing branches into the middle of the tail.
BC local Tineke Kraal was arrested and handed a suspended sentence as well as 150 hours of community service for the act of sabotage on the North Shore mountain bike trail.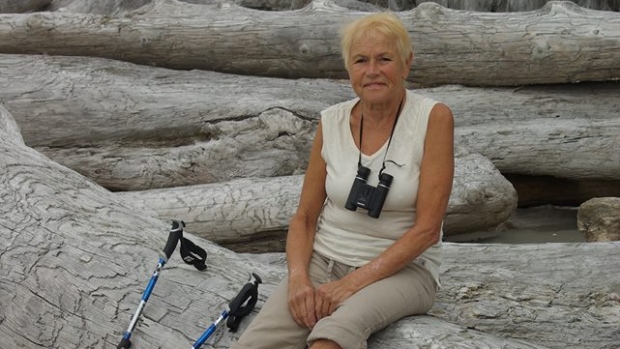 The footage was captured by two savvy local mountain bikers, after they decided to take action into their own hands, having previously found branches and other hand-placed obstacles around the Quarry and Lower Skull trails, located off Dempsey Road. They hid a set of infra red cameras around the area and trails and finally managed to capture the culprit in action. To their astonishment, the offender turned out to be a 64-year-old local female hiker—not someone you would associate with this crime.
Singletrack Magazine explained that "prosecuters pushed for a three month house arrest sentence while Kraal's defence argued for a conditional discharge. In the end the judge didn't agree with the prosecution that her intention was to impale riders but that her actions on camera indicated a 'casual approach' to laying the obstacles. The prosecution claimed that Kraal's arrest in January brought to an end a two year, almost daily campaign of sabotage."
Breakfast Television Vancouver reported on the story last January and interviewed Olympic Mountain Biker, Andreas Hestler. Hestler said "It's a shame it had to go so far as to get someone arrested, but really the forward progression we've seen in the trail and use for all users over the last ten years has been a very positive thing, so it's kind of a sad thing that someone has to be arrested because they are endangering people lives."
Kraal said she was very sorry and that she just wanted to slow the bikers down. In the end she was sentenced for the charge of 'mischief rendering property dangerous, useless or inoperative'.
Now that the legal process has concluded, hopefully both parties can move forward and build upon respect for each form of outdoor excursion/pursuit.
Via: Xtreme Mountain Bike