How do you follow perfection? For Rachel Atherton, only time will tell. Last season, she achieved just that—winning every single round of the World Cup as well as the World Championships.
In a new interview with Red Bull, Atherton reveals how she coped with the pressure throughout the 2016 season. For someone performing consistently at the top of their game, it may seem odd that they would have doubts. But, after each win and as she edged ever closer to a 100% record in 2016, Atherton would lie in bed at night "wondering 'what if' and maybe'," before each time coming to the same conclusion.
She recalls of her thought pattern during the course of last season:
Mostly when I did think about it I thought 'nobody has ever done it so it must be impossible'.

And in a way the closer it got to the end of the season, the less likely it seemed.
At the last race of last season in Andorra, her back was so bad—because of an injury picked up in training–that she feared she might not even race let alone aspire for victory in the World Cup finale.
Understandably, she has an even greater target on her back in 2017 for her rivals and will once more be the rider to beat.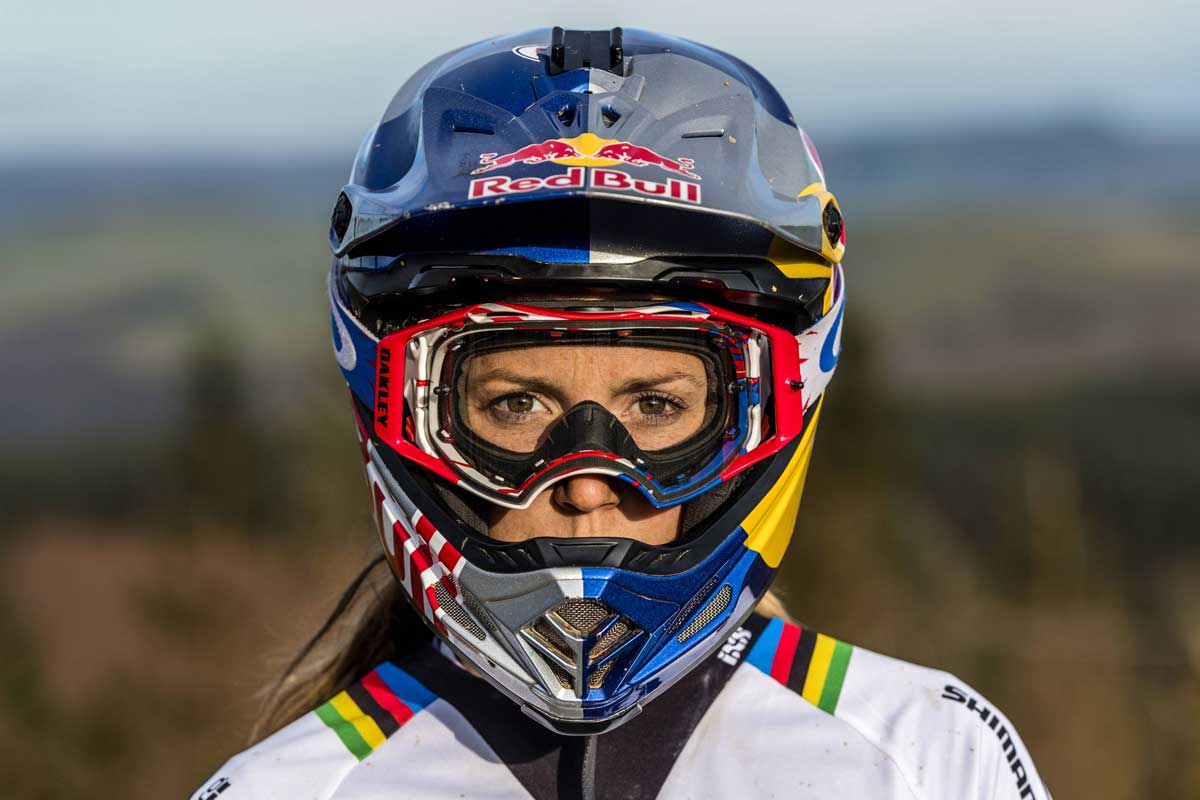 Can she match perfection once again? "Almost 100% not," she admits:
The last two years have been unreal. In 2015, I was second at round one in Lourdes.

If I had won that first race that would be two perfect seasons.
It is in Lourdes that the 29-year-old once again gets her season under way from 29-30 April.
The winning mentality has not shifted but, after the pressure and expectation of the past two seasons, she is allowing herself to focus on enjoying her season in the saddle a little more.
I want to soak it all up because no one races forever. Of course, I still want to win but not at all costs anymore. I've got nothing left to prove to myself and that I believe is the hardest thing to achieve.
Long-term, there is the bid to become the most successful rider in World Cup history with 41 wins but, with such a number not mathematically attainable during this season, she is adamant it is not currently part of her thinking.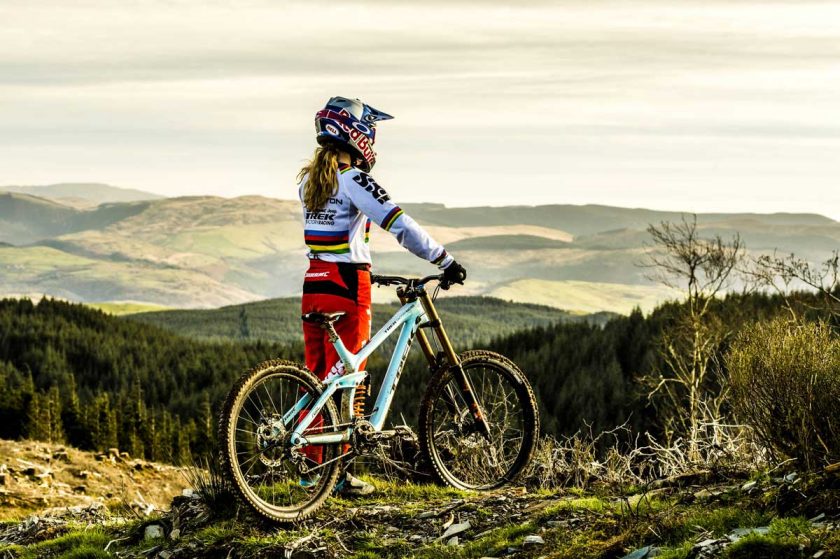 Atherton, though, admits the pressure did take its toll last season particularly at the World Championships after her World Cup clean sweep.
There the pressure was unbelievable to put it altogether one last time. I wanted it so badly and I just tried to ignore it. I was pretty loopy the whole race, my emotions were all over the place.

Each morning I would have to physically run around the pits early like a mad dog trying to get rid of enough excitement and energy so that I could contain myself and get on with warm-up and practice.

I've never had that much nervous energy before that I literally couldn't keep myself still.
Whatever the approach, it paid off with a winning finale, a season so prolific that it earned her two major awards: The Laureus World Action Sportsperson of the Year and BT Sports Action Woman of the Year.
For her, the awards were more about the sport than her own individual achievement: "I think the awards put downhill mountain biking in front of a lot of people who won't have seen it before so I'm really grateful.
Everyone who watches downhill for the first time is absolutely wowed by it. They all totally love it and want to know more. That is so cool and proves our sport can be appreciated by a much wider audience.
Atherton was central to that wow factor in each and every World Cup round in 2016. A wider audience is expected to be watching as she tries to repeat perfection. See you in Lourdes.
Featured image: Olaf Pignataro/Red Bull Content Pool