Czech Republic's Tomas Slavik dominated this year's Red Bull Valparaíso Cerro Abajo, securing his first title after a tight race against the clock.
Regarded as one of best fourcross riders in the world, the 29 year old has many titles to his name including: King Of Cranworx, World cup winner, 4X Pro Tour champion and many times National Champion. Slavík started racing 4X professionally in 2009 after performing well at Czech national level in the discipline and also in BMX racing as a junior. He currently rides for GHOST bikes.
The race
The World Heritage Site played host to 40 international athletes in a spectacular urban downhill race, which celebrated its 15th anniversary.
The elite field had to negotiate some of the most testing corners of the year around the cobbled streets and stairs during the 1.8km course in the coastal port.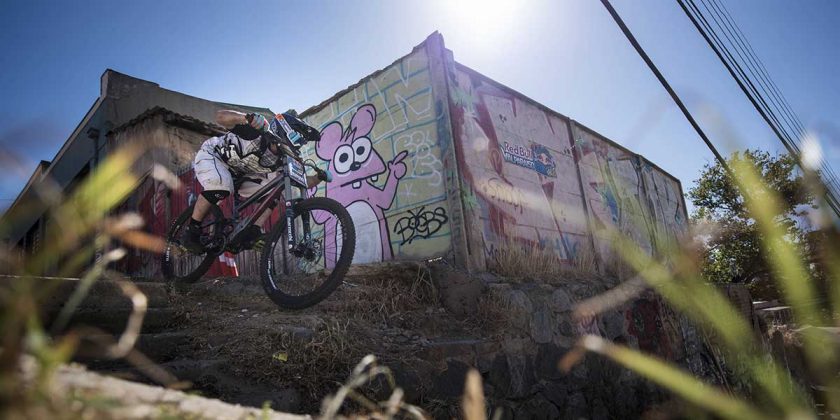 Slavik clocked a record time of  two minutes 48.48 seconds to win by just over two seconds from Britain's Bernard Kerr with local favourites Pedro Ferreira, Mauricio Acuña and Matías Núñez delighting the home crowd to finish in third, fourth and fifth respectively.
Slavik said:
I'm stoked. After four years of racing Red Bull Valparaíso Cerro Abajo, I did it. It was a great experience to race against these riders in this beautiful location. I would definitely come next year and I would tell other international riders to come and try this event too.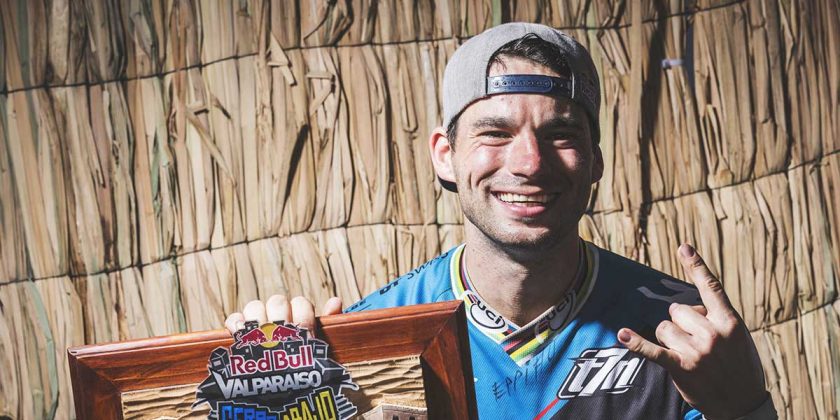 The 15th edition of Red Bull Valparaíso Cerro Abajo demonstrated why this passionate race has become one of the most recognised global urban downhill races.
Slavik during the final run of Valparaiso Cerro Abajo in 2015 where he took 2nd place:
https://www.youtube.com/watch?v=kvKqAGT94s0
Full Results
1. Tomas Slavik (CZE) 2:48,480
2. Bernard Kerr (GBR) 02:50,560
3. Pedro Ferreira (CHI) 02:52,520
4. Mauricio Acuña (CHI) 02:53,640
5. Matías Núñez (CHI) 02:53,720
6. Adrien Loron (FRA) 02:58,260
7. Logan Binggeli (USA) 02:59,250
8. Oscar Harnström (SWE) 03:01,290
9. Santiago de Santiago (ARG) 03:01,830
10. Felipe Agurto (CHI) 03:02,060
Featured image of Slavik during the race. Photo: Alfred Jurgen Westermeyer/Red Bull Content Pool