Red Bull Racing have unveiled their new 2017 contender ahead of the new F1 season. Meet the sleek and powerful RB13.
The new engineering regulations mean that the engineers have working hard to ensure the car gives the team a chance to eclipse Mercedes this upcoming season. The team finished second in the constructors' race last time out.
Team Principal Christian Horner revealed earlier in the week:
We are like a swan on the surface and paddling furiously underneath but that is the same as every preseason so generally we are on target.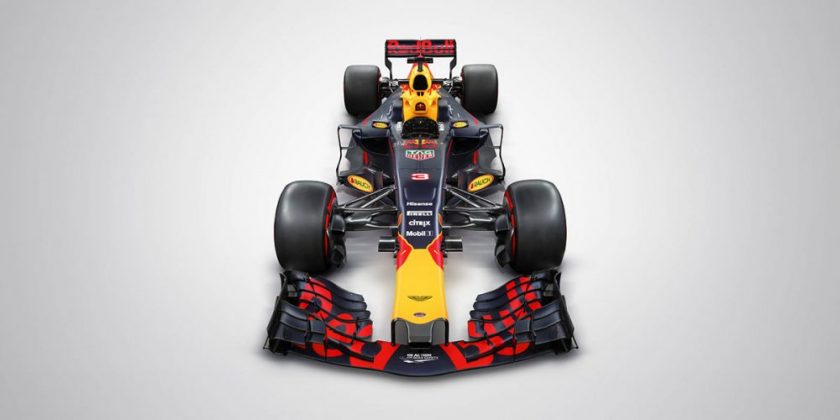 Meanwhile, Chief Engineering Officer Rob Marshall said:
The car is expected to be between three and five seconds a lap faster and most of that gain will come through cornering speeds where the increased down force on the car will mean the car will go around the corners quicker.
Australian driver Daniel Ricciardo, who came third in the 2016 drivers' championship, revealed: "The car is going to feel a lot different. Both front and rear tyres are significantly wider." Dutchman Max Verstappen added: "Hopefully we have built a very competitive car. [The] mood is very positive."
The 2017 Winter Test Schedule kicks off on 27 February with the Circuit de Catalunya in Barcelona. Find out how F1 drivers have been preparing for this year's season.
Featured image of Red Bull's RB13. Photo: David Clerihew/ Red Bull Content Pool