Skateboarders around the world know all-too-well the frustrations of learning a new trick. Time after time, miss timings and incorrect foot positions can go unnoticed, meaning that you consistently fail to land the trick but can't work out where you're going wrong. Well a team of from Buenos Aires, Argentina share these frustrations and look to have developed a really cool solution called Syrmo.
The team started working on the project about a year ago. The idea came to them while playing Tony Hawk's Pro Skater and realized it would be beyond awesome if there was a device that could bring the Tony Hawk video game to life! Thanks to what they describe as strong electronics and software chops they have created one.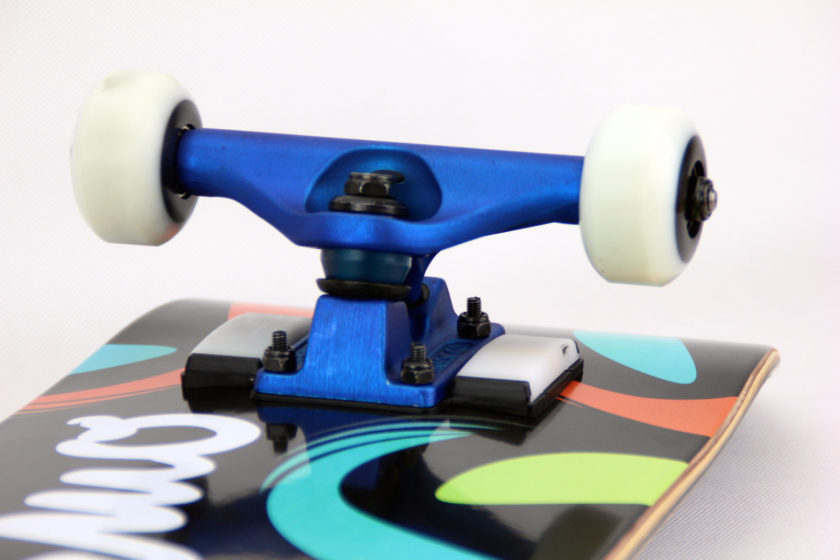 Syrmo, consists of a motion tracking sensor which attaches to your skateboard like a riser pad, sitting mealy under the trucks. Being just 1mm thick and weighing just 50g, the riser is very small. This means that there is minimal/no impact to the balance and weight of the board so you can skate as normal. The motion tracker records a shed load of stats and transmits these to your smartphone via the Syrmo app and the latest bluetooth tech. The motion sensor uses a LiPo battery which Syrmo says give 24+ hours of use so you can easily use the device for multiple skate sessions before it needs to be recharged. When you do run out of power, the battery can be removed simply, without the need to detach the trucks.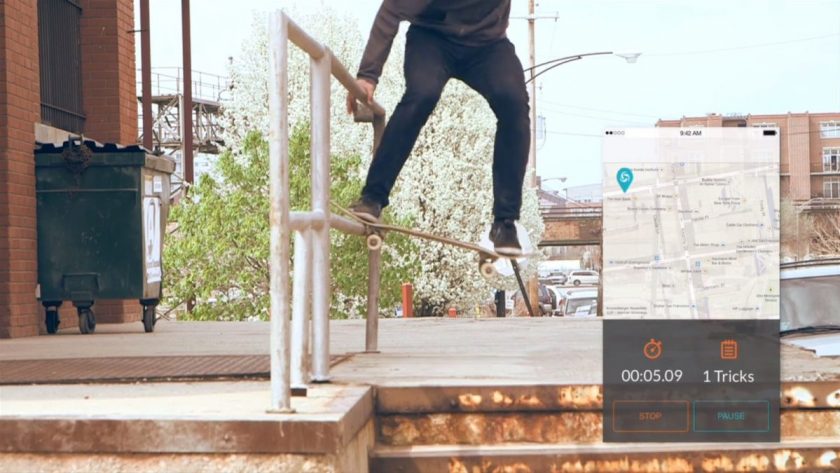 By running Syrmo, skaters can keep a trick-by-trick record of their entire session to analyze when they're done. You can review how many tricks you landed, how long your session was and how many miles you skated. Using geolocation, skaters can track their skate routes, to share with friends and to discover new ones. One super cool feature is the auto geo-localization of every trick. This means that as you ride, Syrmo will automatically record the exact time and place where you landed tricks. The device will also attach a number of other cool stats to this timestamp, like air-time, distance, ollie-height and pop-force.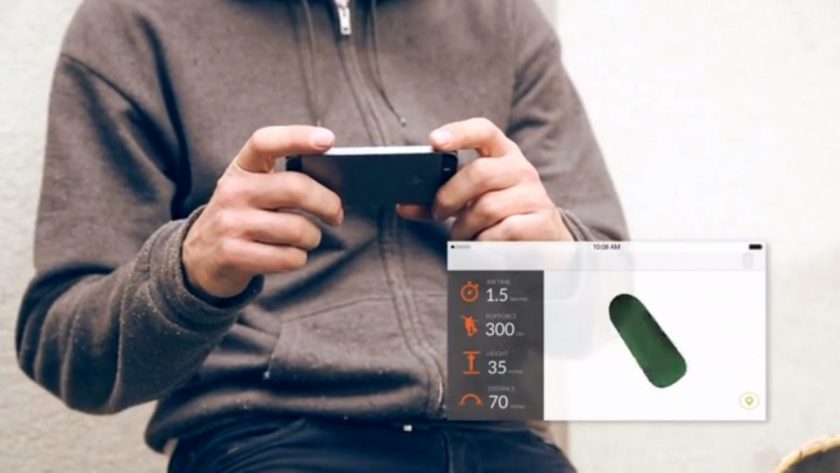 Syrmo really comes into its own though, when used as a teaching tool. Incredibly, the state-of-the-art motion sensors in Syrmo record your board's movements precisely. After a skate, or just a trick, you can check the app to see a rendered 3D model animation of your board's movements during the trick. Skaters can use this information to identify where they went wrong and right.
By filming your tricks with the app, Syrmo's auto-editing features are utilized. When filming and entire skate-run the tracking sensors will work in tandem with the app to break the footage down into auto-cut trick by trick videos for use in action sports videos or to share directly with the community. The app will also add in slomo effects at key points to add that professional touch. Each trick video can also be used as a teaching tool to identify the skaters strengths and weaknesses, particularly when viewing the footage in slow-motion. Other filming features bundled into the app include custom filters, like sepia or black and white
It's a really cool idea and the technology behind the device is quite advanced (more than simply tapeing a Wiimote to the bottom of your deck). However, decks get beat up pretty badly after skating it for a while, so Syrmo will have to be tough; I'm not sure if skaters will want to add high tech (vulnerable equipment to their deck). So will Syrmo be as popular with skaters as Strava is with cyclists? What do you think?
If you like the idea check out Syrmo's Kickstarter campaign, I for-one hope that they make there target and manufacture the device.