Reflecting on the Final of the Billabong Pro Tahiti yesterday, it's hard to put into words what surfers and surf fans around the globe watched – it was pure magic! The drama and quality of surfing was so concentrated that it was hard to take it all in. Now, at the tail-end of the event, ripples of what many are calling 'the best surf content ever' have been left through-out the surf community, as the world's surf media showcase and talk about the best moments that occurred throughout the event.
Kelly Slater, who finished second behind Gabriel Medina said, "I've never seen anything like it and today will go down as one of the best days of surfing in my career, no question." Like Kelly, we are left with the memories of the contest to enjoy again and again.
https://www.youtube.com/watch?t=37&v=XqD6X339FdU
You'll find it hard to find a surf-fan, who would argue against the heavyweight Semifinal of Kelly Slater vs John John Florence being the most exciting heat of the whole contest. The heat exploded straight off-the-bat with two of the best regular-foot tube rides, seen in a contest, back-to-back. Kelly scored a perfect 10 (every judge gave him a 10) and JJF came close with a 9.90.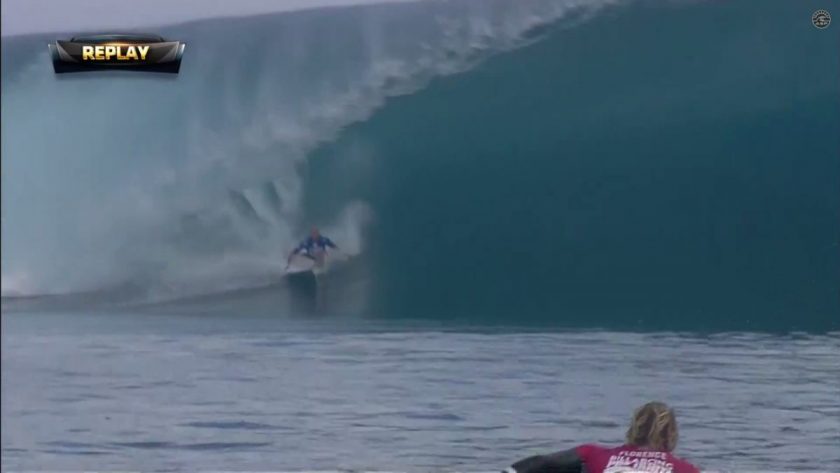 John John Florence did not seem fazed however and notched another nine-point ride on his next wave. Kelly Slater grabbed the rail for a high-line on his next wave to answer with an 8.17, putting him in second position. The midway point of the heat saw the lead exchange hands again as the 11-time World Champion scored a 9.77 to bring him within three-hundredths of a point of a perfect heat total. Florence improved his bottom score to a 9.40 but needed to be perfect to take out Slater. The heat came down to one final wave, with Florence needing a 9.88 to win. He powered through a drainer with 30 seconds remaining but when the scores came in, he had a 9.87 – short by just 0.01. Slater and Florence were tied on combined score, however, with the pocket 10, in accordance with the ASP Rulebook, Slater got the nod for holding the highest single-wave score. That heat will go down in the history books!
The highly anticipated Final between Brazilian, Gabriel Medina (current No. 1) and Kelly Slater gave us a chance to watch two of the most strategic surfers on Tour surf against each other.
After a restart, Medina took the lead with a 7.90 and then a 9.07. Kelly was uncharacteristically struggling to find his game and a crucial mistake, where he paddled for a wave but pulled back, lost him priority. Slater regained his focus and got back in play with a massive, hollow barrel – he took a high line and was spat out the other side to a roaring crowd and a 9.63 score. Medina answered back almost immediately though, charging through another steep barrel for a 9.53.
In the closing half of the round, each surfer took a wipeout. For Medina it was the first time he'd fallen during the contest and as a consequence it looked like his energy had nearly depleted. Here was Kelly's chance; having managed to narrow the points gap, he now had three minutes left to score the required 9.33 to overtake his opponent (a position Slater is not unfamiliarity with). Slater took off on a sizable-looking wave but got caught up in the foam and spray. Then, with fewer than 30 seconds left he launched off on a wave that Medina had let go. Some tense moments followed, as the judges considered Slater's final ride. But in the end he earned a 9.30, coming up a mere .03 short and giving Medina the Billabong Pro Tahiti victory in epic conditions!
"It was incredible," said Kelly Slater. "I've never seen anything like it and today will go down as one of the best days of surfing in my career, no question. Congratulations to Gabriel. He was in rhythm all event and specifically in the Final, and he's on fire this year. We switch gears big time for Trestles and I'm looking forward to the rest of the season. There's a lot of work ahead."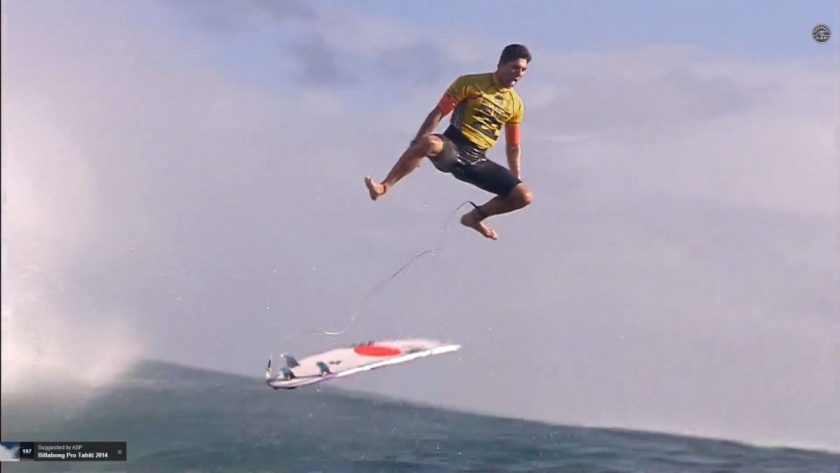 "I don't really know what to say," said Medina after his win. "I went home to talk to my mom, and the words she said inspired me: 'No one is bigger than God.' And I trust in God. I think that was him. I am so blessed to have these conditions at Chopes. I'm so happy right now…Kelly is a legend of surfing," Medina continued. "When I fell off, I thought I had lost that heat. But I thank God. This is the best feeling ever."
The Hurley Pro at Trestles in a couple weeks time will see a shift to high performance surfing, see you there.