A 30-year-old bodyboarder, who loved sharks and worked to prevent deaths by shark attacks on Reunion Island, became a fatal victim of a shark attack on Saturday.
Adrien Dubosc worked on the Shark Watch Patrol to warn others of the presence of sharks in the waters around the French island in the Indian Ocean that has been plagued by attacks from tiger and bull sharks.
Dubosc entered the water at Pointe au Sal (Salt Point) in his hometown of Saint-Leu to go bodyboarding with friends when the incident occurred at a beach where watersports are officially banned, according to GrindTV and Daily Mail.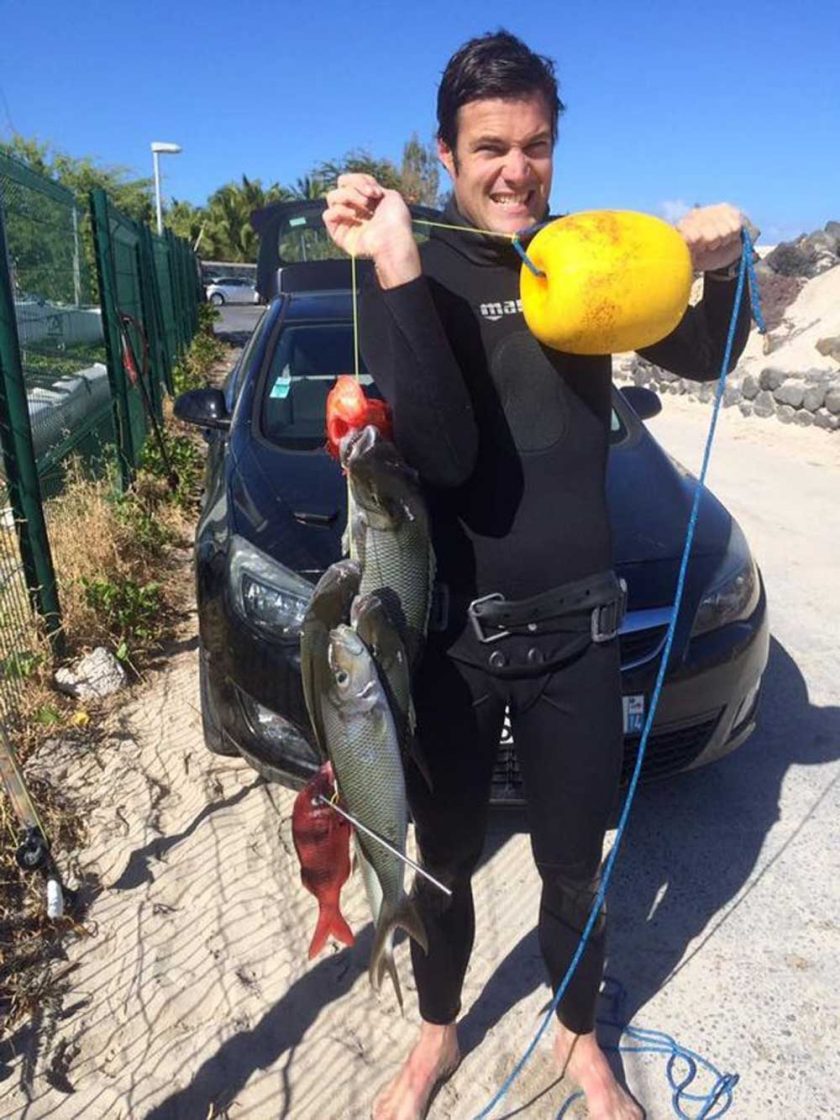 The tragic event comes just two months after a similar shark attack, at the same 'black spot', took the life of Dubosc's close friend and fellow bodyboarder, Alexandre Naussance.
There have now been 21 shark attacks, resulting in 9 deaths, since 2011, with the 20th shark attack, in February, fuelling Kelly Slater's controversial comments regarding the culling of shakes off the island.
On the most recent attack, a police spokesman said:
The young man was in the water with two friends when a shark attacked him, biting his right thigh and his groin area.

The victim was pulled out of the water, and emergency workers arrived very quickly.

Despite cardiac massage, he died within half an hour of the attack.
According to the Daily Mail report, members of a medical-psychological emergency unit had to attend to witnesses on the scene, due to the psychological trauma.
One witness, Frederic Carre, explained that there had been a huge amount of "anger and emotion" when people saw the shark attack unfolding.
The Daily Mail concluded:
Dubosc's death will intensify the shark crisis on Reunion, which is by far the most dangerous place in the world for shark attacks.
Surfers moving away from Reunion Island
https://www.instagram.com/p/BSds0rIl2cT/
GrindTV reported that the ongoing shark issue has led to pro surfer and former Reunion Island local, Jorgann Couzinet, to move away from the island three years ago. In an interview, Jorgann Couzinet said:
I lived in Reunion Island all my life until I moved to France three years ago. I had to leave because of the sharks. I can't really surf there anymore; it's too dangerous. It would have been impossible to have a career if I [had] stayed.
The 23-year-old was one of the island's most promising junior-level surfers and relocated to Hossegor, France, in 2014. 2017 has been his most successful year yet on the World Surf League circuit, with podium finishes in Israel and Australia seeing him rise to second place on the World Qualifying Series.
Our thoughts are with Dubosc's family and friends. Featured image: Adrien Dubosc/Facebook