DJI has just landed another punch in its battle with GoPro, for dominance in the drone market, with the launch of a revolutionary new palm-size quadcopter called Spark. The Chinese brand's new breakthrough drone weighs just 300g (0.7lbs), is compact (about the size of a soda can with four propellers), and flies with simple gesture control. The Spark is being marketed as a drone that anyone can use (regardless of experience or ability to use a controller) and costs £519 (UK) / $499 (US).

Gesture control
Spark's small size is certainly enough to grab your attention, but when you consider how much technology DJI has managed to squeeze into their new device, you'll find yourself wondering how they did it. Probably the most talked about feature so far is the drone's gesture control functionality and ease of use. To get the Spark airborne you double tap the power button and it takes off from your hand. It senses your hand as the controller, and you use your palm to tell it where to go by waving it toward or away from you. If you want it to back off a bit, say to follow you from above as you mountain bike, give it a wave and the drone will still keep you in the frame but follow from above at a height of about 3 metres (10 feet). Make a square with the thumb and forefinger of both hands and it reads that as a sign to snap a still. Wave at it with both hands and it comes in for a landing, right back to your open palm:
DJI Spark experience
It's clear that DJI looked at the entire drone experience when designing the Spark. Debuting the drone at New York's Grand Central Station, DJI's director of strategic partnerships Michael Perry explained that beyond making flight controls easier, they also wanted to make video editing more accessible. At the launch, Perry unveiled DJI's new video editing software called Go4 and displayed how you can plug a smartphone directly into the Spark, draw out its recorded stills and video, and have them automatically integrated into a short video with transitions, fades, music, and titles, all created in less than a minute on your phone. While this isn't a replacement for manual video editing, it works great for instantly shareable highlights from your day, when spending hours grinding through clips on your laptop just isn't worth it.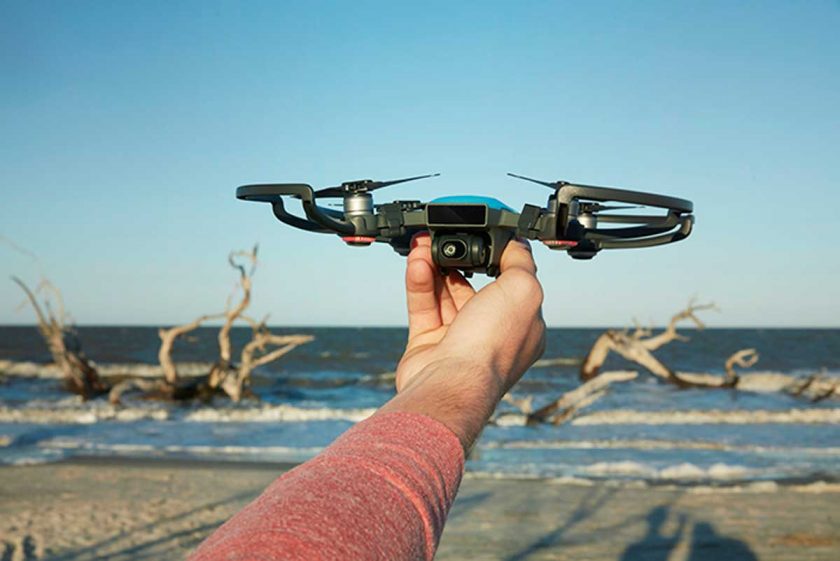 At this point, you might be wondering whether this thing is capable of shooting anything more than basic footage. The short answer is yes—you can fly the Spark manually up to 100 metres (109 yards) away using a smartphone (over wifi) and much further using a radio controller (more on this later). For those looking for more advanced autopilot modes, the Spark has this covered with several new pre-programmed flight modes, called QuickShots: Dronie does the classic fly up from the subject, keeping them in focus, then pans the camera up to reveal the broader landscape; Rocket points the camera down on the subject and sends the Spark straight up; Circle keeps the subject at the center of focus while circling them; and Helix does something similar but continues to unravel in a widening corkscrew, flying farther and farther away. All of the QuickShot modes automatically spit out a 10-second edit of that footage, for social media instant sharing (of course, you can go back and look at the entire footage later if you want.)
For those looking to push the Spark to its limits, the optional remote control is a must. This extends the drone's operational range to an impressive 1.2 miles (2km), and you can use DJI's ActiveTrack (also accessible using a smartphone) that automatically tracks any subject you choose and keeps them in the frame. Past DJI drones have also featured ActiveTrack, and users have reported mixed results, but DJI claims they've improved the tech so that it maintains subject tracking even during fast action.
Another feature that's sure to come in useful is the object avoidance sensing and avoidance system. The system constantly scans the surrounding environment and functions outdoors with GPS/GLONASS as well as indoors. As for the onboard camera, it has a 1/2.3-inch CMOS sensor with 12MP resolution. In video mode, DJI is promising 30fps at 1080, which isn't the ultra-smooth frame rate we're used to getting from most action cams, but I guess sacrifices had to be made somewhere. From the launch trailer, video capture looks decent enough, but we'll have to wait on a test before we can tell how well it handles shadow-to-bright transitions and fast-paced action.
All features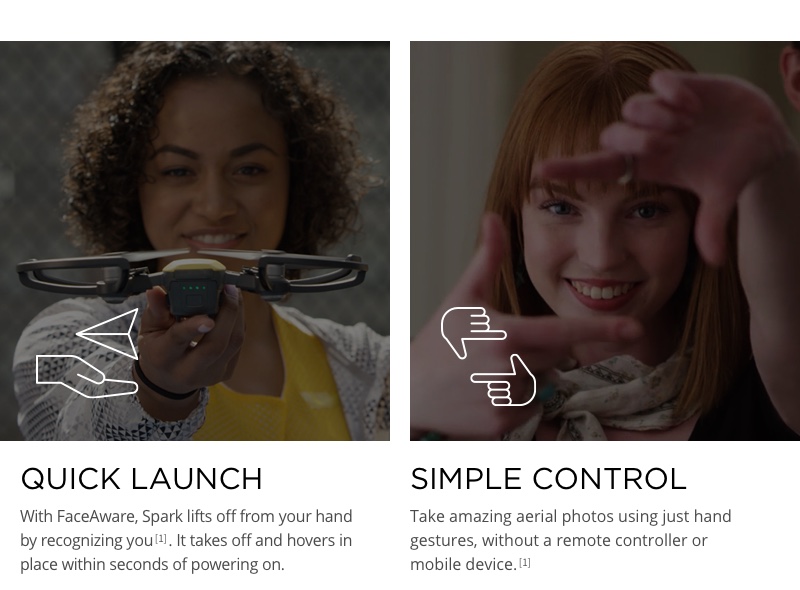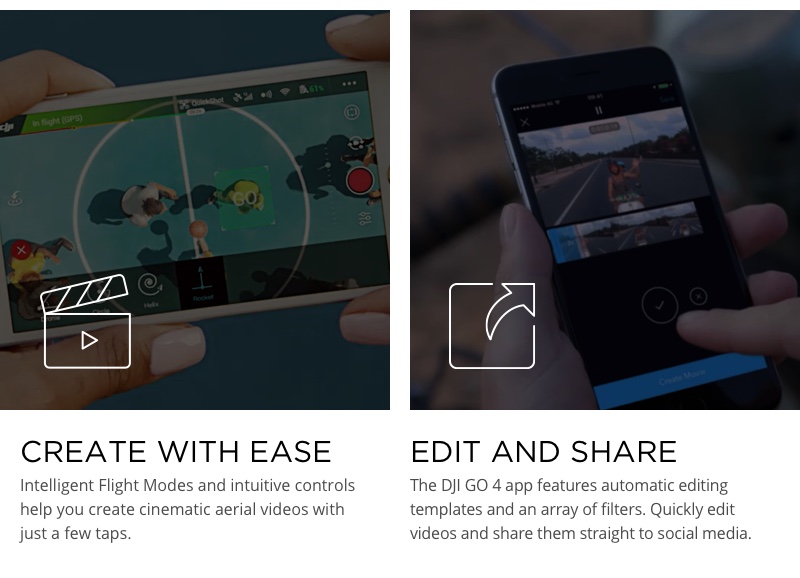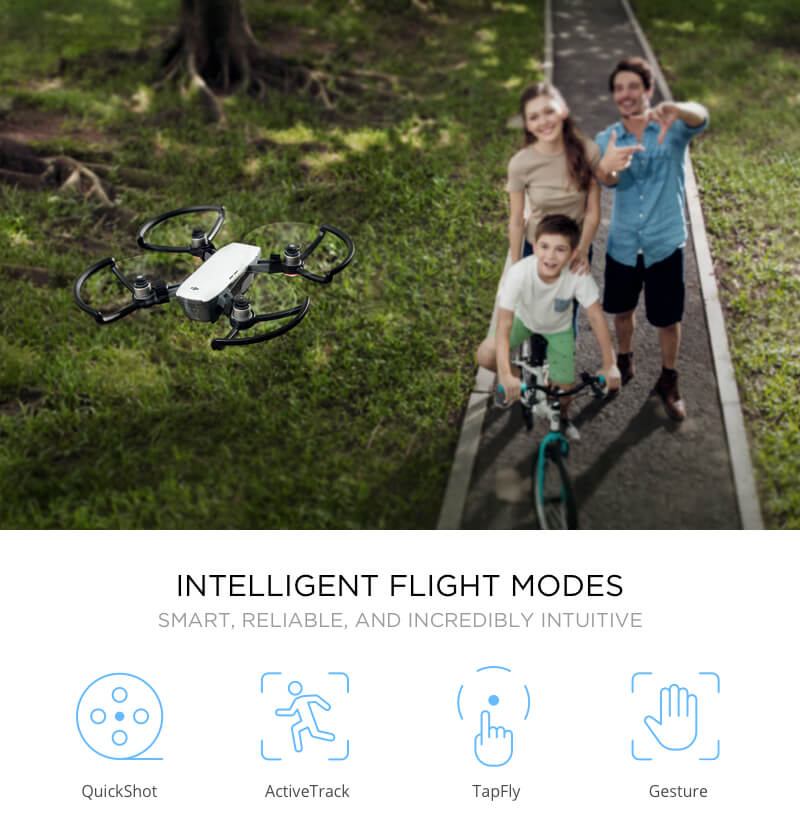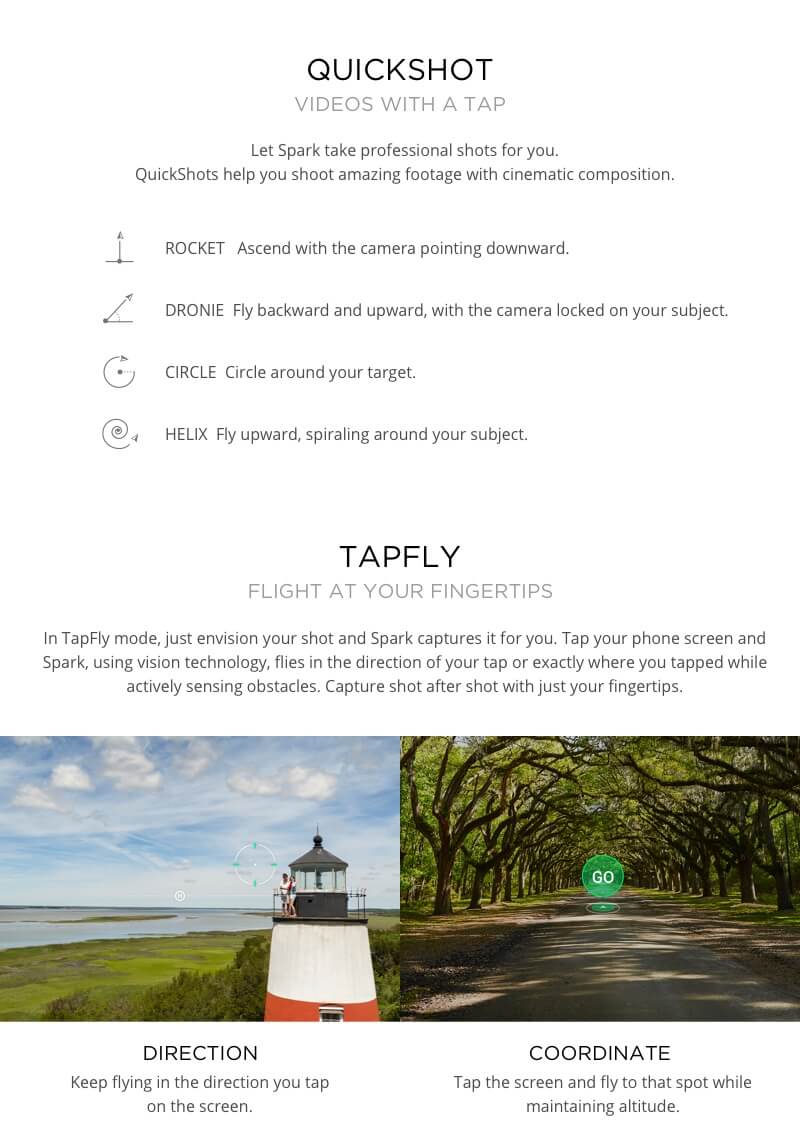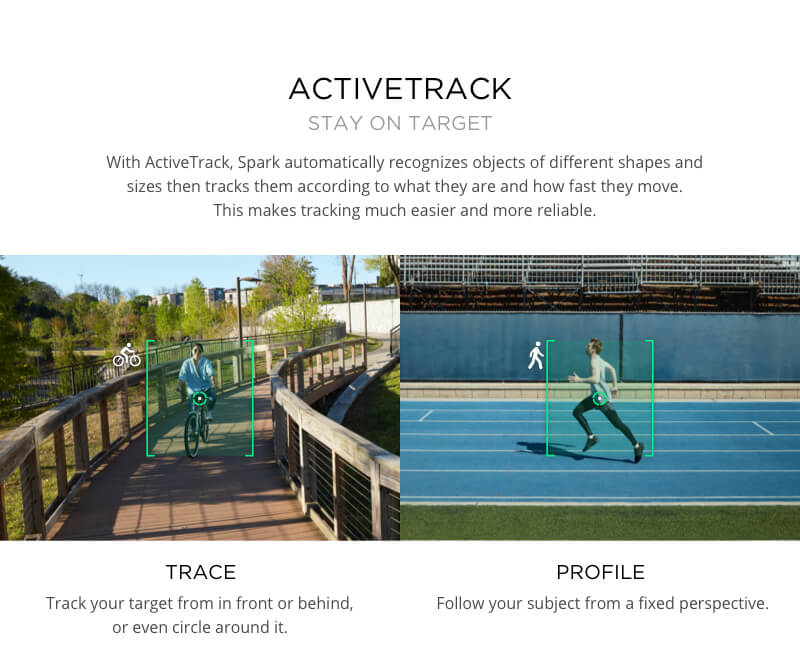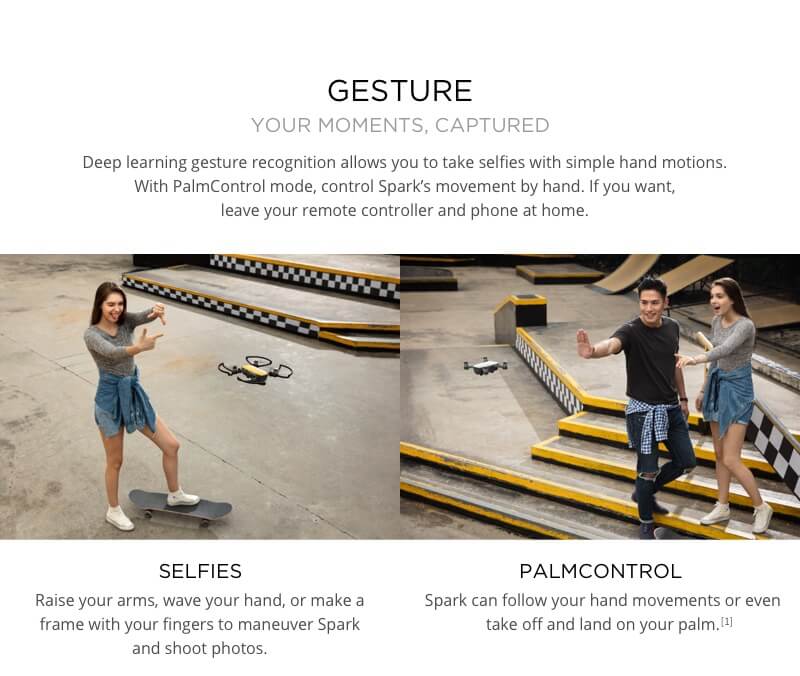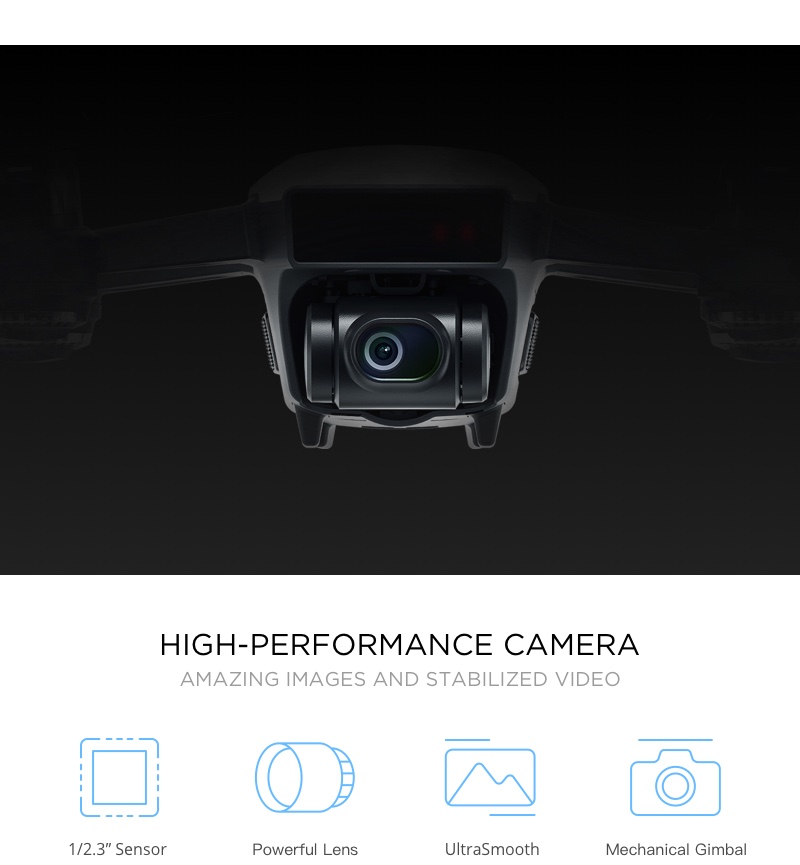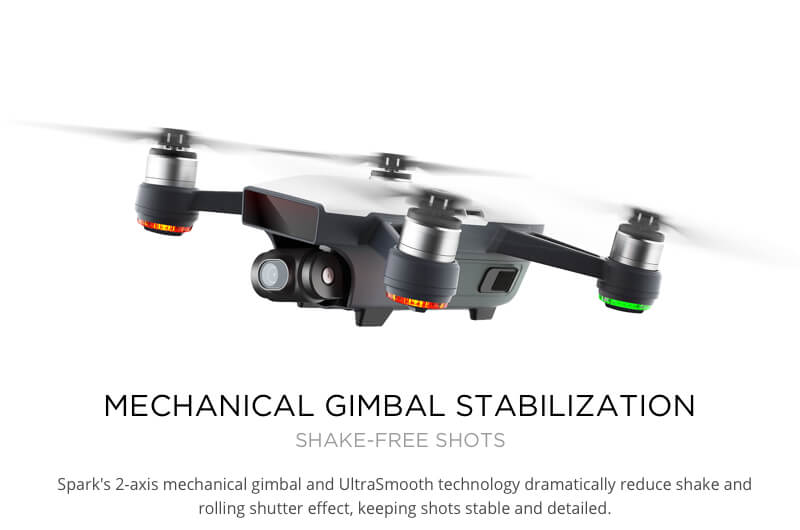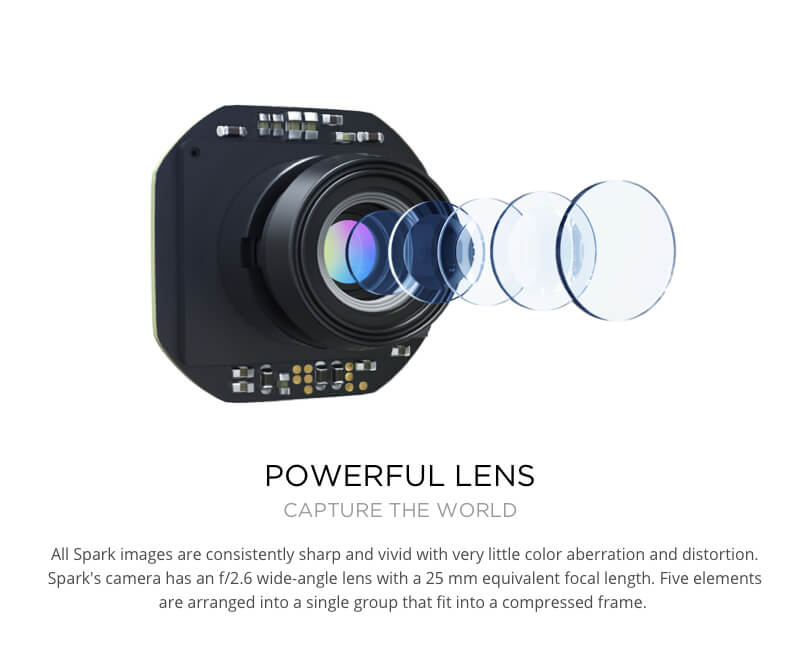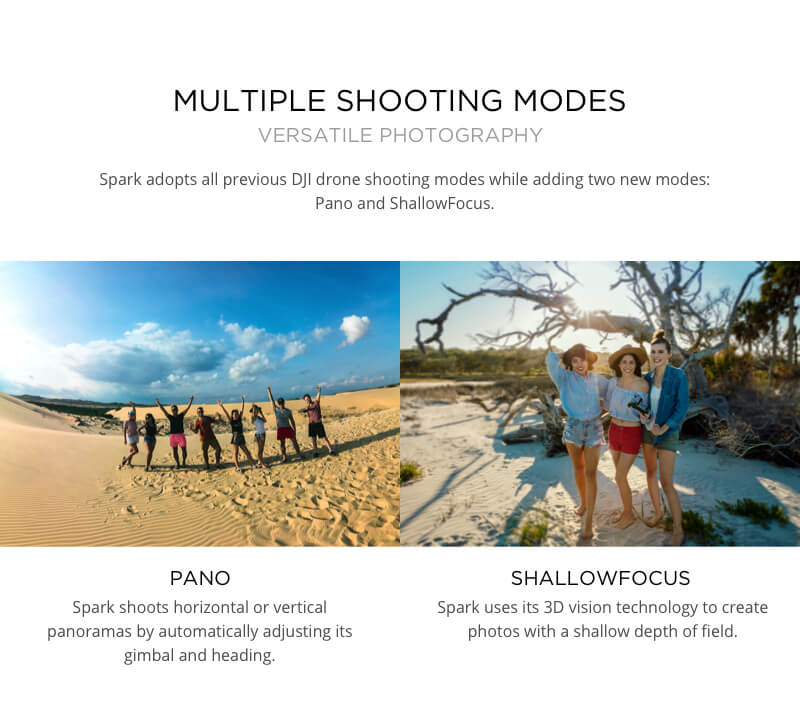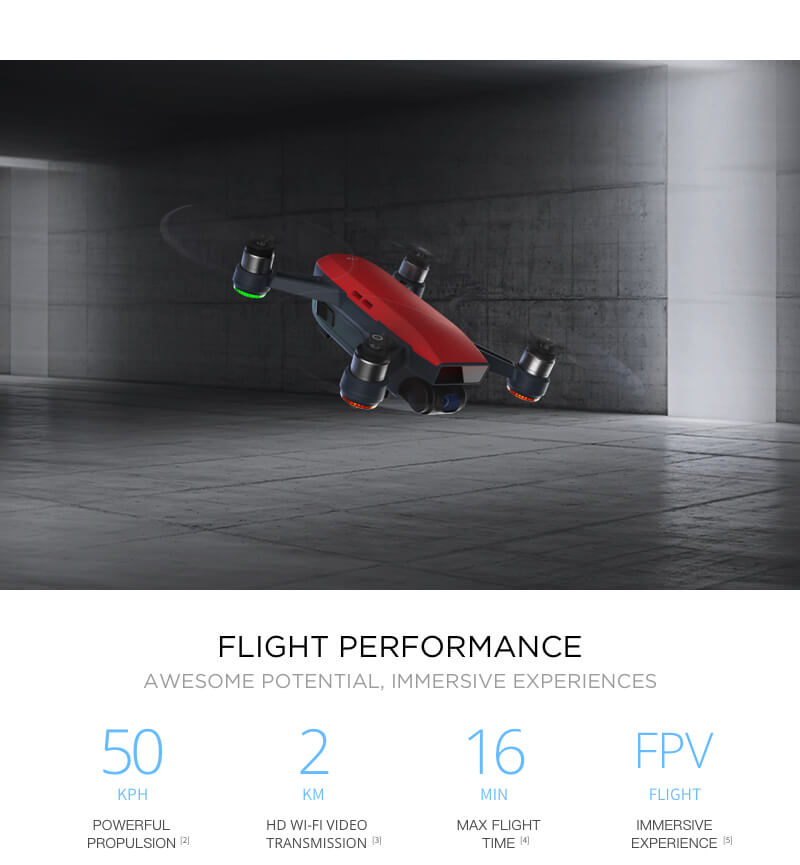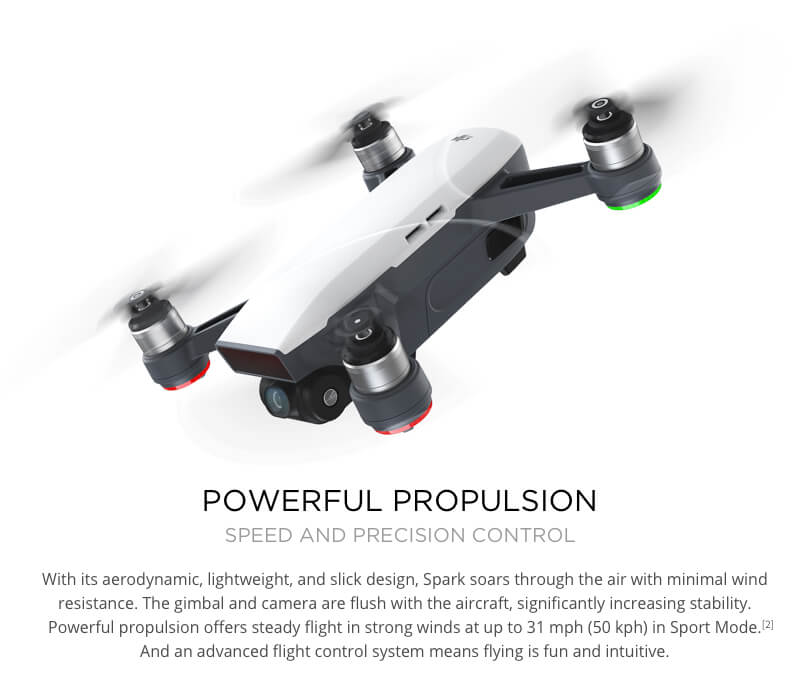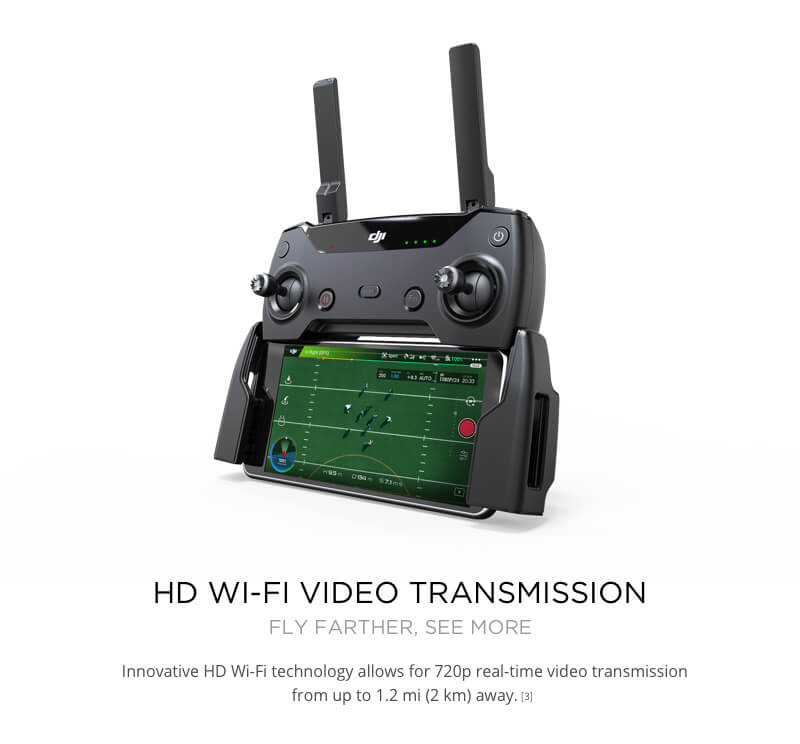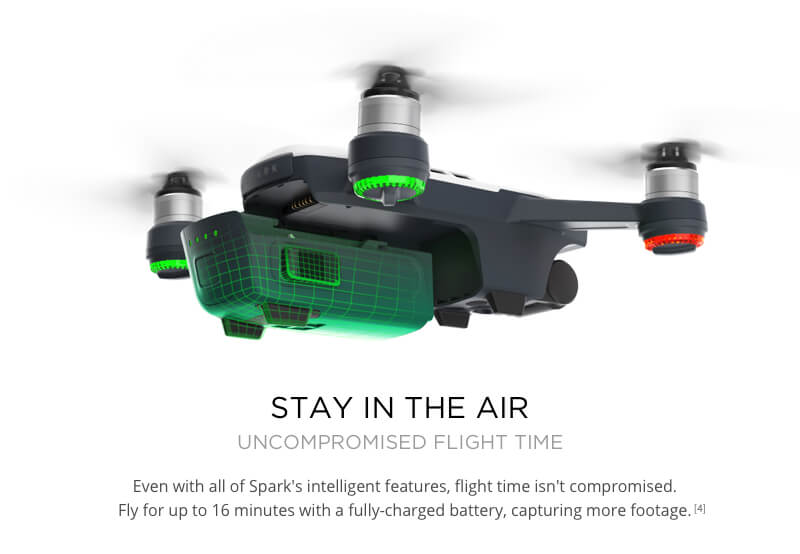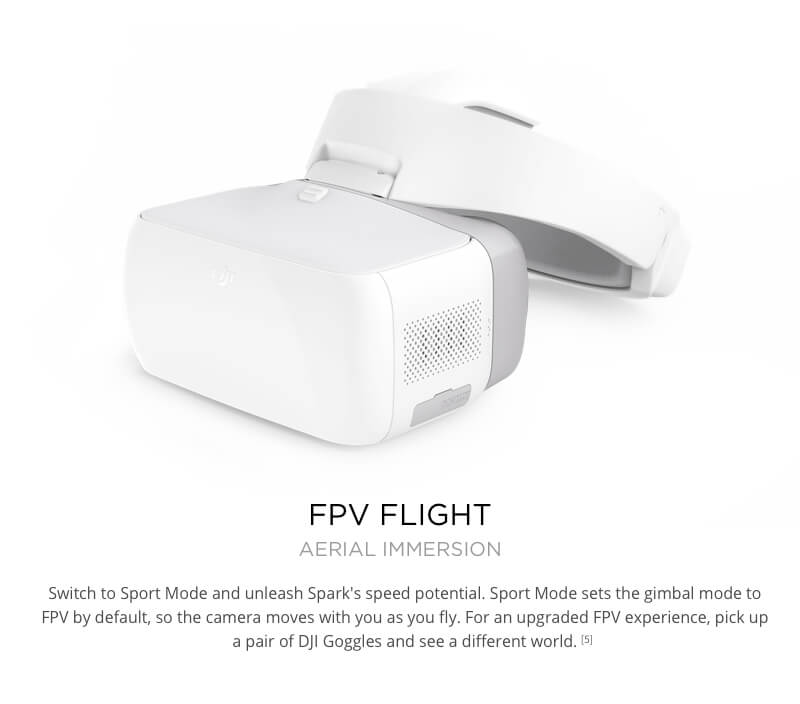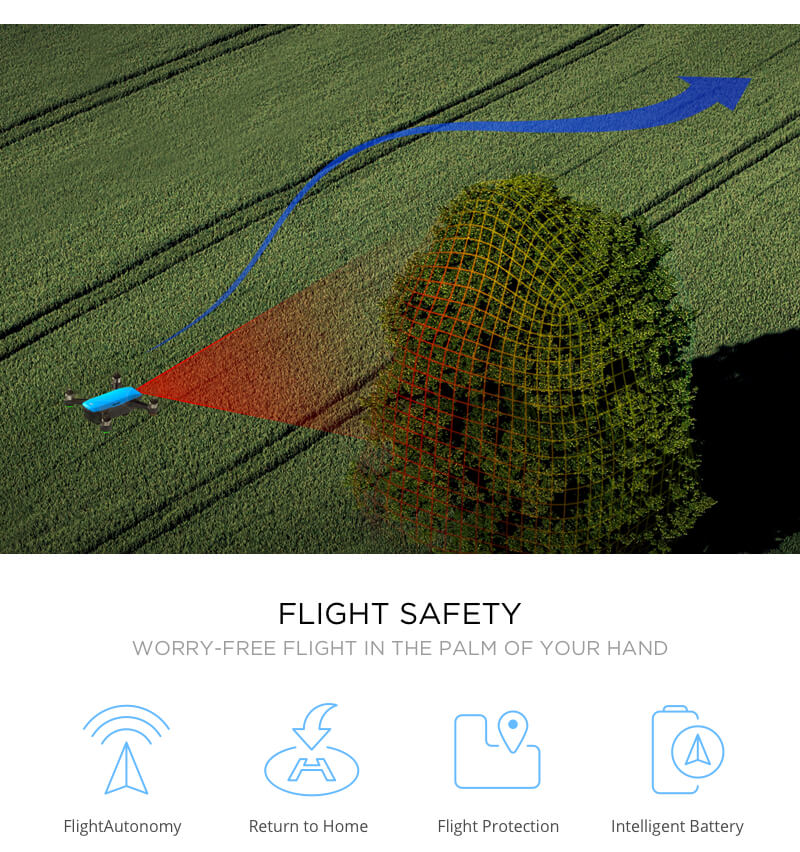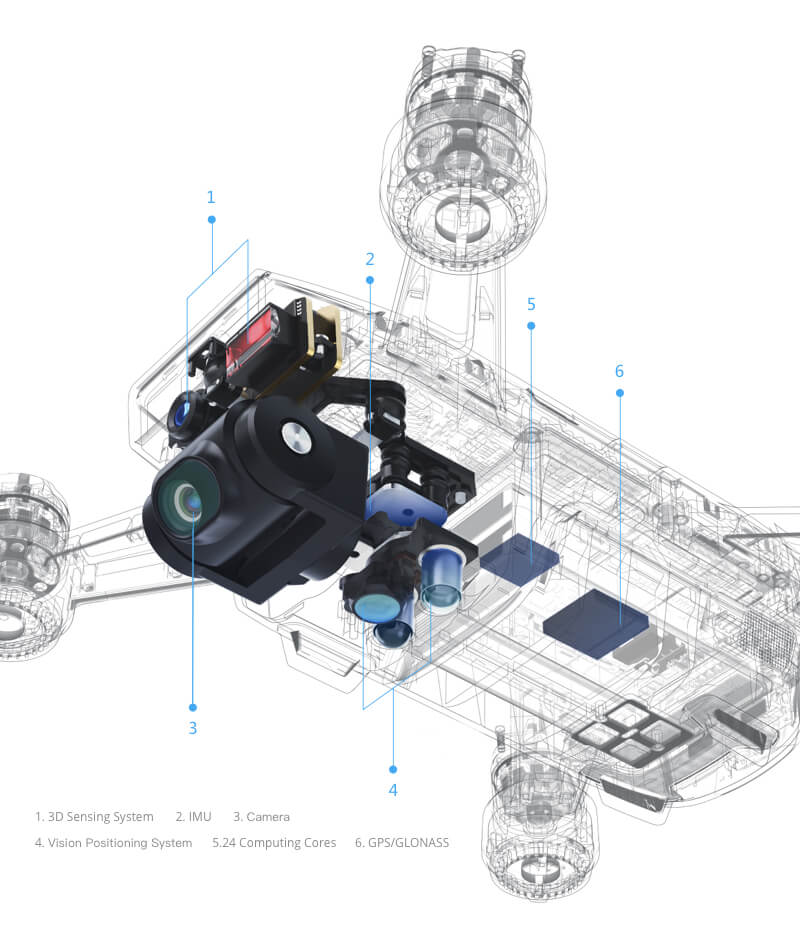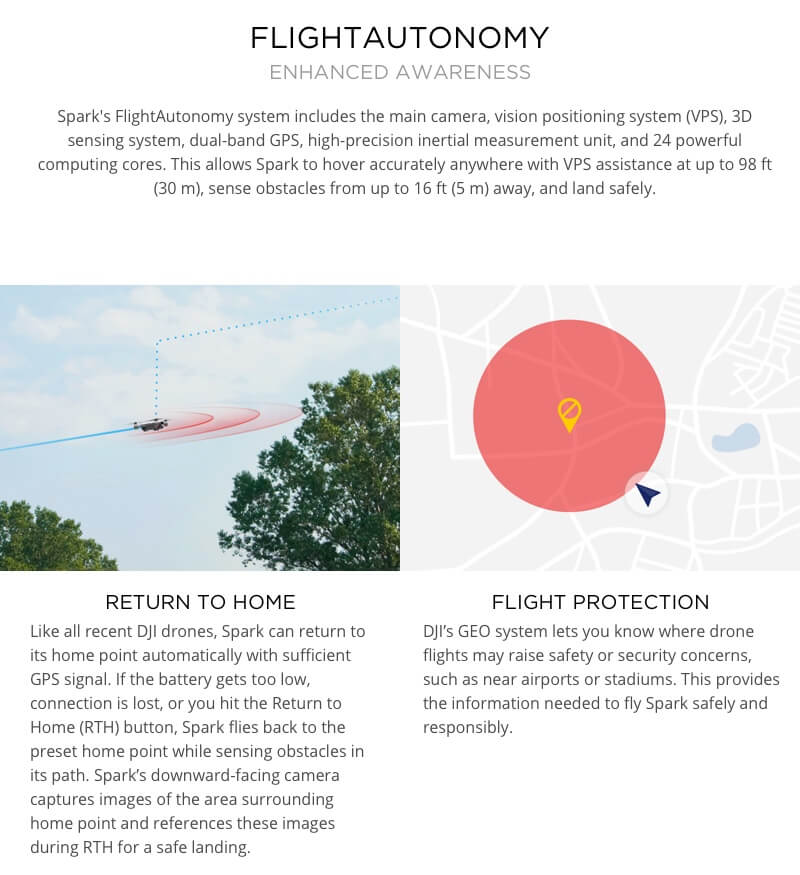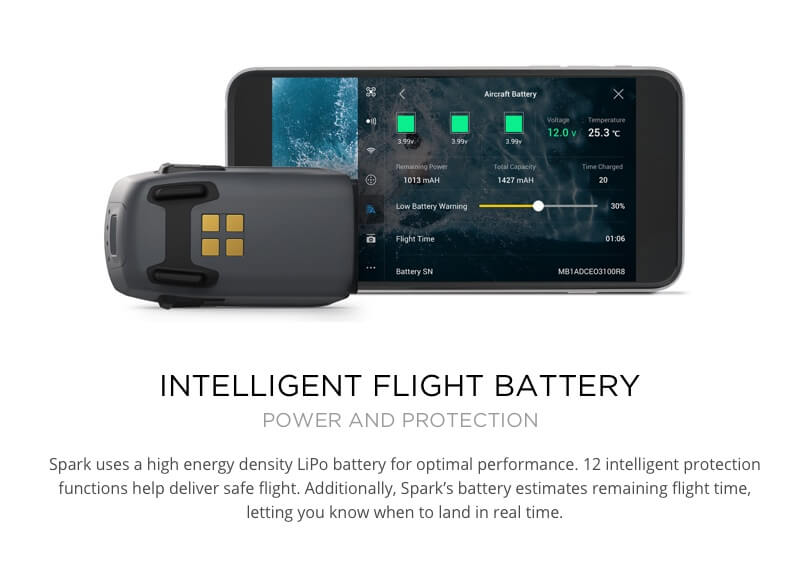 When is it available?
DJI says you can pre-order now, with Sparks beginning to ship mid-June. They're up-selling one bundle, the Spark Fly More Combo (£699/$699), that adds the remote controller, plus two batteries, four pairs of propellers, prop guards, a charging hub, and a shoulder bag. It's £159/$149 for the remote alone and £55/$49 for an extra battery, so this is a pretty good deal. From what I can tell, the Spark base package looks like a good deal as well—a pretty capable drone that will make a useful and compact flying companion.
All photos: DJI