You may have seen our recent feature on a DIY manned multicopter drone. Unlike typical consumer-aimed quadcopter drones, that one was able to lift its Swedish designer 10 feet in the air—sounds impressive!
However, Latvian company Aerones has taken this one (or maybe 10 steps) forward. They specialise in big UAVs that can carry hefty loads. As Engadget reported last year, the company made waves in the industry after it invented the sport of drone boarding and showed off one of their big lifters towing YouTuber Kaspars Balamovskis on a snowboarding run.
Earlier this week, they released an even more impressive stunt video. This time one of their heavy lifting drones hauled a man a thousand feet in the air before he let go to skydive back down to earth.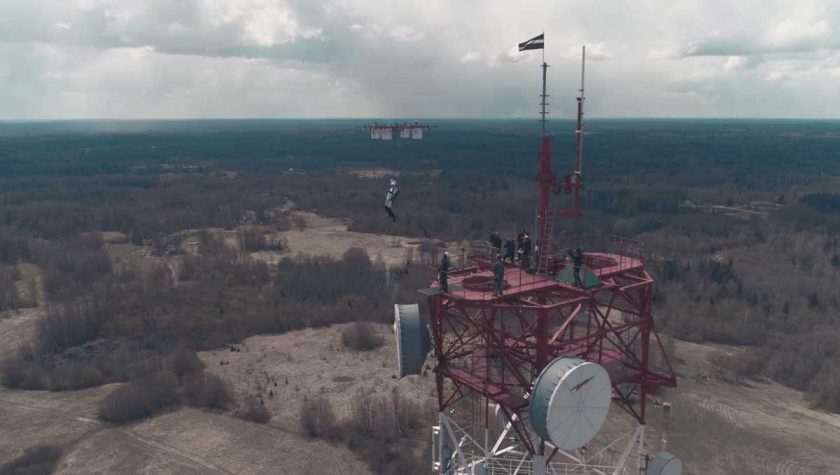 The video shows Aerones' 28-rotor drone picking up skydiver Ingus Augustkalns from a tower before climbing to 330 meters, at which point he lets go to parachute to the ground.
Aerones has become well-known thanks to its viral videos, featured on its website. This one is sure to be another big hit and certainly showcases the power of the Latvian company's drones. Beyond using these capable machines for fun, Aerones suggests more benevolent applications for their 100 kg (220-pound) lifting capacity, like using them for human rescue operations or firefighting.